Weapons of the Future: Army Buys Radar-Like Gun to Jam Drones in Battle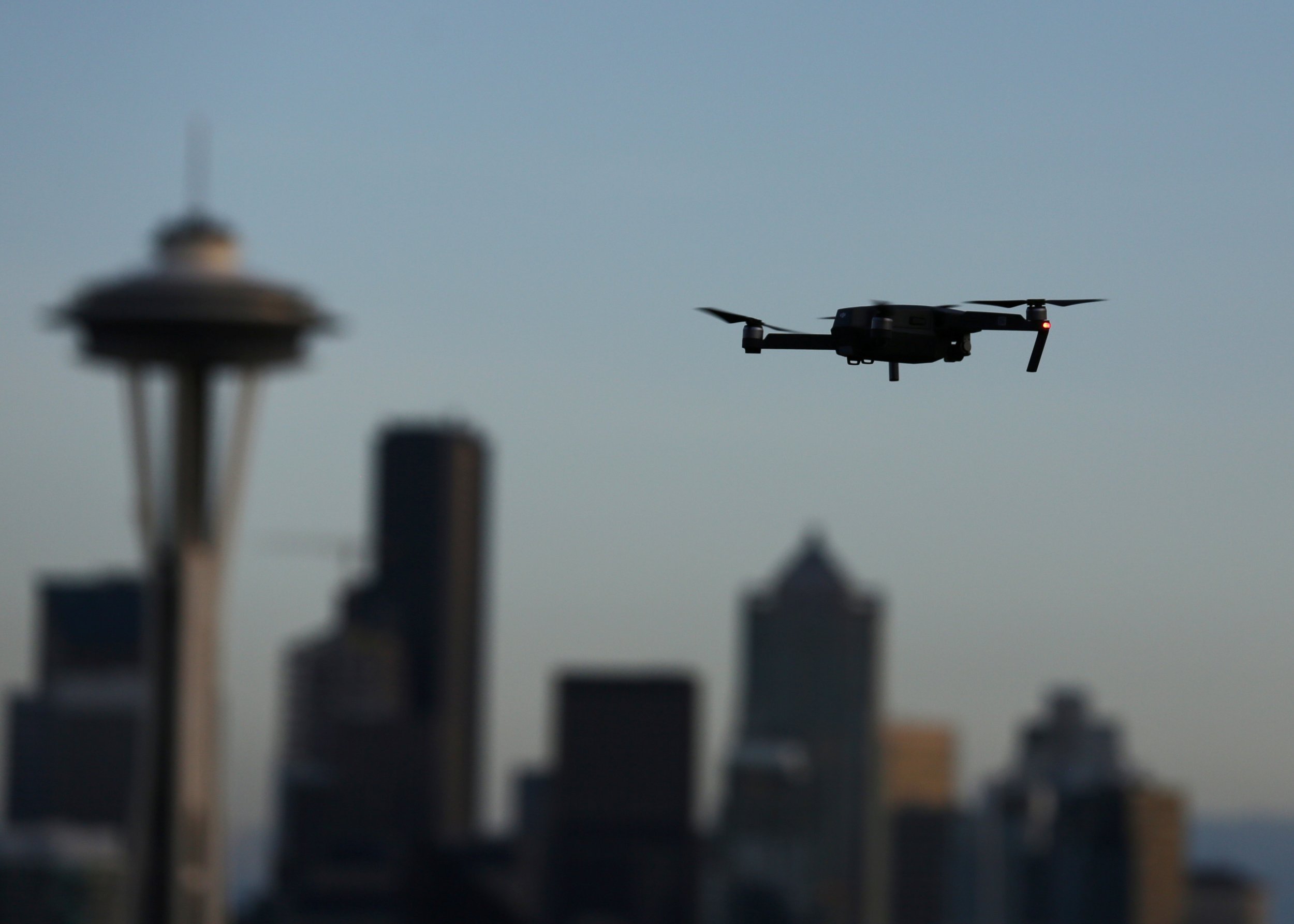 The U.S. Army has reportedly purchased a so-called "Dronebuster" to help troops thwart and jam drones from bases or while on patrol, Army Times reported Sunday. The investment comes as the Islamic State militant group (ISIS) recently flashed its ability to wage terror using drones in the skies over Iraq.
The Army's Rapid Equipping Force purchased 50 of the five-pound devices similar to radar guns this month, at a cost of $30,000 each, from Radio Hill Technologies based in Portland, Oregon. Radio Hill, which opened in 2015 in an effort to help local authorities knock back commercial drone users whose tiny aircraft were hindering firefighting efforts in California, previously developed two other versions of the "Dronebuster." The first were sold to the Air Force. Members of the North Atlantic Treaty Organization have also bought them, a company spokesperson said, declining to identify which NATO nation or nations had made the purchases.
Col. Lanier Ward, director of the Army's Rapid Equipping Force, said the "Dronebuster" was one of the several ways troops were fighting off unmanned aircraft systems in the Middle East and other conflict zones.
ISIS claims its conducted a drone strike April 16 using a quadcopter on an Iraqi military training site in Tel Zalat, just west of Mosul, and released video of the strike. Some reports indicated that journalists were injured as a result of the bombing, In February, a similar attack wounded an Iraqi soldier.
While the military explores ways to snatch enemy drones out of the sky, the market to protect private companies and individuals from drones has also started to grow in the U.S. In February, anti-drone company Dedrone announced it had raised $15 million during its Series B funding round with Felicis Ventures and Cisco executive chairman John Chambers at the helm, according to Recode.
Dedrone CEO, Jorg Lamprecht, said earlier this year that his company had taken on clients fretful of cyberattacks kickstarted by a drone potential entering data centers. Dedrone specifically develops software that can detect drones within your airspace and provide a warning.
"Our biggest amount of customers are in data centers," Lamprecht told Recode. "You can use drones to hack into networks. You can equip a drone with snooping devices to steal data. Or you can fly a drone into the facility's air conditioner on the rooftop, which would cause the data center to quickly overheat and break down."