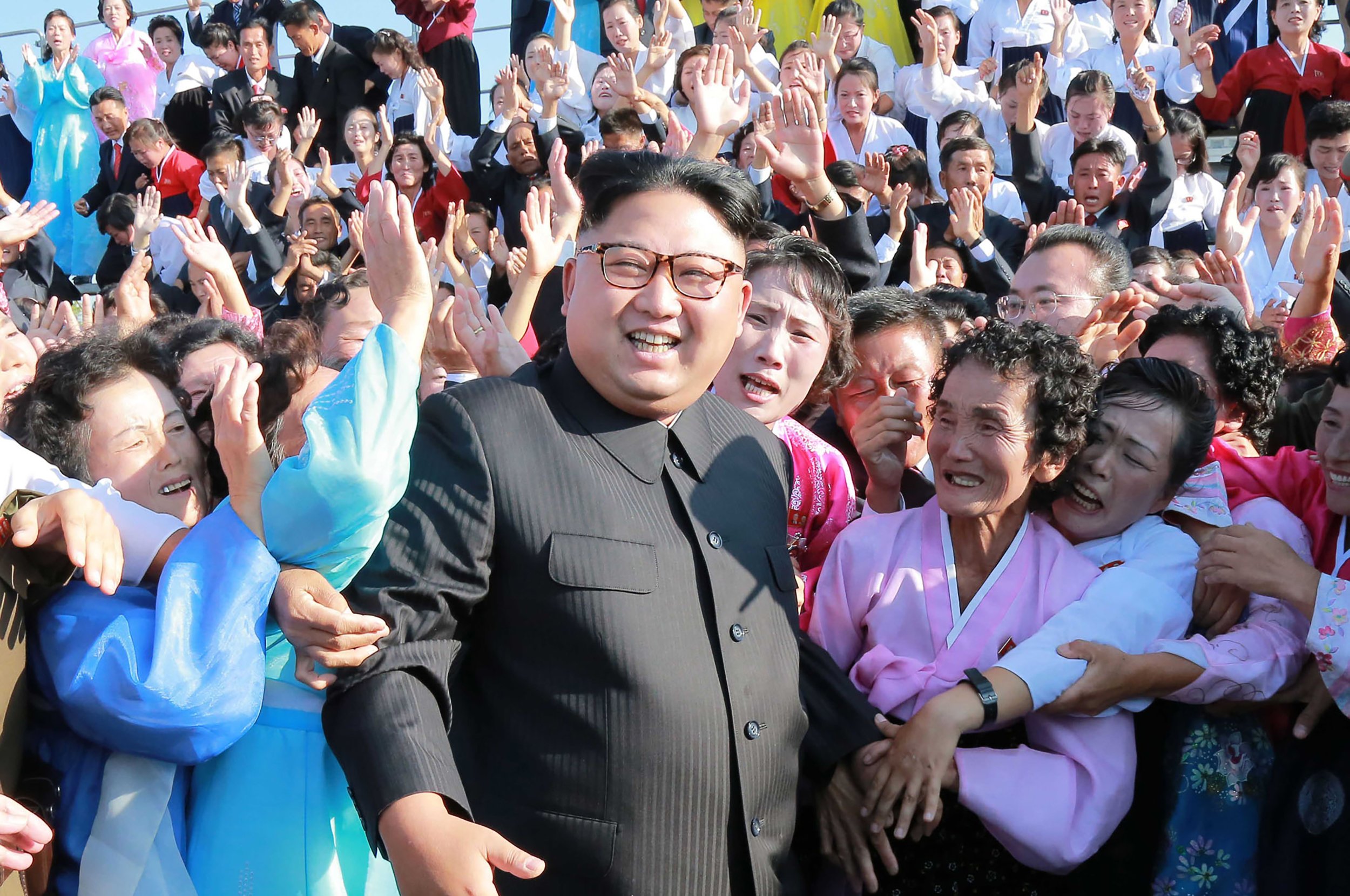 A U.S. attack on North Korea would be countered by indoctrinated soldiers fighting with religious fervor on behalf of their leader, Kim Jong Un, who has developed a cult following, a retired South Korean general said.
Related: North Korea Says "Live Long" Kim Jong Un Six Years Into His Rule
"I try to explain to the Americans: If we have to go into North Korea, it is not going to be like going into Iraq or Afghanistan. It's not going to be like toppling [ex-Iraqi President Saddam] Hussein," retired Lieutenant General In-Bum Chun said at a London think tank event Wednesday. "This would be more like trying to get rid of Allah."
Chun, who stopped serving 18 months ago and lives 35 miles from the border with North Korea, explained that even soldiers who defect have "an innate belief in their system which is close to ridiculous."
Beginning at age 14, all North Koreans receive 100 hours of training annually on shooting a weapon, firing a rocket-propelled grenade, throwing a grenade, making a tent and other survival skills, according to Chun.
"North Korea is militarized far beyond the [West's] imagination," he said.
The North's air force of about 1,000 fighter jets, while is out of date, could launch kamikaze-style attacks, said Chun, who served in South Korea's military for nearly 40 years.
If attacked, North Koreans would stay loyal to Kim for the near future, he said.
"They have a system where five to 10 families are organized into a group, and if a single person from that group misbehaves, the entire five or 10 families go to the gulag or are executed, so everybody spies on everybody else," Chun said. "It is a great mechanism for keeping people under control."
Tensions between the U.S. and North Korea have escalated since the rogue regime's latest launch in late November of an intercontinental ballistic missile reportedly capable of reaching anywhere in the U.S. mainland.
President Trump on Thursday told The Wall Street Journal,"I probably have a good relationship with Kim Jong Un," suggesting he may be newly open to diplomacy.