U.S.-Backed Kurdish Coalition Launches Attack on ISIS North of Syrian Capital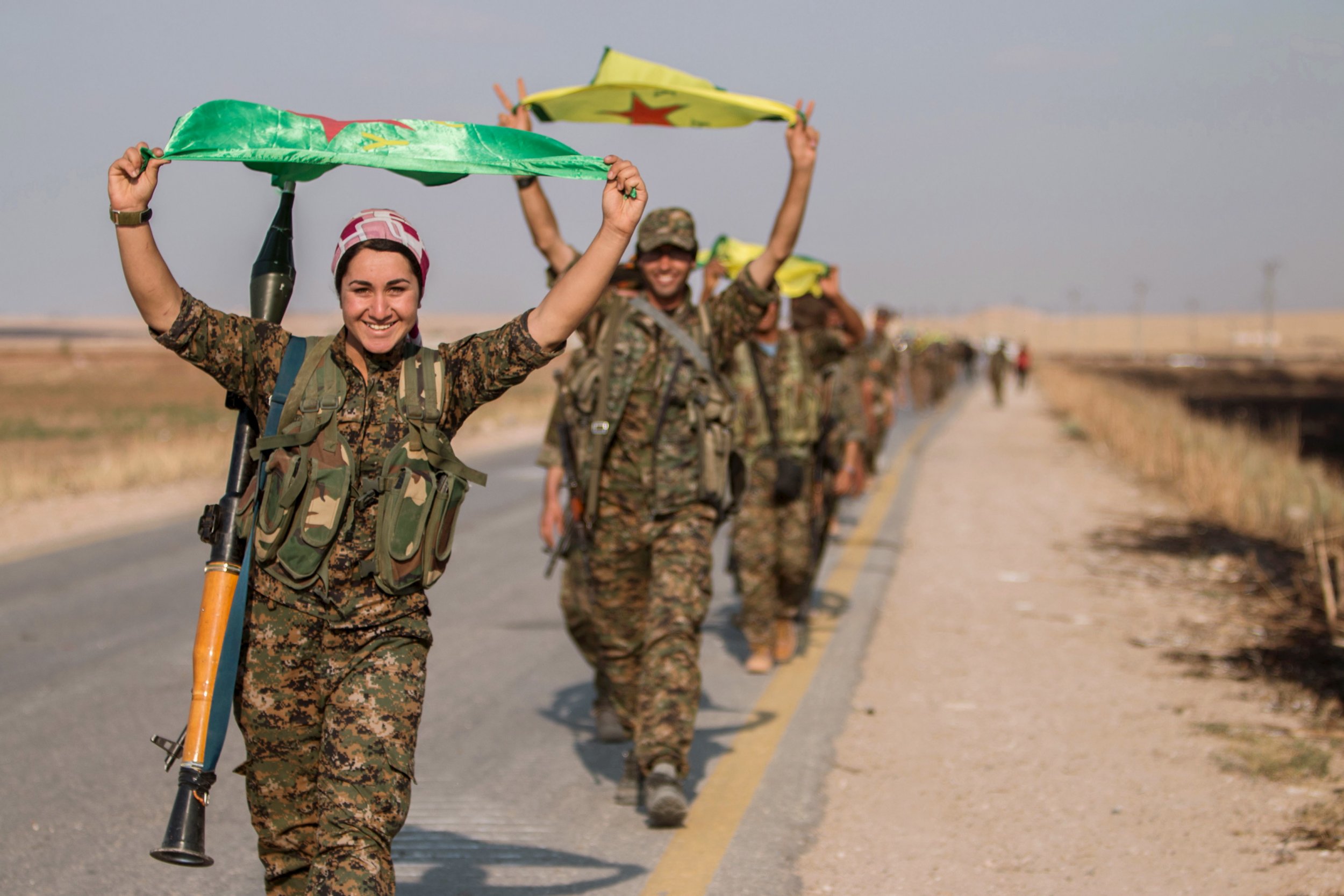 An alliance of Kurdish-led militias battling the Islamic State militant group (ISIS) has initiated an offensive to capture land from the radical Islamists north of the city of Raqqa, the de facto capital of the group's self-proclaimed caliphate.
Talal Silo, spokesman for the U.S.-backed Syria Democratic Forces (SDF), which includes the Kurdish YPG militia, told Reuters that the offensive was not yet a campaign to retake the city of Raqqa, but the countryside to the north of the city.
The Kurdish-led militias recaptured the town of Tel Abyad in June 2015 and are now moving south from the town towards Ain Issa, located 60 kilometers north west of Raqqa, the U.K.-based Syrian Observatory for Human Rights said.
The offensive was supported by U.S.-led coalition air strikes on ISIS positions in the area. Washington supports Kurdish forces in northern Syria in its battle against ISIS and U.S. Central Command Commander General Joseph L. Votel recently visited SDF commanders, saying the local forces were "capable and competent partners."
He added: "They're exhibiting their initiative, their innovativeness, their skills, their expertise to really make a difference here," according to Reuters.
ISIS has continued to suffer a series of defeats in both Iraq and Syria as it faces opponents from all directions in its shrinking caliphate.
Kurdish and Iraqi forces are battling the group north and south of Mosul respectively and the U.S.-led coalition is supporting ground operations with air strikes on ISIS-held territory in both countries. The group has lost almost of fifth of the territory that it once held in Syria.
"The number right now in Iraq is about 45 percent of the territory they once held has been recovered," Pentagon spokesman Peter Cook said last week. "The number in Syria is anywhere between 16 to 20 percent."