Stop Trump Movement Gives Millions to ACLU, Planned Parenthood and Other Charities to Fight His White House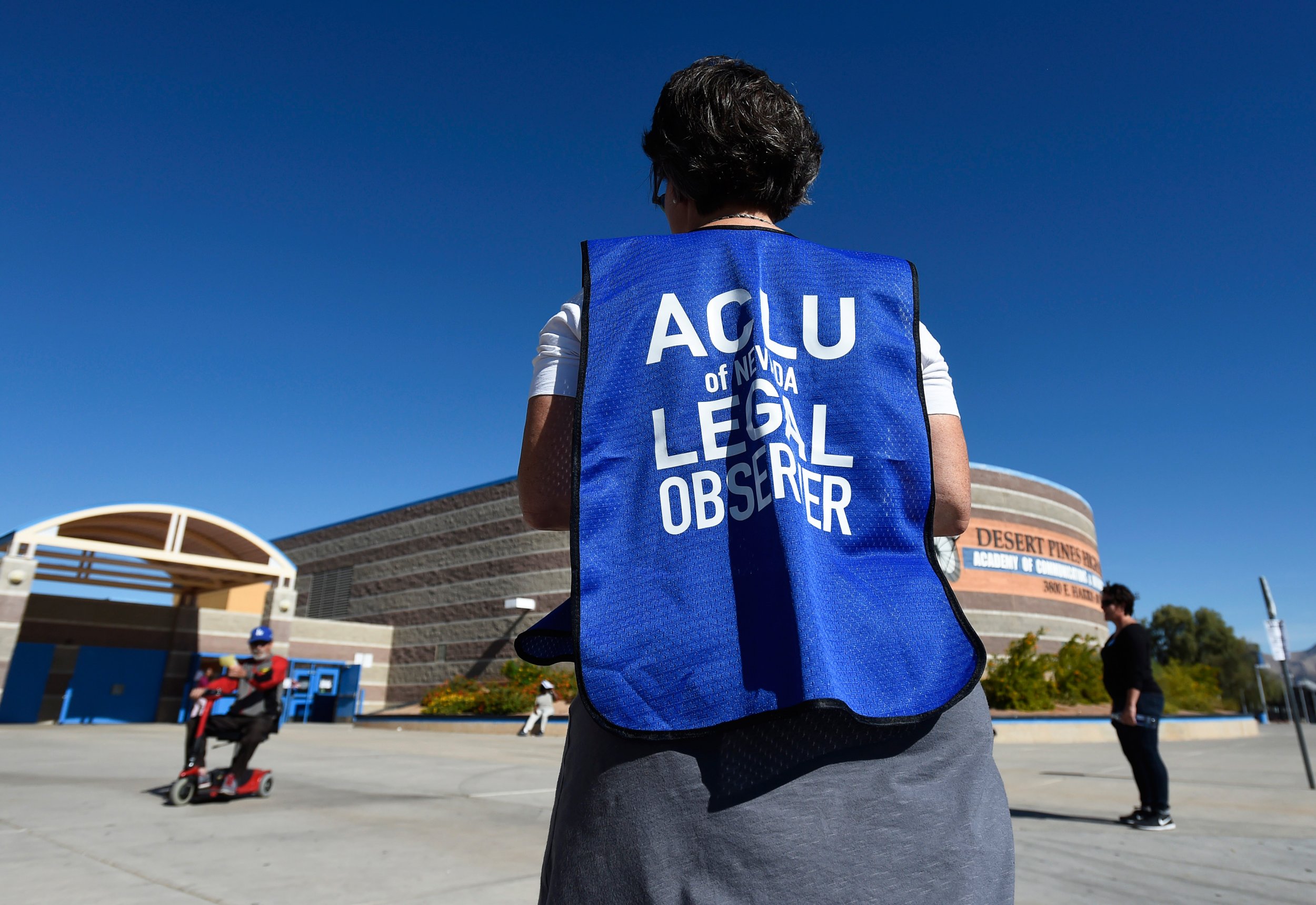 Donald Trump will mark his 100th day in office on Saturday. As he celebrates, or more likely tweets about his first months in the White House, commentators will analyze what he achieved in those 100 days—long considered a period in which presidential power and popularity is particularly strong.
But for Trump, his biggest achievement so far might have been inspiring Americans to give tons of money to advocacy groups who oppose some of the president's more controversial policies. With Trump's approval rating at 41 percent, according to Gallup, many Americans are fighting his newly elected administration by giving to charities.
According to a report Monday from Charity Navigator, the U.S.' biggest evaluator of charitable organizations, people gave liberally to five main organizations from January 20 to April 20. By analyzing donations made through its site, Charity Navigator found that contributions to the American Civil Liberties Union (ACLU) were up 8,000 percent compared to the same period last year. While Charity Navigator didn't say how much people donated, the ACLU said on February 8 that in the three months since the presidential election it collected $79 million in donations—more than a third of its annual budget.
The ACLU, which defends people's rights in the U.S., has a picture of Trump at the top of its website. Overlaid on the image is white text that reads: "He discriminated: We sued." (The ACLU has filed several lawsuits over Trump's ban on travelers from six Muslim-majority countries.)
The organization wasn't the only one to benefit from a rise in donations. Contributions to the Southern Poverty Law Center (SPLC), which fights hatred and discrimination, were up 1,400 percent. The SPLC has been a vocal critic of Trump and members of his administration.
Family planning provider Planned Parenthood, international humanitarian organization the American Refugee Committee and environmental organization the Environmental Defense Fund all experienced similar jumps in donations compared to last year at 1,000 percent, 645 percent and 500 percent respectively. Trump has threatened all three groups, saying that he would like to defund Planned Parenthood, cut U.S. foreign aid, and gut the federal Environmental Protection Agency.
Despite the surge in donations to these big, influential groups, smaller advocacy organizations are still desperate for cash. Marc Gunther, author of the Nonprofit Chronicles, a website that analyzes the performance of nonprofits, writes that lesser-known groups are worried about losing government funding through Trumps' planned budget cuts. The full extent of these cuts could be determined this week when Congress must pass a spending package by Friday or risk a government shutdown as funding for several federal programs expires.
While the future of many non-profit organizations is uncertain, there seems to be a clear commitment from large chunks of the U.S. populace to keep some of them running, even if federal funding dries up. Such philanthropy seems lost on Trump. Despite the billionaire's recent claims that he has given away millions of his own money to charity, Washington Post writer David Farenthold could only find one such donation made between 2008 and the spring of 2016.
In an investigative article that won the Pulitzer prize for national reporting, Farenthold wrote: "After calling 420-plus charities with some connection to Trump, The Post found only one personal gift from Trump. That was a gift to the Police Athletic League of New York City, in 2009. It was worth less than $10,000."