China Prepared to Fight Trade War With U.S. 'to the End,' Warns Beijing's U.K. Ambassador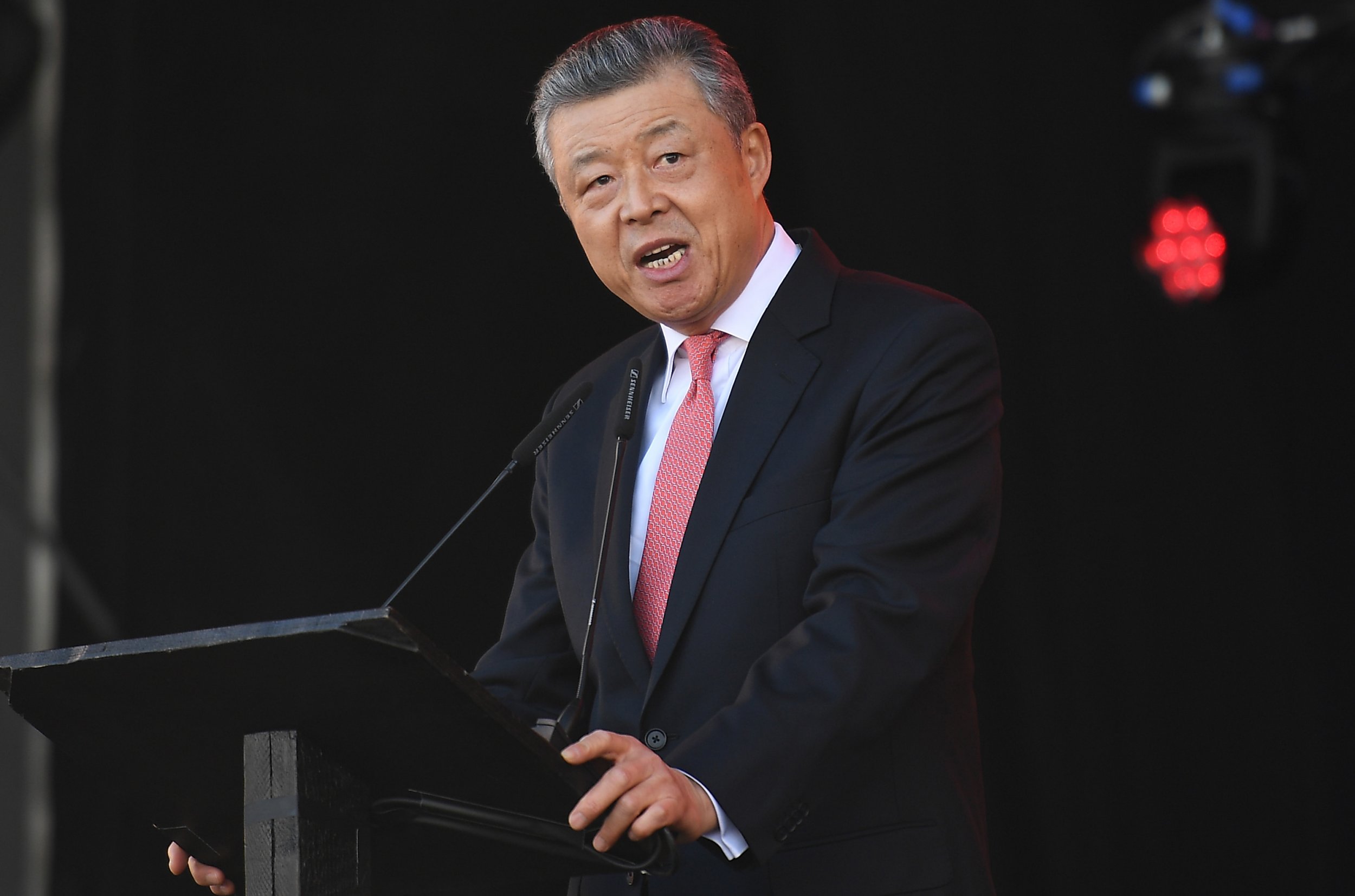 While China remains intent on solving the current trade impasse with the U.S., it is also prepared to fight a trade war to the bitter end to safeguard its legitimate interests, the country's ambassador to the U.K. revealed.
Writing for the London Evening Standard, Liu Xiaoming dismissed suggestions that Beijing was backtracking and breaking its promises, and said China had shown a considerable amount of goodwill so far and remained open to negotiations.
He said that promises had been indeed broken, not by China but by those brandishing the baton of tariffs against Beijing—a clear dig at President Donald Trump.
The U.S. and China have been locked in a trade dispute for more than a year, and last week Washington announced a 25 percent punitive tariff on thousands of Chinese products.
In turn, Beijing retaliated by imposing tariffs as high as 25 percent on 2,500 U.S. goods worth a combined $60 billion in annual exports.
"China does not want a 'trade war' but it is not afraid of one and would fight one if necessary," Liu wrote.
"China is always open for talks but it would fight to the end should a 'trade war' break out."
On Tuesday, Trump suggested there was still a possibility of striking a deal with Beijing, but insisted it would happen only if he considered the agreement to be advantageous.
Liu, however, warned Trump against putting Washington's interests ahead of those of other countries.
He also admonished the U.S. that taking unilateral measures such as imposing higher tariffs would only result in damaging consumers and businesses in both countries.
His warning echoed the sentiment of White House economic adviser Larry Kudlow, who last weekend acknowledged that American consumers "will suffer" along with their Chinese counterparts as a result of increased tariffs.
According to Liu, the danger to the global economy came from countries who had no qualms in starting trade wars against their allies.
"The real troublemakers in the global economy are those who rely on their superior power and frequently resort to the threat of raising tariffs and who trigger 'trade wars' at will, even against their allies," he wrote.
Meanwhile, the official newspaper of China's Communist Party warned Washington that a trade war will only strengthen Beijing's position.
"The trade war can't bring China down," read a front-page commentary in People's Daily on Friday, as reported by Reuters.
"It will only harden us to grow stronger […] In the face of hurricanes, the nearly 1.4 billion Chinese people have confidence and stamina."
The conflict between the world's two largest economies took a new turn on Wednesday, when Washington blacklisted telecoms equipment giant Huawei Technologies.
The move will severely complicate the Chinese company's attempts to do business with U.S. companies.