U.S.-China Trade War Could 'Push the Global Economy into Recession,' Bank of America Warns Clients Amid Tariffs Hike
Bank of America warned clients of a "global recessionary scenario" if a full trade war erupts as tensions between China and the U.S. escalated over the implementation of new tariffs.
The U.S. raised tariffs from 10 percent to 25 percent on $200 billion of Chinese goods on Friday, prompting a rebuke from the Chinese government and a vow to implement retaliatory measures.
"We hope the United States will meet us halfway, and work with us to resolve existing issues through cooperation and consultation," China's Ministry of Commerce said in a statement.
Wall Street analysts provided projections for a range of scenarios, including ominous predictions in the event of a full trade war.
"The worst-case scenario: an all-out trade war, with tariffs on the remaining Chinese goods, retaliation from China, and an increased risk of auto tariffs that could push the global economy into recession," Savita Subramanian, Bank of America's Head of United States Equity Strategy and United States Quantitative Strategy, wrote in a note to clients that considered three possible scenarios.
"Based on typical market responses to similar issues, we expect that: (1) under a "Benign" scenario (deal reached), the S&P 500 could rally above 3000 in the near term; (2) under a "Brinkmanship" scenario (tariffs rise to 25%; deal eventually reached in 2H19), the S&P 500 could pull back 5% ahead of an extended period of volatility; and (3) under a full-fledged "Trade War" (25% tariffs on all Chinese goods, strong threat of auto tariffs), the S&P 500 could pull back 5-10% in the near term (typical pullback on geopolitical strife), with potential to enter bear market territory in a global recessionary scenario. Note that the typical peak-to-trough decline during S&P 500 bear markets is 30%" the Bank of America wrote.
The three major U.S. stock indices dropped before trading opened on Friday, following President Donald Trump's tweet on Friday morning that "talks with China continue in a very congenial manner - there is absolutely no need to rush - as Tariffs are NOW being paid to the United States by China of 25% on 250 Billion Dollars worth of goods & products."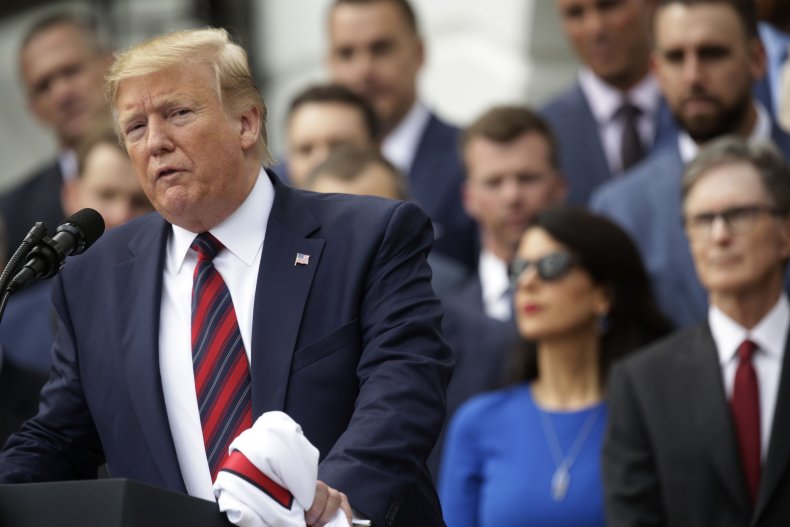 The implementation of new tariffs followed a sudden public rift in trade talks shortly before a Chinese delegation arrived in Washington this week for negotiations.
Vice President Mike Pence said last week that "President Trump remains very hopeful" about concluding an agreement to solve tensions, and Treasury Secretary had recently called talks between the two nations "productive."
But, surprising analysts, Trump tweeted on Sunday that he would levy the tariffs implemented Friday and add new tariffs on $325 billion of Chinese goods. His comments threw the talks into uncertainty and momentarily sent global markets plummeting downward.
Government sources told Reuters that last week China had backtracked on its commitments made in a 150-page draft agreement. Trump's grievances focus on China's technology acquisition policies, which he has been alleging involved intellectual property theft, and the U.S.-China trade deficit.