Washington Link to Russian Ambassador's Murder Is 'Ludicrous', Says U.S. State Department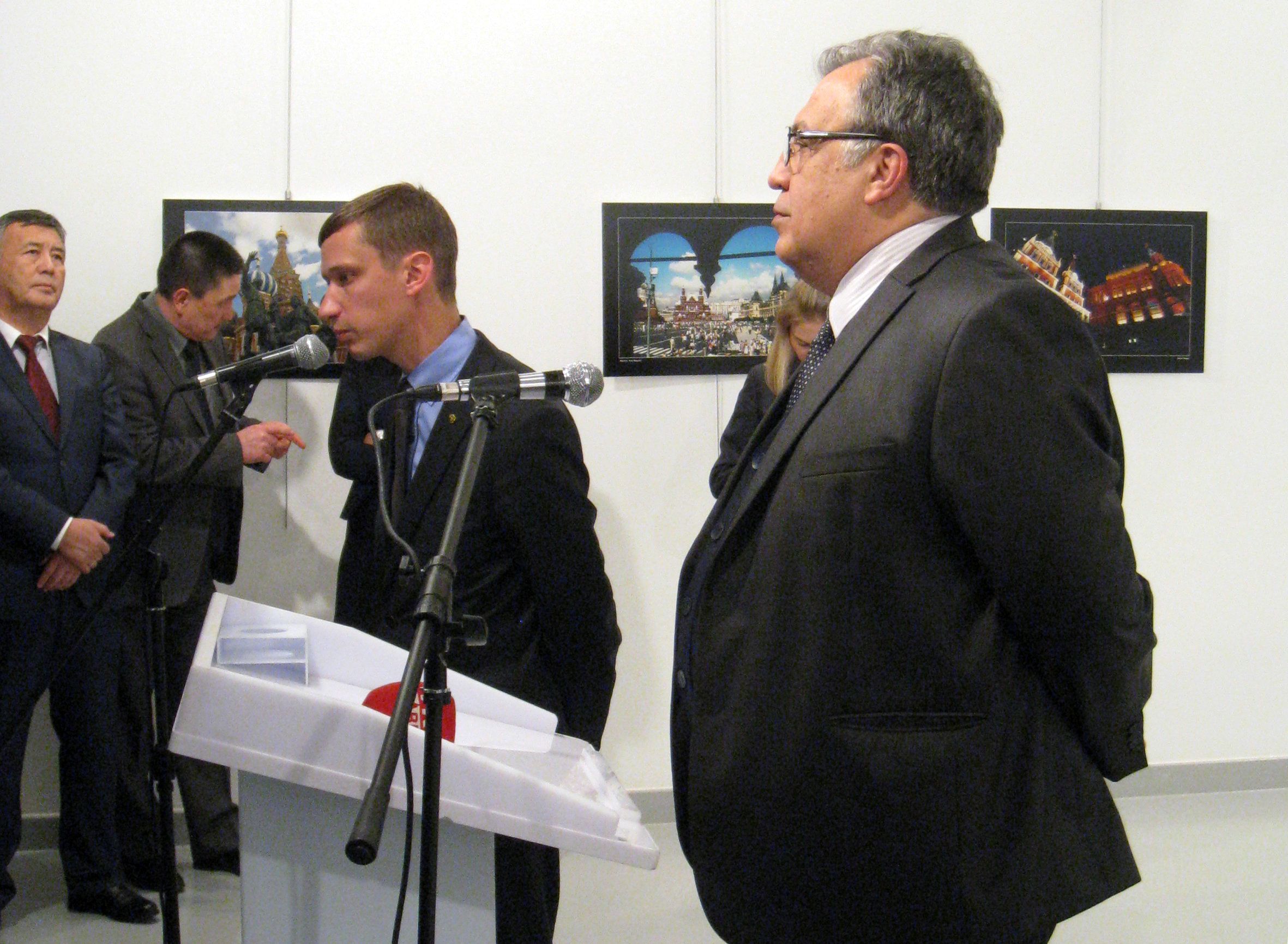 The U.S. State Department has informed Turkey that the assassination on Monday of the Russian ambassador to Turkey did not involve them. The department said that Washington, D.C. had no involvement "tacit or otherwise", and that any claims suggesting otherwise were "ludicrous."
Turkish authorities have already speculated that U.S.-based cleric Fethullah Gulen could be behind the killing, which Gulen himself has denied. Vladimir Zhirinovsky, leader of Russia's third-biggest party, the Liberal Democratic Party of Russia, has accused the U.S. secret services of orchestrating the attack to jeopardise Turkey-Russia relations.
John Kirby, spokesman for the State Department, said in a press briefing on Tuesday that Secretary John Kerry had raised concerns "about some of the rhetoric coming out of Turkey with respect to American involvement or support, tacit or otherwise, for this unspeakable assassination yesterday because of the presence of Mr Gulen here in the United States."
"It's a ludicrous claim," Kirby said. "Absolutely false, there's no basis of truth in it whatsoever, and the secretary made that very clear in his discussions today with the foreign minister."
Speaking about Turkey's increasing ties with Russia, and the exclusion of the U.S. from a possible Russian-led summit on Syria alongside Turkey and Iran (leaders of the three nations met on Tuesday in Moscow), Kirby said Washington, D.C. would not be opposed as long as it delivered results on the ground.
"We recognize that we weren't invited, that this was between Russia, Turkey, and Iran," he said.
"I think the secretary would be the first to tell you that if not having us in the room can lead to finally a cessation of hostilities that can actually matter over a period of time and over a greater geographical area than what we've seen in the past, that can actually get humanitarian aid to people and can resume political talks, the secretary is perfectly fine with him not being in the room if that's the result of this," Kirby added.