Ankara: Russian Investigators Arrive, Turkey Tightens Embassy Security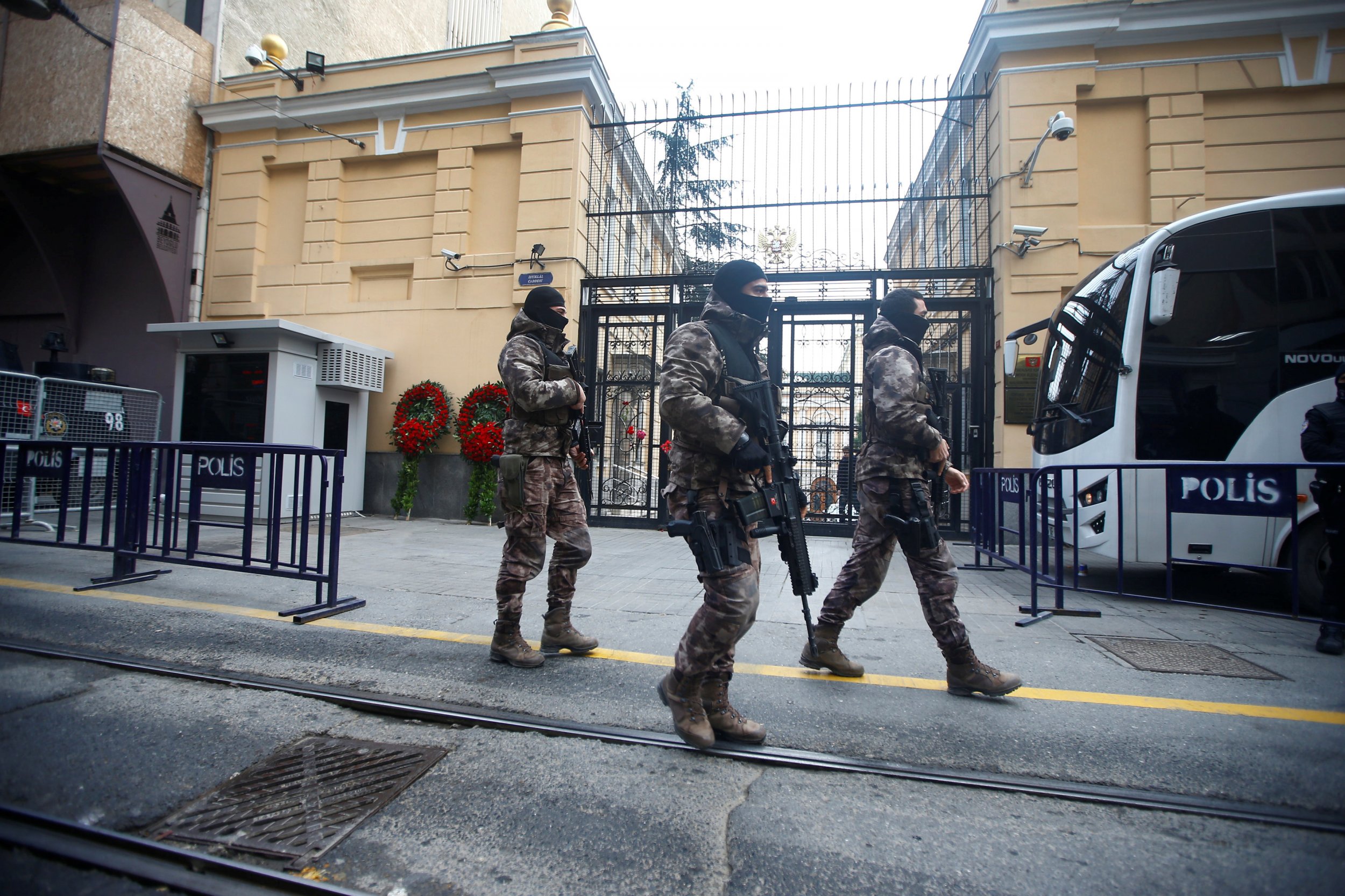 Russian investigators have arrived in Turkey to help investigate the killing of Russian Ambassador Andrey Karlov, who was shot dead at a gallery event in Ankara on Monday night.
The officials landed in Ankara on Tuesday morning, following an agreement between Turkey and Russia's presidents on Monday night to unite efforts in the investigation, Russian Foreign Minister Sergey Lavrov said.
The suspect, who appears to have been an off-duty Turkish policeman, was killed by police shortly after opening fire. His family members have been taken into police custody, while Ankara Mayor Melih Gokcek has speculated he was a follower of U.S.-based cleric and government critic Fethullah Gulen. Gulen's educational organisation denies any links to the event.
Lavrov, who met with his Turkish counterpart Mevlut Cavusoglu in Moscow on Tuesday, said that Karlov's body would be delivered back to Russia on board the same jet that takes the investigators to Ankara, Russian news agency Interfax reports.
Kremlin spokesman Dmitry Peskov said earlier on Tuesday that the investigation team would comprise 18 people, including law enforcement officials from Russia's Investigative Committee, the Ministry of the Interior and the special services.
Russia took similar steps in sending experts to assist investigations when over 200 Russian nationals were killed in Egypt after a jet carrying them back to St Petersburg crashed in the Sinai peninsula last year.
Although Egypt and Russia's relations have been deepening in recent years, there appeared to be some discord between investigators as Cairo was adamant that militants had not downed the aircraft, even after the Russian security services announced that a bomb had been set off on board.
Turkey and Russia have both condemned Monday's Ankara shooting as a "provocation" seeking to destroy their ties, and they have vowed to apprehend anyone involved in the attack.
Turkish President Recep Tayyip Erdogan said security measures around Russia's diplomatic missions in Turkey will be tightened, while Russian police spokeswoman Irina Volk told state news agency Itar-Tass that the same would be done around Turkish diplomatic missions in Russia.