ISIS News Agency Amaq Founder 'Killed in U.S. Coalition Strike'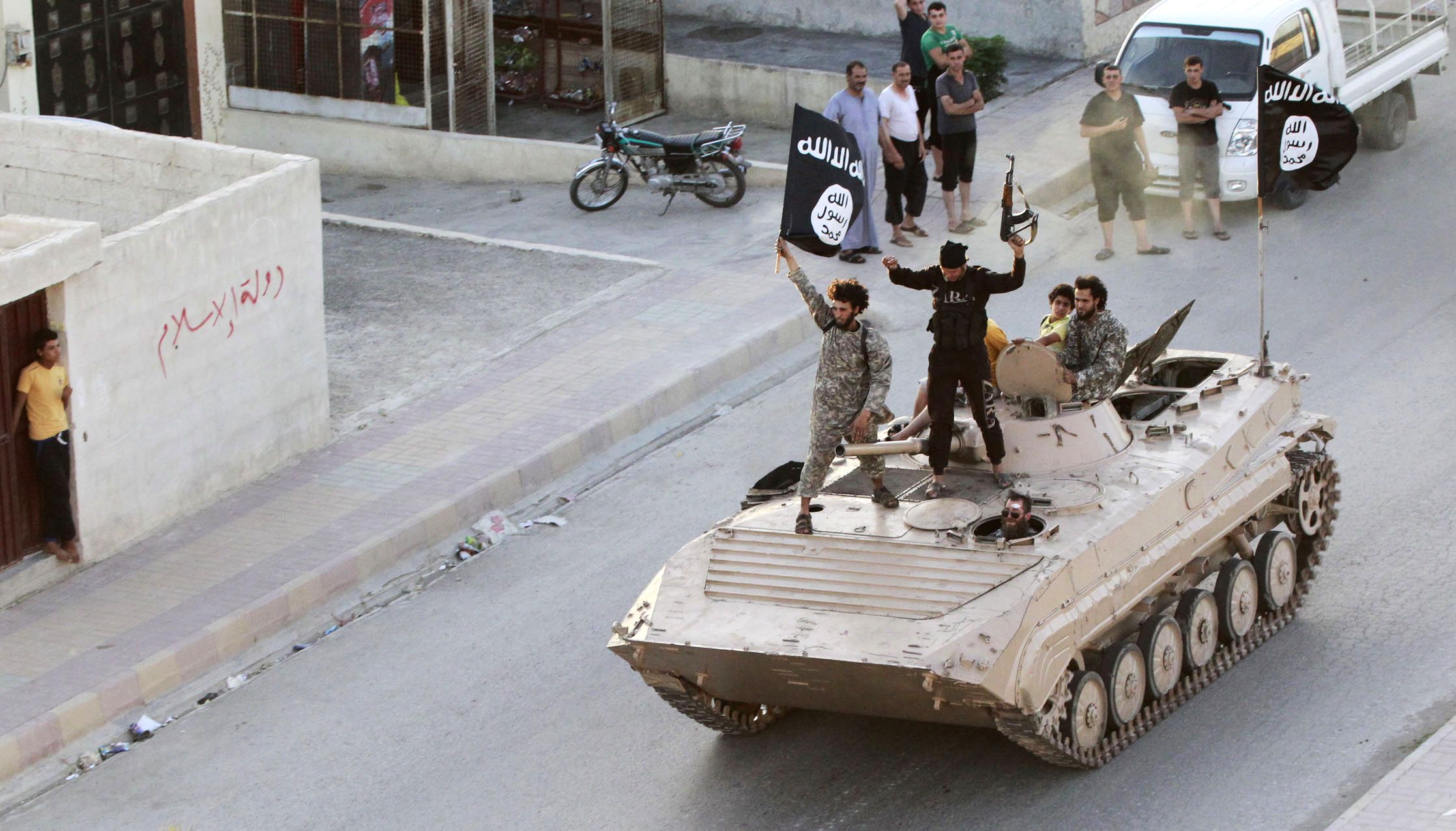 The founder of the Islamic State militant group (ISIS) news agency Amaq was killed in a U.S.-led coalition airstrike in eastern Syria, according to his brother and activists.
ISIS has not confirmed the death of Rayan Meshaal but his brother said in a Facebook post on Wednesday that he had achieved "martyrdom" in the city of al-Mayadin in the eastern Syrian province of Deir Ezzor.
"I'm pleased to announce the martyrdom of my older brother Baraa Kadek, known as Rayan Meshaal...in an air strike by the coalition," Hozaifa's post read, according to Reuters.
Rita Katz, director of U.S.-based jihadi monitoring company SITE Intelligence, reported Meshaal's death on Twitter. Syrian activist outlets, Halab News Network and Qasioun news agency, also reported his death on Wednesday.
Meshaal was an opposition media activist who reported on the uprising against Syrian President Bashar al-Assad from 2011 onward. But he joined ISIS in 2013.
ISIS has used Amaq as its primary content output, presenting it as an authentic news source separate to the group, with slick, professional releases.But the outlet effectively serves as an ISIS propaganda operation, sharing the group's message to thousands of jihadis via the encrypted messaging app Telegram.
ISIS has used Amaq to confirm more than a dozen deadly attacks inspired by the group in Europe, referring to the attackers as its "soldiers" of the caliphate. The agency also has a website and an Android app.
But Amaq is not always the first place for ISIS's 'breaking news.' The group claimed the Manchester attack via statements posted on social media. It also publishes its weekly Al-Naba magazine and has an official radio station, Al Bayan, which distributes daily news bulletins.
Read more: 'Matter of time' until ISIS flag falls in Mosul
The coalition is supporting ground forces in offensives on the northern Iraqi city of Mosul and the eastern Syrian city of Raqqa, the two largest cities that ISIS controls. But it has also sought to directly target the group's top financial and propaganda chiefs in airstrikes.
In March, the coalition said it had killed a top leader in the group's propaganda machine and several of his associates in an airstrike in western Iraq. Ibrahim Al-Ansari served as an "important ISIS leader," Colonel Joseph Scrocca said.
He was key to the group's propaganda output that helped it recruit foreign fighters, as well as inciting vehicle, knife and arson attacks against American and Turkish nationals and "terror attacks" in the West, he added at the time. His work included brainwashing children to side with the group's brutal methods, officials said.
In the near three years that ISIS has had control over territory in Iraq and Syria, it has produced propaganda videos featuring children (which it calls the "Cubs of the Caliphate") purportedly executing spies, detonating car bombs and being trained at military camps. It has also published articles and videos by western hostages and shared several of their executions in moves that spread its brutal image and convey its appearance as the most dangerous jihadi group in the world.