U.S. Coronavirus Death Toll Projection Jumps by Over 30,000 in One Week as Multiple States Reopen
The U.S. coronavirus death toll is expected to reach 201,129 by October 1, according to a new projection reported Monday from the Institute for Health Metrics and Evaluation (IHME) at the University of Washington.
The latest projection marks a nearly 20 percent jump from the institute's previous projection of 169,890 deaths made nearly a week ago on June 10. The latest projection is a 31,239 increase on the previous one, Reuters reports.
Florida is expected to be among the worst-hit states, with an estimated 18,675 deaths projected by October 1, up 186 percent from the previous estimate of 6,559 deaths made on June 10.
The October 1 death toll projected for California was increased by 72 percent to 15,155 deaths, up from 8,812 estimated on June 10.
Arizona's death count is expected to reach 7,415 by October 1, up 56 percent from the previous projection of 4,762, the IHME reports.
On June 8, the IHME estimated 145,728 COVID-19 patients would die by August 1. That estimate was a nearly 5,000 increase from the projection made just days earlier on June 5, when 140,496 deaths were projected for August 1, Reuters reported.
As of Tuesday, the IHME projects around 147,743 patients will die following infection by August 1.
California, Florida and Arizona have each also seen a rise in new infections after the states began reopening.
Last Thursday, California recorded its highest daily case count since the outbreak began, with nearly 3,700 new infections recorded in a day. The record daily case count was more than doubling the number of new cases reported on May 8, when the state began reopening and around 1,600 new infections were reported, according to the latest figures from Johns Hopkins University.
Arizona's stay-at-home order expired on May 15. Some venues in the state were allowed to reopen before May 15, including restaurants, gyms, pools, hair and nail salons. Some non-essential retailers also reopened, with restrictions in place.
The daily case count in Arizona has been on a mostly increasing trend from May 26, the day after Memorial Day.
On Monday, Arizona was described to be the "new national hotspot for COVID-19," by Congressman Greg Stanton, with the state recording over 4,400 new cases the previous 72 hours.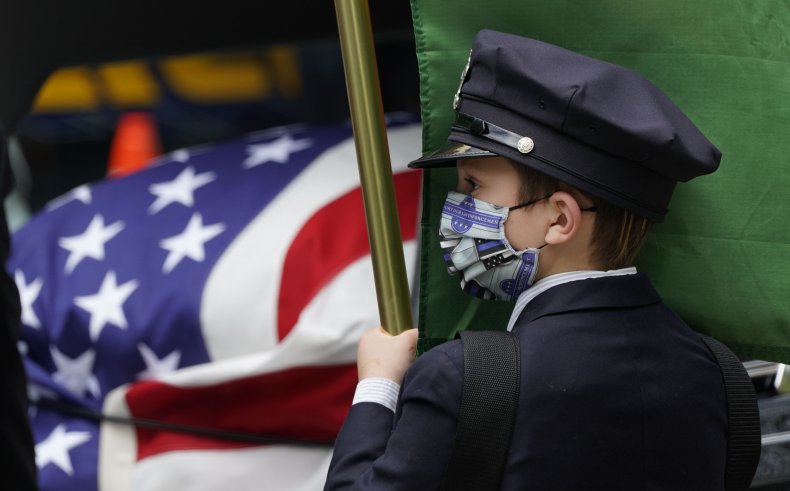 Arizona's infection rate per capita (per 100,000 people) over those 72 hours was reported to be around 60.5, nearly five times as high as that of New York, where the infection rate per capita over the same period was 12.5, according to data compiled by Johns Hopkins University.
Parts of Florida entered the first phase of reopening in early May. The state entered the second phase on June 5. The state's daily case count has been on a sharp increasing trend in the last week, jumping from 966 on June 8 to nearly 2,600 on June 13, the state's highest daily case count since the outbreak began.
The novel coronavirus, which was first reported in Wuhan, China, has spread to more than eight million people, including over 2.1 million in the U.S. More than 3.8 million have reportedly recovered from infection, while over 437,600 have died, as of Tuesday, according to the latest figures from Johns Hopkins University.
The graphics below, provided by Statista, illustrate the spread of COVID-19 in the U.S. and the worst-affected countries.