U.S. Coronavirus Situation Too 'Unstable' for Putin U.N. Visit: Russia
Russian President Vladimir Putin will not travel to New York for the coming United Nations General Assembly, the Kremlin has confirmed, citing the "unstable" coronavirus situation in the U.S.
Putin and other world leaders had been due to attend the 75th U.N. General Assembly meeting on September 22. But concerns over the U.S.' inability to contain the COVID-19 pandemic means some leaders will choose to take part virtually.
Kremlin Spokesman Dmitry Peskov told Russia's Tass state news agency Tuesday it would be unwise for Putin to travel to the U.S. given the epidemiological situation there.
"For obvious reasons, the president won't come, like many other leaders," Peskov explained. "From the viewpoint of ensuring security, including epidemiological security, the security of the president, the head of state, the situation remains unstable, especially in such places as New York. So of course, a trip there is not advisable right now."
Peskov said Putin would address the assembly via video. A preliminary U.N. program said Putin's address is scheduled for September 22. Tass reported that Russian Foreign Minister Sergei Lavrov will lead the country's delegation to the summit.
Putin's decision to stay home will be an embarrassment for President Donald Trump's administration. The president, his top aides and close GOP allies have repeatedly lauded his handling of the pandemic, even though the U.S. still has the world's worst infection and death numbers.
To date, the U.S. has confirmed 6,328,051 coronavirus cases and 189,680 deaths, according to Johns Hopkins University. Russia is also among the world's worst hit, with more than 1 million cases and some 20,000 deaths, though experts are skeptical of Russia's low death toll.
Putin has faced criticism for his lackluster response to the crisis, isolating early in the national outbreak and delegating key responsibilities to aides. Russia now claims to have a working COVID-19 vaccine, though experts remain unsure how effective it will be.
Trump has consistently dismissed the severity of the pandemic, instead stressing the need to re-open the American economy while blaming China entirely for the deaths and economic dislocation.
The president has also made a wide range of misleading medical claims, misrepresented American infection and mortality data, and publicly maligned U.S. medical experts tasked with crafting the national response.
Trump has sought to politicize the pandemic and public health measures designed to stop its spread, while reports have claimed that his administration actively slowed testing while Democratic-leaning states were being hit.
Despite the chaos, Trump has been reluctant to postpone campaign rallies—now again in full swing despite infection fears—or cancel other major political events.
Trump has said he may address the September U.N. General Assembly in person, and only postponed the G7 meeting scheduled for June after German Chancellor Angela Merkel refused the invitation.
On a potential in-person address to the U.N. summit, Trump said last month: "I think it's appropriate, if we can do it, I'll do it directly. Again, this will not be like it is in the past because some countries will not be able to escape the problems they're having."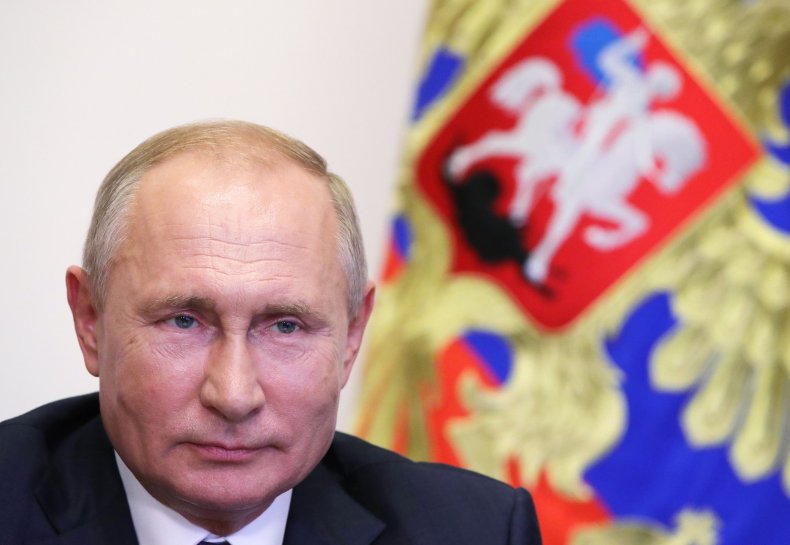 U.S. Coronavirus Situation Too 'Unstable' for Putin U.N. Visit: Russia | World