U.S. Economy Is Going To Collapse, Top Investor Says
The U.S. economy is on the verge of collapse, said a Wall Street veteran in an interview published by MarketWatch on Wednesday.
Financial veteran and crypto investor Michael Novogratz, interviewed by MarketWatch before the Federal Reserve decided to increase interest rates, said the country is heading into the likelihood of a "really fast recession."
Novogratz is the founder and CEO of investment management firm Galaxy Digital, and is a veteran of Wall Street who has worked, among many places, at Goldman Sachs for 11 years.
"The economy is going to collapse," he told MarketWatch. "We are going to go into a really fast recession, and you can see that in lots of ways," he added.
"Housing is starting to roll over," he said. "Inventories have exploded. There are layoffs in multiple industries, and the Fed is stuck [with a position of having to] hike [interest rates] until inflation rolls over."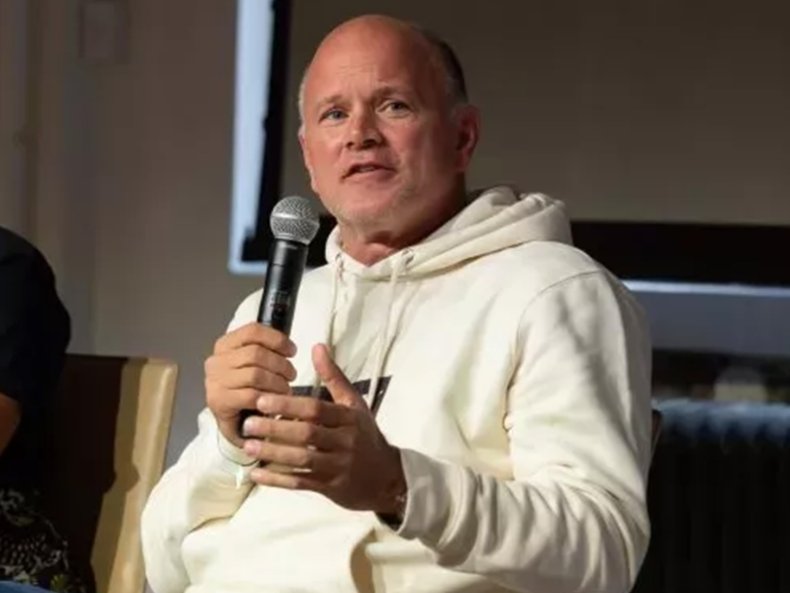 In its struggle to curb inflation, the Federal Reserve increased its key interest rate by three-quarters of a point on Wednesday, the largest bump since 1994.
The Fed's interest rate hike has experts talking about the increase likelihood of the country entering a recession, despite the fact that the Fed has been trying to avoid exactly such a painful turn of events.
But, as inflation continues soaring, with the latest data released on Friday showing a four-decade high of 8.6 percent—well above the two percent target rate of inflation the U.S. authorities aim to—the Fed was pushed into making a tough decision.
"We thought strong action was warranted at this meeting, and we delivered that," Fed Chair Jerome Powell said at a news conference on Wednesday, stressing that the central bank remains committed to bring inflation back down to the Fed's target rate.
But the price to pay to reach that point, he said, could be slower economic growth and a rise in unemployment across the nation. Fed officials expect unemployment to increase in the next two years, eventually reaching a peak of 4.1 percent in 2024.
However, Powell has rejected the idea that a recession is now inevitable.
"We're not trying to induce a recession now," he said. "Let's be clear about that. We're trying to achieve two percent inflation."
Powell said he has faith in the current unemployment level, which remains near a five-decade low, a rise in wages, and consumers' finances remaining solid.
But though his words struck balance a between preparing Americans for tougher times and reassuring markets, experts remain concerned about the impact higher interest rates will have, especially when combined with soaring gas, oil and food prices aggravated by the war in Ukraine, and supply disruptions still persisting since the end of the pandemic.