U.S. Recession Would Likely Impact White-Collar Workers, Economist Says
America is facing "mostly a white-collar recession," with the jobs of young professionals particularly vulnerable, a senior economist has warned.
William Lee, chief economist at California think tank the Milken Institute, told MarketWatch that many low-skill white-collar workers risk being replaced by apps or other technology.
He added that manual workers had less to fear, in contrast to previous recessions, if they have "jobs that are in high demand" such as an Amazon warehouse worker or a delivery driver.
Although 372,000 new jobs were added to the U.S. economy in June, there are still widespread fears that America is heading for a recession—defined as two quarters of negative growth.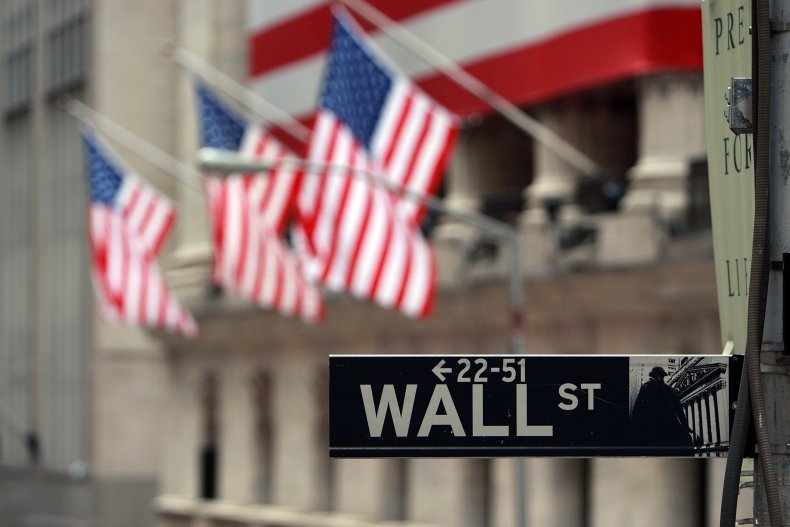 If there is a recession, Lee said it would be "mostly a white-collar recession.
"And the blue-collar recession will not be in the same places that we saw in the past.
"The Joe Six-Pack, who used to be the first guy to be laid off, can be less concerned if he has one of these jobs that are in high demand, like the Amazon warehouse worker, delivery guy, the guy who's working in the ghost kitchen."
Lee argued that young professionals who had recently joined the workforce were likely to be particularly at risk.
"The entry-level white-collar guy is going to have to watch out. That's going to be the surprise in this downturn," he said, adding that some lower-skilled white-collar jobs were vulnerable to replacement by apps or automation.
The economists who think a recession is likely include Larry Summers, who was a top adviser to President Barack Obama.
Appearing on Politico's Playbook Deep Dive podcast, Summers warned that "the odds are probably better than half that a recession will start next year," adding that it could come sooner if crude oil prices rise to $150 per barrel.
Jerry Howard, CEO of the National Association of Home Builders, has warned of a "pretty grim outlook" in the construction sector.
Appearing on Fox Business show Varney & Co. Howard said: "All across the country, builders are telling me now that traffic is slowing down.
"They're telling me that they're having people talk about canceling existing contracts. It is a pretty grim outlook right now from where I sit."
A recent poll showed a majority of Americans think the U.S. is already in recession, although this is not borne out by economic figures.
The IBD/TIPP survey found that 58 percent of respondents think a recession has already begun, up from 48 percent in May.
Only 19 percent of those surveyed think their wages are keeping up with inflation, while 54 percent disagree.
On Wednesday, the Federal Reserve hiked interest rates by another 0.75 percentage points, as it attempts to control runaway inflation.