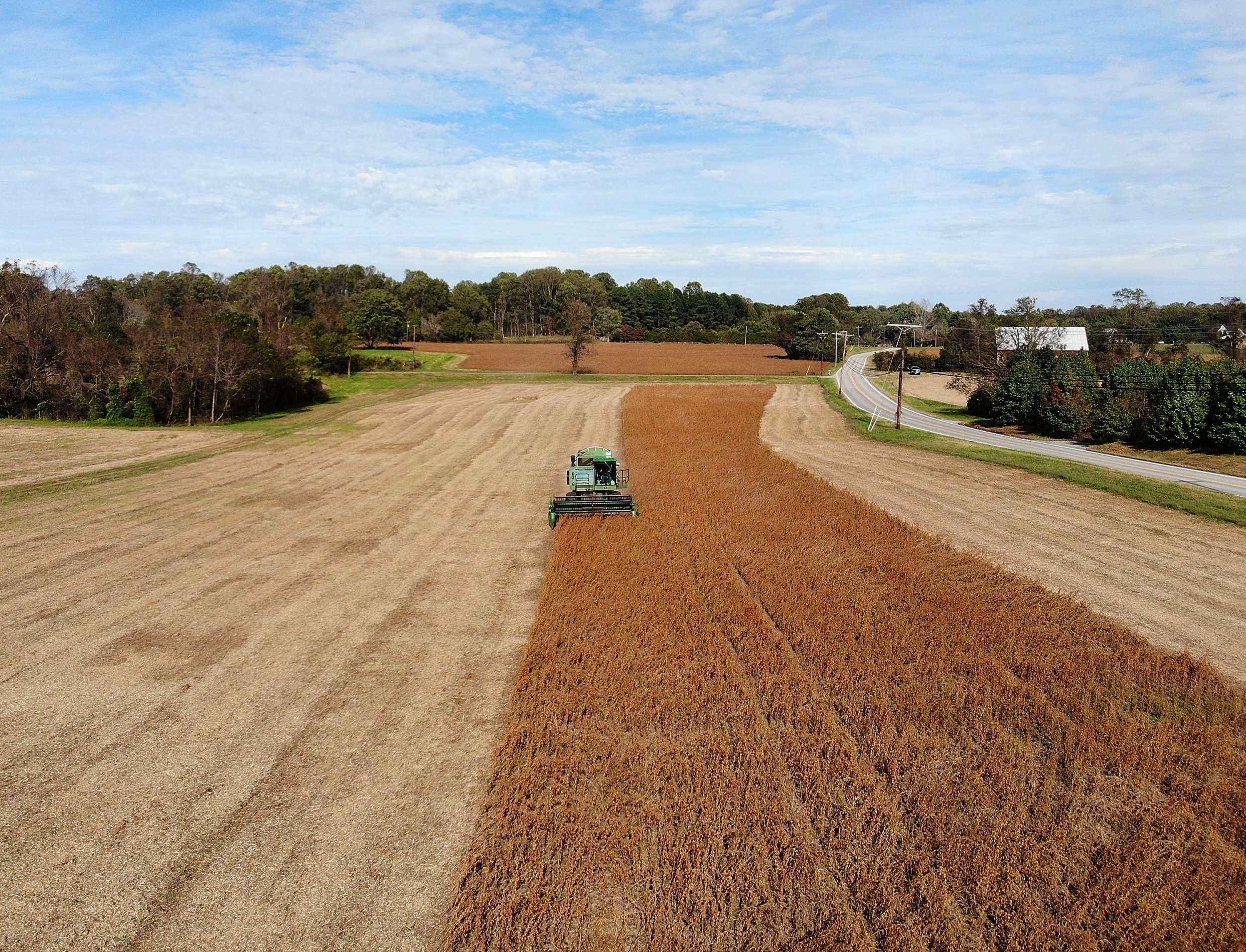 On Thursday, President Donald Trump praised farmers across the country as true patriots, as he unveiled a $16 billion bailout plan for farmers struggling to make ends meet amid trade tensions between the U.S. and China.
"You could say with our farmers, they're patriots," Trump said, adding that his administration "will ensure that our farmers get the relief that they need."
While America's farmers might be "patriots," American farmland is increasingly being bought up by outside investors. As NPR noted in a recent report, nearly 30 million acres of U.S. farmland were held by foreign investors in 2015, nearly double the acres owned by foreign investors a decade before.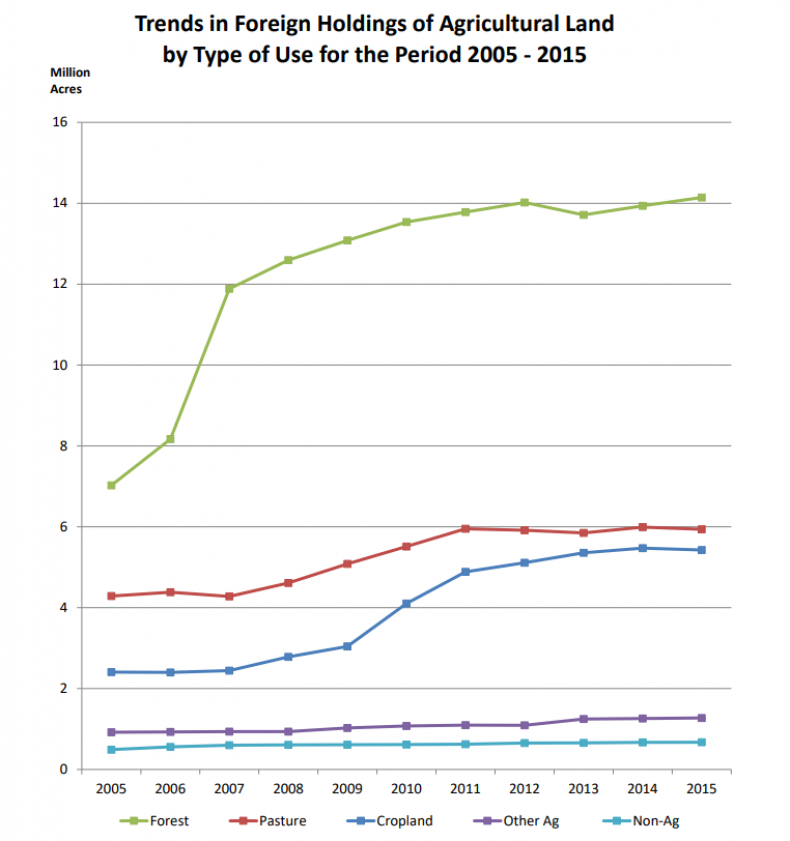 The U.S. Department of Agriculture's (USDA) 2015 report on foreign investment in U.S. agricultural land found that at least 26.8 million acres of privately held farmland were held by foreign owners, marking a steady increase over the past 30 years.
According to the report, foreign holdings of U.S. agricultural land were "relatively steady" from 2000 through 2006, before seeing a significant 3.6 million acre increase between 2006 and 2007. Between 2005 and 2015 the most dramatic increase in foreign holdings appeared to surround forestland, with the number of acres held doubling. "Since 2008, there have been moderate increases each year ranging from approximately 29,000 to 1.5 million acres," the report stated.
"Foreign integration into the United States agribusiness sector has been steadily increasing over the last few decades," agricultural law experts Marisa Bocci, Kari Larson and Paulina Wu wrote in a September 2018 report published in the Drake Journal of Agricultural Law.
The report's authors also pointed out that as of 2017, eight foreign-owned companies were among the top 25 largest food and beverage companies in the U.S., according to Food Processing's "Top 100" list.
In the U.S., laws surrounding land ownership differ from state to state, with some states placing strict rules on foreign land ownership, while others have been depicted as "free-for-alls."
"Texas is kind of a free-for-all, so they don't have a limit on how much land can be owned," Ohio Farm Bureau Director of Media Relations Ty Higgins told NPR. Meanwhile, Higgins said, "you look at Iowa and they restrict it—no land in Iowa is owned by a foreign entity."
Higgins warned that the growing trend towards foreign ownership of U.S. farmland could be cause for concern "because once a foreign entity buys up however many acres they want, Americans might never be able to secure that land again. So, once we lose it, we may lose it for good," the Ohio Farm Bureau representative said.
Higgins also expressed concern over productive farmland being converted for purposes outside of agriculture, impacting food production.
While Trump has praised farmers as "patriots," those who have felt the negative impacts of the president's ongoing trade war with China have rejected the U.S. leader's $16 billion bailout, calling it a "poor remedy for trade."
"Short-term, stair-stepped subsidies are a poor remedy for trade," Iowa Soybean Association President Lindsay Greiner said in a statement. "They stimulate production but not sales and therefore do little to undo the long-term logjam caused by not selling soybeans to destinations like China, the world's number one customer."
The Illinois Farm Bureau shared Greiner's view, asserting that "while the aid package will help farmers pay their bills, this is not a long-term solution to the damages caused by lost markets."
"Farmers prefer to earn their income from the marketplace, which is why we must remain focused on resolving trade disputes and on forging new trade agreements with our global partners," the farm bureau said.