U.S. Hands Court Force-Feeding Videos from Guantánamo Bay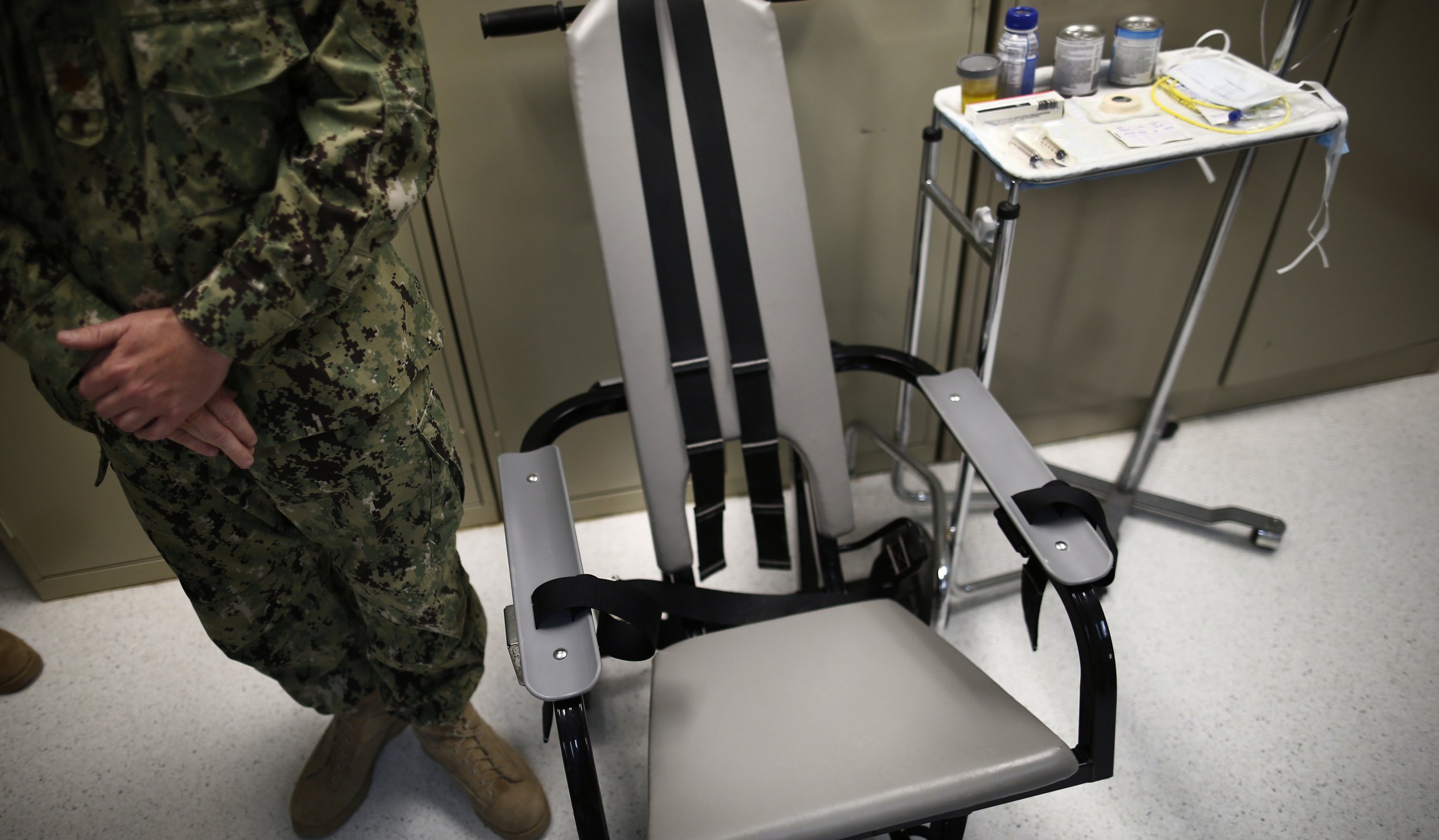 The Justice Department handed a Washington, D.C. court eight redacted video tapes on August 31 showing the force feeding of a detainee at the U.S. prison at Guantánamo Bay—the latest move in a protracted legal battle for their release.
Force-feeding is considered torture by groups like the International Red Cross. The process involves a member of Guantánamo's medical staff snaking a feeding tube through a detainee's nose, down his esophagus and into his stomach, where it's hooked up to a bag filled with a nutritional formula, such as Ensure.
The eight tapes, which represent only a portion of the 32 a judge ordered released nearly a year ago, depict the restraining and feeding of former detainee Abu Wa'el Dhiab.
Dhiab , now 44, was sent to Guantánamo Bay in 2002 after he was turned over to the United States by Pakistani security forces. He spent much of his detention on hunger strike, which likely prompted the force-feeding that Dhiab's attorneys at Reprieve, an international NGO, ultimately challenged. As the case dragged on, Dhiab was released to Uruguay. He spent more than a decade in the prison without being charged with a crime.
Dhiab's lawyers estimate he was force-fed nearly 1,300 times during his detention. While U.S. officials maintain that the procedure is used only as a last resort to address medical problems such as malnutrition, Dhiab's attorneys argue it is painful, medically unnecessary and used as a disciplinary measure to discourage detainees from going on hunger strikes.
Judge Gladys Kessler first ordered the tapes' release in October 2014. Since that ruling, the Justice Department has opposed their public release, arguing that the potential threat to national security outweighs public interest. The Justice Department did not respond to a request for comment in time for publication.
In a December filing, the Justice Department cited Rear Adm. Sinclair M. Harris, vice director of Operations for the Joint Chiefs of Staff, who said that publicly releasing the videos "could reasonably be expected to seriously harm national security, to include our defense against transnational terrorism by...endangering the lives and physical safety of U.S. personnel...adversely affecting security conditions in Afghanistan and Iraq and...aiding in the recruitment and financing of extremists and insurgent groups."
If Dhiab's lawyers are successful, the redacted tapes provided to the court could be released publicly (sensitive information such as of the identities of Gitmo personnel has been removed). In July, however, the Obama administration requested that the judge withdraw her court order compelling it to release the tapes. Dhiab's attorneys say there may soon be oral arguments regarding the tapes' release and a possible legal tussle over the scope of the redactions.