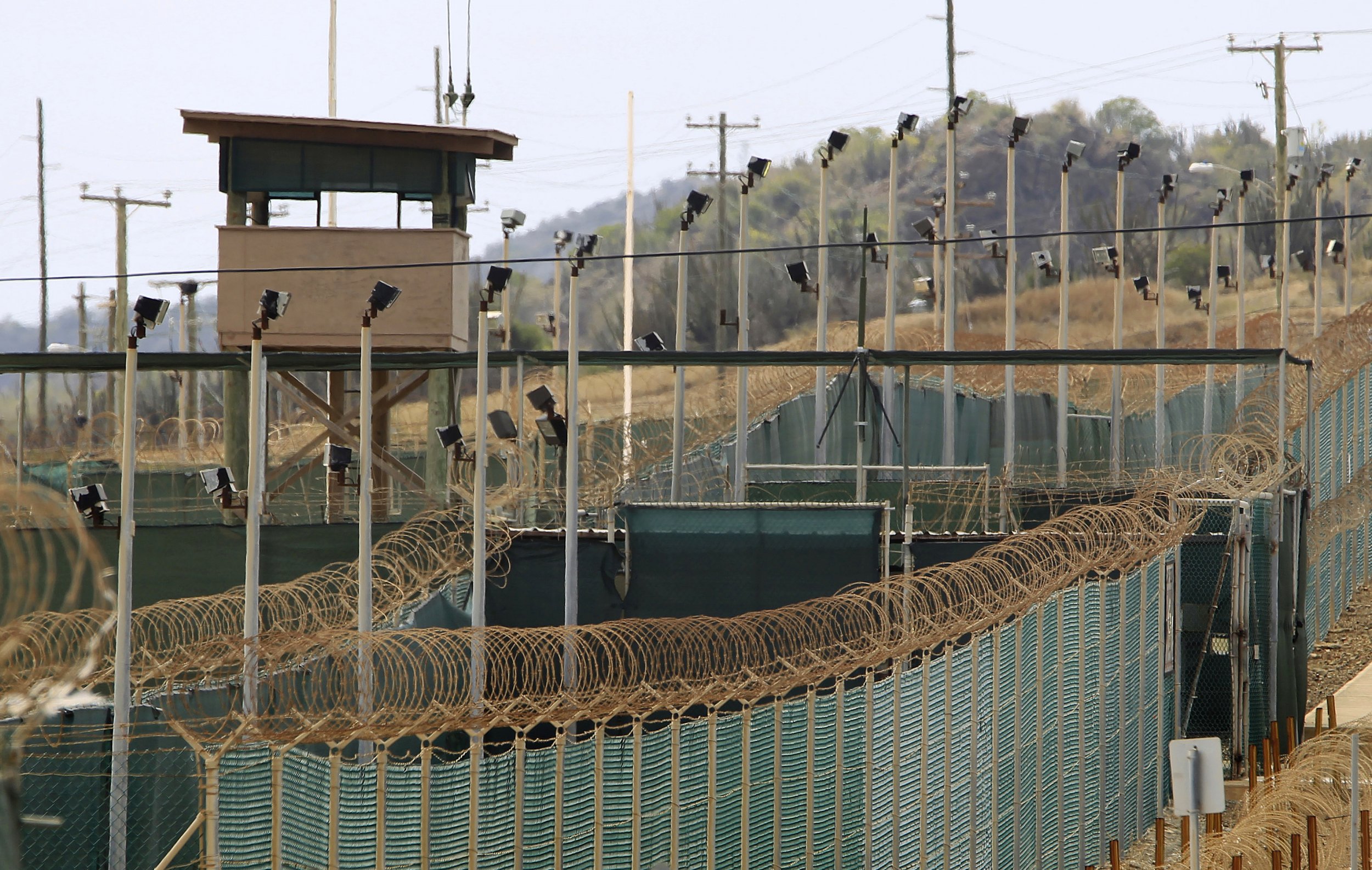 A Navy nurse who refused to force-feed detainees on hunger strike at the U.S. prison in Guantanamo Bay, Cuba, will not be discharged, his lawyer said Wednesday in a conference call. Instead, the Navy will reassign him to a new position at a health facility in New England.
This nurse, who has never been named, spent 18 years on active duty before notifying his superiors last summer that he would no longer force-feed prisoners at Gitmo. The reason: He felt the procedure was unethical.
Originally, the nurse faced potential court martial charges for insubordination, but the Navy decided not to pursue them. Instead, his commanding officer recommended that he face a discharge board, which could have stripped him of his retirement and veterans benefits. Late last month, however, the Navy decided not to pursue discharge proceedings.
"This decision is an important step in recognizing the right of military health professionals to recuse themselves from unethical medical practices," said Dr. Vincent Iacopino, senior medical advisor at Physicians for Human Rights, a New York-based nonprofit. "But the Navy's decision does not squarely address the ongoing problem of medical ethics being subsumed by military objectives and policies to the detriment of ethical care."
In a 2013 letter, Dr. Jeremy Lazarus, then-president of the American Medical Association, wrote that performing any procedures against a patient's will is a violation of medical ethics. "Every competent patient has the right to refuse medical intervention, including life-sustaining interventions," he wrote.
Detainees in Guantanamo Bay say the force-feeding process is painful. The process involves a medical officer snaking a feeding tube through a detainee's nose, down their esophagus and into their stomach, where it's hooked up to a bag filled with a nutritional formula, such as Ensure.
In March, the Defense Health Board—a federal committee that advises the Secretary of Defense on health policy—recommended that the Pentagon allow medical personnel to opt out of performing any procedures they find ethically or morally questionable. Iacopino agreed, saying that the White House should intervene and stop the force feedings.
U.S. officials maintain, however, that force-feeding is used only as a last resort to address medical issues such as malnutrition.