U.S. Military Says It's on 'High Level of Alert' with Iran, Contradicting Its Own Coalition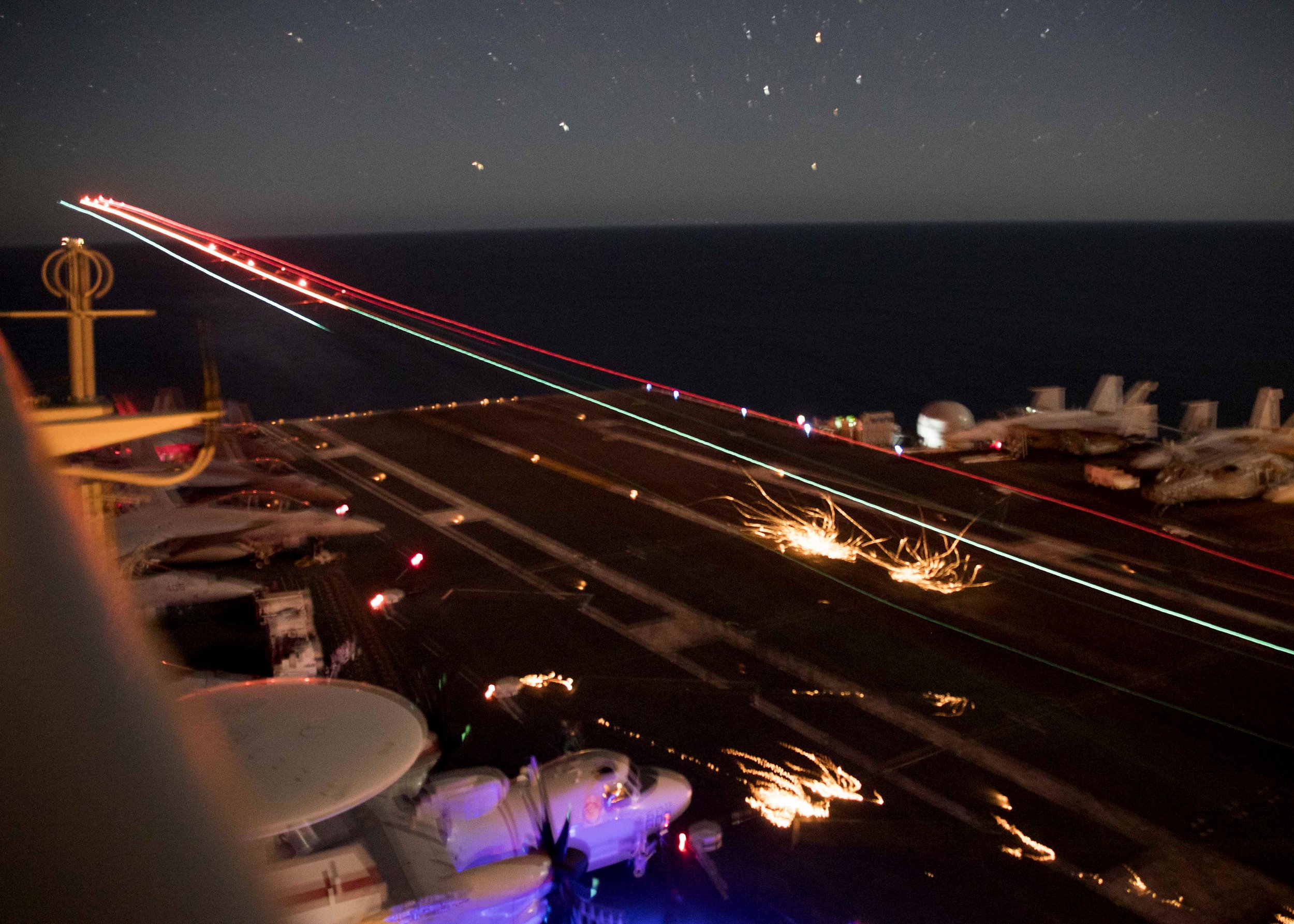 The U.S. military has asserted its forces were on a heightened level of alert amid soaring tensions with Iran, directly contradicting a spokesperson for its own coalition in the region.
The Pentagon's Central Command, which is tasked with overseeing operations in the Middle East and Central Asia, called out the United Kingdom's Army Major General Christopher Ghika, deputy commander for stability of the joint land forces of the U.S.-led coalition—known officially as Operation Inherent Resolve—against the Islamic State militant group (ISIS), after he told reporters earlier Tuesday that "there has been no increased threat from Iranian backed forces in Iraq and Syria."
In a statement later that same day, Central Command spokesperson Captain Bill Urban said Ghika's comments "run counter to the identified credible threats available to intelligence from U.S. and allies regarding Iranian backed forces in the region."
"U.S. Central Command, in coordination with Operation Inherent Resolve, has increased the force posture level for all service members assigned to OIR in Iraq and Syria," Urban said. "As a result, OIR is now at a high level of alert as we continue to closely monitor credible and possibly imminent threats to U.S. forces in Iraq."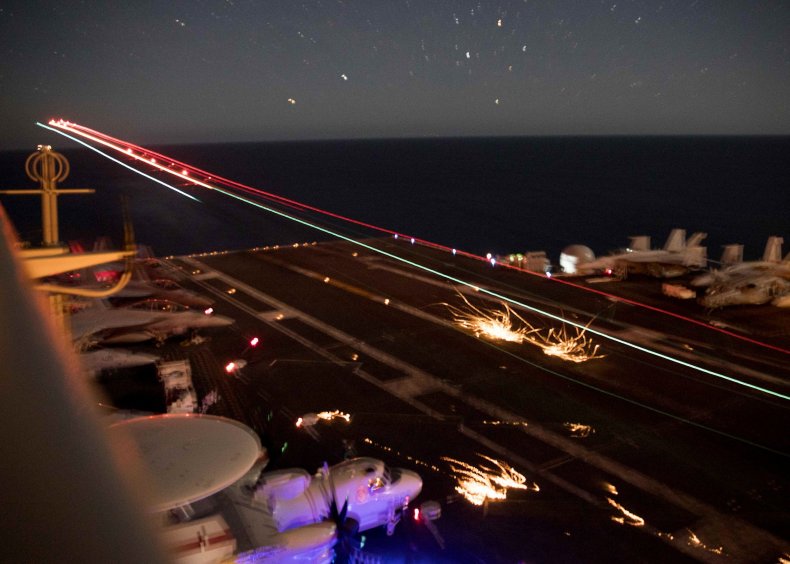 The Pentagon's rare public rebuke of its own close ally came as the U.S. military's focus in the region shifted away from ISIS, whose last major stronghold was taken by coalition-backed, Syrian Kurdish-led forces in March, and toward the presence of Iran. Though the U.S. and Iran both contributed extensively to the fight against ISIS in Iraq and Syria, they have accused one another of solely advancing their own interests in the Middle East.
Central Command sent the USS Abraham Lincoln carrier strike group and a bomber task force to the Middle East based on White House national security adviser John Bolton's after announced "troubling and escalatory indications and warnings" of an alleged Iranian plot to attack U.S. interests. A week after this was revealed, unclaimed attacks damaged up to four commercial oil tankers Sunday in the Gulf of Oman, less than 100 miles away from the Strait of Hormuz, the world's most important maritime oil traffic chokepoint and already the subject of frictions between Washington and Tehran.
On the anniversary of President Donald Trump's decision to withdraw from a 2015 nuclear deal based on accusations that Iran used sanctions relief to fund militant groups and ballistic missile development, Tehran announced Wednesday that it was stepping away from some of its own commitments. Though the United Nations has repeatedly verified Iran was adhering to the agreement still backed by China, the EU, France, Germany, Russia and the United Kingdom, the U.S. has introduced extensive sanctions designed to disrupt Iran's international trade.
At a meeting attended by Secretary of State Mike Pompeo and the top diplomats of the European entities within that signed the Iran deal, U.K. Foreign Minister Jeremy Hunt told reporters, "we are very worried about the risk of a conflict happening by accident, with an escalation that is unintended, really on either side." While Pompeo asserted that "there is no daylight between our two countries on the threat emanating from the Iranian regime," Hunt asserted that the "U.K. has continued to support the nuclear deal, which is a key achievement of the global nonproliferation architecture, because we believe it's in our shared security interests."
Tehran, backed by Beijing and Moscow, has called on Europe, however, to live up to its end of the nuclear deal and normalize trade in the face of Washington's unilateral pressure. Iranian officials such as Foreign Minister Mohammad Javad Zarif and U.N. envoy Majid Takht Ravanchi have also dismissed reports of Iranian plans to attack U.S. interests as deliberate attempts to provoke a war between the two countries.
Meanwhile, Newsweek was able to confirm Tuesday that Acting Defense Secretary Patrick Shanahan had drawn up plans for a potential attack on Iran, revising both offensive and retaliatory options on Bolton's orders. The move would allegedly signal an attempt to force Iran into negotiations for a new nuclear deal, though the Trump administration's tactics have so far only been met with stiffer resistance from Iran.
Though Trump dismissed an earlier New York Times report on the alleged plans for Iran as "fake news," he asserted he would "absolutely" do such a thing, and would "send a hell of a lot more troops than" the figure of 120,000 initially reported. Hesameddin Ashena, an adviser to Iranian President Hassan Rouhani, called Trump out on Twitter that same day.
"You wanted a better deal with Iran. Looks like you are going to get a war instead. That's what happens when you listen to the mustache," Ashena tweeted in an apparent reference to Bolton. "Good luck in 2020!"