Mexican Cartel Violence in Tourist Hot Spots Cancún and Los Cabos Prompts U.S. Travel Warning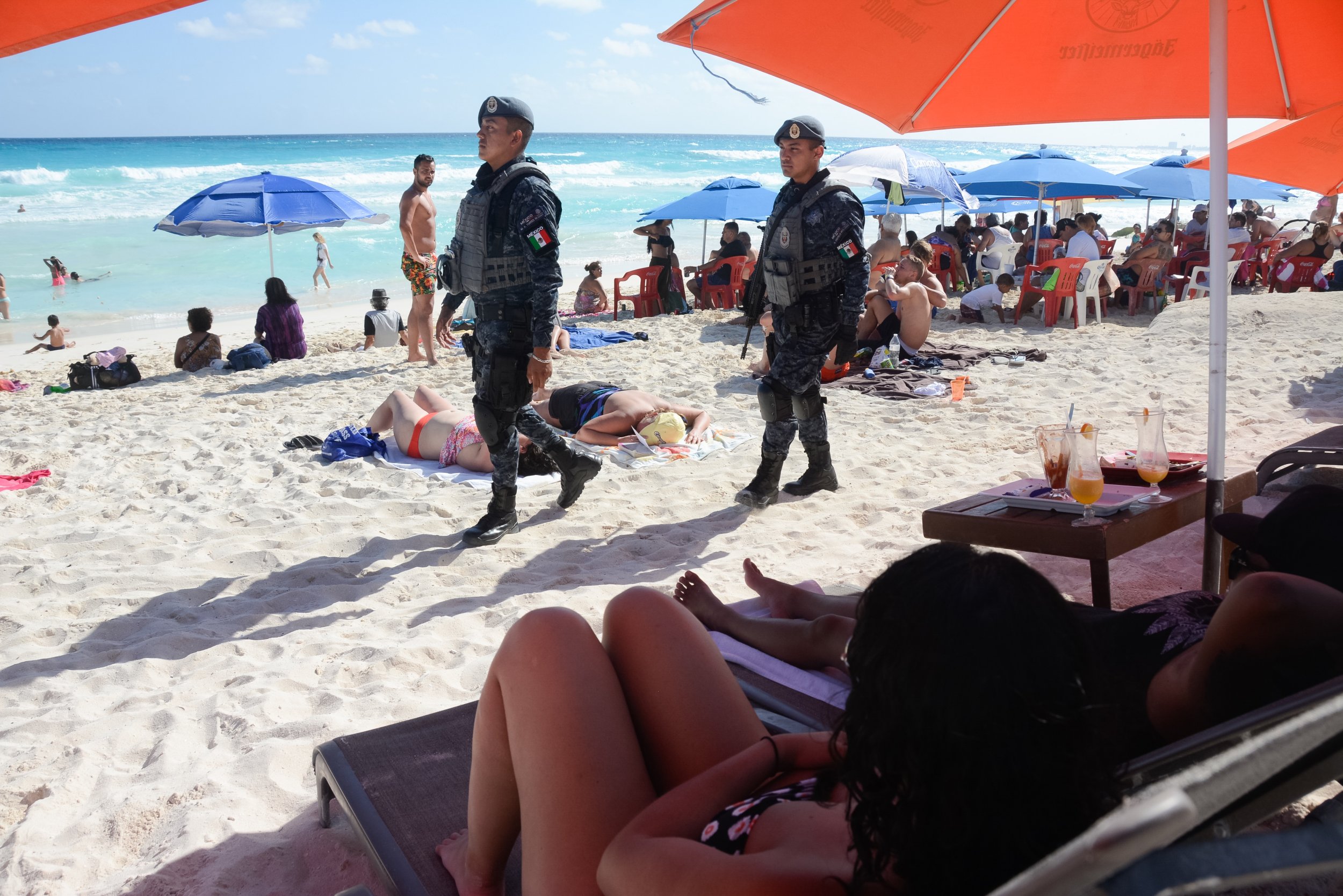 U.S. citizens have been warned not to travel to popular Mexican tourist destinations Cancun and Los Cabos due to an uptick in drug cartel violence in the areas.
The U.S. State Department has issued travel warnings for the areas, following shootings linked to gang turf wars at the popular beach destinations for foreign visitors.
In an advisory statement issued about the Mexican state of Quintana Roo, the U.S. State Department said: "U.S. citizens should be aware that according to Government of Mexico statistics, the state of Quintana Roo experienced an increase in homicide rates compared to 2016."
"While most of these homicides appeared to be targeted criminal organization assassinations, turf battles between criminal groups have resulted in violent crime in areas frequented by U.S. citizens. Shooting incidents, in which innocent bystanders have been injured or killed, have occurred," it added.
Notable incidents in tourist hot spots in the state have included a gun attack in a crowded area of downtown Cancun in June and an attack in a nightclub south of Cancun in January, in which four people were shot dead and one crushed to death in the resulting stampede after a gunman stormed a busy nightclub.
The travel warning issued by the State Department is likely to have an impact on the country's tourism industry, which brings in around $20 billion per year—7% of the country's GDP, the Los Angeles Times reported.
This is a very bad news for Mexico," Rafael Fernandez de Castro, director for the Center for U.S.-Mexican studies at UC San Diego told the Times.
"The growth of Los Cabos has been way too accelerated in the last two years. It's creating a little bit of social chaos," he added.
Violence in Mexico caused tourism from the U.S. fall about five years ago, but it has since recovered substantially; the new travel warning from the U.S. could be a new blow to the industry.