U.S. Imposes First Sanctions on North Korea's Kim Jong Un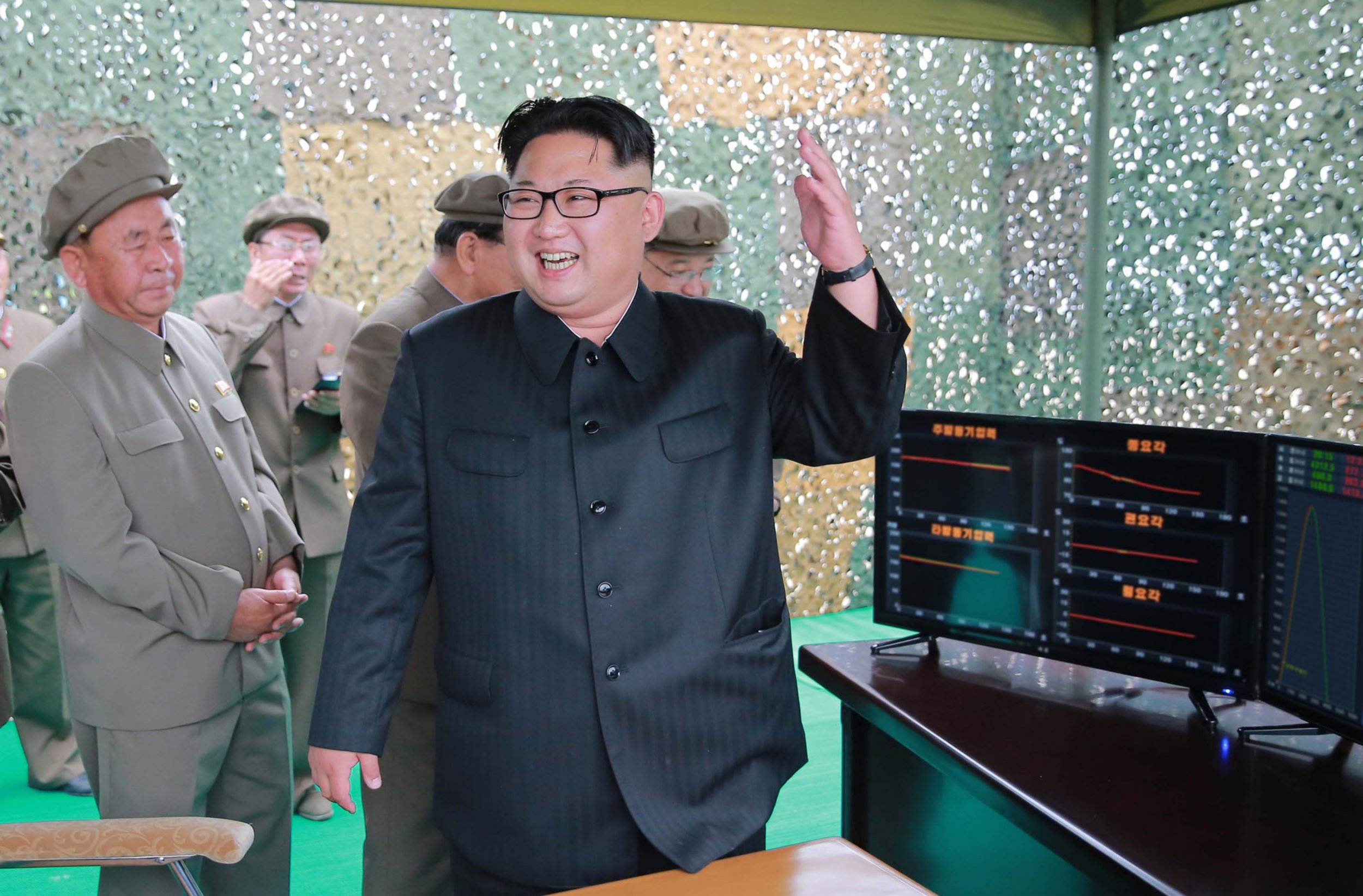 The United States has imposed sanctions on North Korean leader Kim Jong Un for the first time, accusing the country's supreme leader of "notorious abuses of human rights."
The U.S. Department of Treasury announced the measures on Kim and ten other North Korean officials on Tuesday. The sanctions include a freeze on any property owned by the individuals in the U.S. and block American citizens from doing business with them.
North Korea, one of the world's most repressive regimes, is already under heavy sanctions from the United Nations and others for its nuclear proliferation activities. The totalitarian state has conducted multiple missile tests, a nuclear test in January and a long-range rocket launch in February, drawing the ire of the international community.
The sanctions coincided with the release of a State Department report that estimated that between 80,000 and 120,000 people are currently in detention in prison camps in North Korea, where torture, sexual assault and executions are commonplace.
"Under Kim Jong Un, North Korea continues to inflict intolerable cruelty and hardship on millions of its own people, including extrajudicial killings, forced labor, and torture," said Adam Szubin, a Treasury official.
The U.S. has previously imposed sanctions on other heads of state, including Syrian leader Bashar Al-Assad and late Libyan dictator Muammar El-Qaddafi. A U.S State Department spokesman said that, while the sanctions were unlikely to deter Kim, "that doesn't mean this still isn't the right thing to do."