U.S. Inmates Launching Nationwide Strike to 'End Prison Slavery'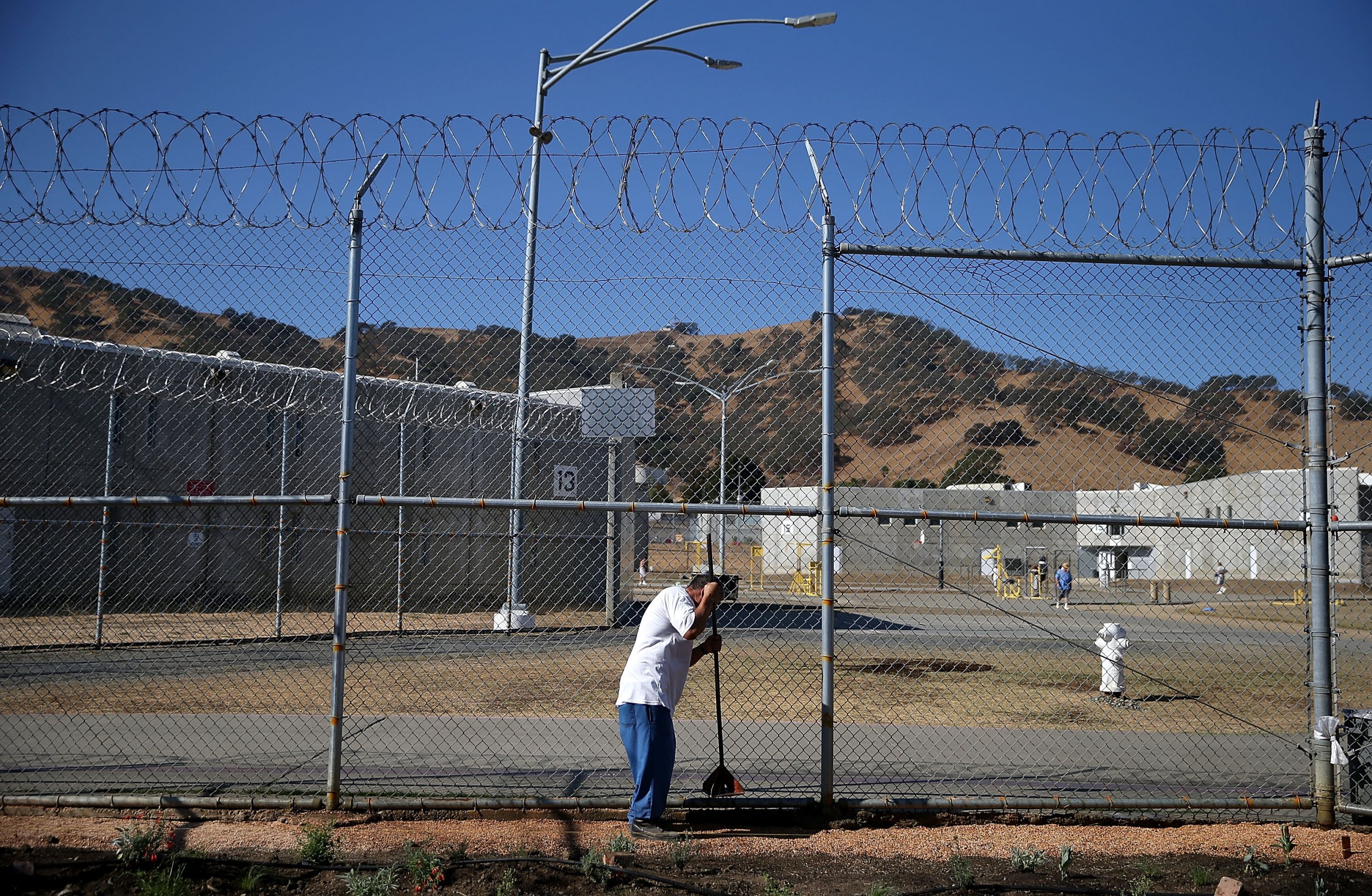 Incarcerated Americans across the country are set to go on strike Tuesday in what could become the largest industrial action by inmates in the history of the United States.
The strike, which is supposed to last until September 9—the anniversary of the 1971 Attica Prison uprising in upstate New York—calls for an "end to prison slavery" and for a number of prison reforms.
For 19 days, inmates across at least 17 states plan to refuse to work, with some also refusing to eat, to draw attention to poor conditions and what advocates have called exploitative labor practices in the prison system.
A statement from prison rights group Jailhouse Lawyers Speak (JLS), which represents U.S. inmates, said the protest has been organized in response to April's deadly riots at the Lee Correctional Institute in South Carolina.
"Seven comrades lost their lives during a senseless uprising that could have been avoided had the prison not been so overcrowded from the greed wrought by mass incarceration and a lack of respect for human life that is embedded in our nation's penal ideology," JLS said.
A spokesperson for the Federal Bureau of Prisons told Newsweek on Tuesday afternoon that there had "been no reports of inmate work strikes in any Bureau of Prisons facilities."
However, the JLS group said inmates would be rallying to demand sweeping prison reforms, including an end to what inmates and advocates say amounted to "prison slavery."
In the U.S., hundreds of thousands of inmates have jobs both inside and outside of prisons, from kitchen labor, cleaning and farming to GED tutoring and firefighting, with the average pay for workers in state prisons working out to 20 cents an hour, according to the Marshall Project.
Earlier this month, it came to light that thousands of inmates from the California Department of Corrections and Rehabilitation had been risking their lives fighting California's wildfires for as little as $3 a day, compared with the $75,000 plus benefits that firefighters typically make each year.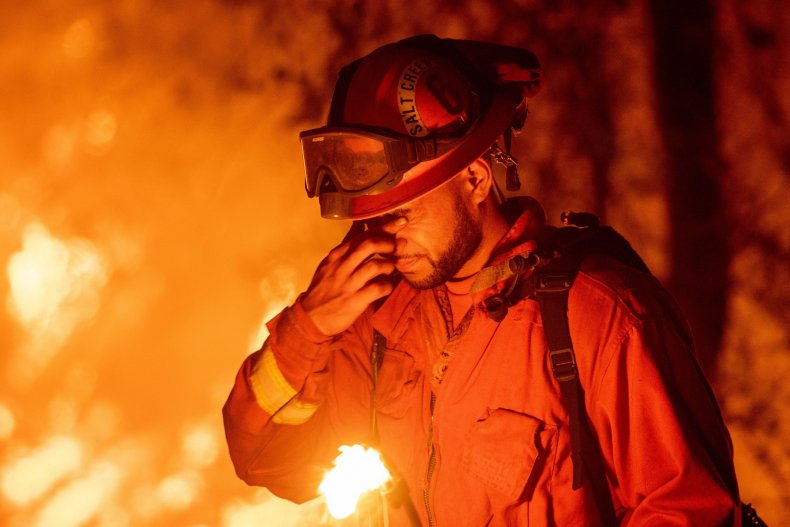 Deirdre Wilson, a former inmate who had served as a firefighter in the Puerta La Cruz fire camp, said it was a "cruel joke" to have prisoners "volunteering to put your life on the line.
"You're not really volunteering," she said. "The system evolved out of a system of slavery where we commodify human bodies and function off their labor."
Read more: Inmates risking their lives to fight California wildfires say it's a 'cruel joke,' but better than prison
Protest spokesperson Amani Sawari told the news website Vox that the 19-day strike would show the U.S. just how much the country—and prisons, in particular—rely on inmates to operate.
"Prisoners want to be valued as contributors to our society," Sawari said.
She said people also "need to recognize how we are supporting the prison industrial complex through the dollars that we spend," saying companies that have benefited from prison labor in the past, including Starbucks and Victoria's Secret, need to be called out for what she believes is exploitation.
"Every single field and industry is affected on some level by prisons, from our license plates to the fast food that we eat to the stores that we shop at," she said.
Starbucks spokesperson Nate Nesbitt told Newsweek that the company does not have any business relationships with suppliers that use inmate labor, stating that Starbucks has a "zero-tolerance policy on prison and forced labor," which has been in place since 2006.
"This not only applies to our direct suppliers, but also to all contractors and subcontractors," he said adding that the company's "Supplier Social Responsibility Standards" "make clear we do not tolerate the use of forced or involuntary labor."
He said that if a supplier is found to be in violation of the policy, "we first attempt to work with them to implement a corrective action plan."
"However, gross violations or illegal activities are cause for outright and immediate termination of our business relationship," he said.
The Incarcerated Workers Organizing Committee (IWOC), which is supporting the planned strike, has published a wide-ranging list of demands from inmates, including sentencing reform, greater access to rehabilitation services, voting rights for people serving sentences, pre-trial detainees and "so-called 'ex-felons,'" as well as an "an end to prison slavery."
Sawari told Vox that she believed forced labor and poor pay in prisons could be equated with "modern slavery."
"Prison slavery exists," Sawari said. "The 13th Amendment didn't abolish slavery. It wrote slavery into the Constitution. There's a general knowledge that the 13th Amendment abolished slavery, but if you read it, there's an exception clause in the abolishing of it," the advocate said.
The exception she was referring to was the caveat in the amendment that prohibits slavery "except as a punishment for crime whereof the party shall have been duly convicted."
"That's really contradictory—that something would be abolished and there would be an exception to that," Sawari said.
Prison officials have maintained that labor provides inmates with opportunities to gain work experience and develop new skills, but they have said that they lack the financial resources to pay workers higher wages.
Advocates said that even if work programs coud prove beneficial, that did not mean that inmates should not be entitled to workers' rights and a fair minimum wage.
In their list of demands, striking inmates said they wanted to see "all persons imprisoned...paid the prevailing wage in their state or territory for their labor."
The JLS group said, in another statement, that inmates in a number of states have already reported being warned by wardens that there will be "consequences if they participate" in the nationwide strike.
"Even with the authorities threatening, prisoners are ready for action," it said.
"It's a human rights issue. Prisoners understand they are being treated as animals. We know that our conditions are causing physical harm and deaths that could be avoided if prison policy makers actually gave a damn," the group said.
"Prisons in America are a war zone," it added. "Every day prisoners are harmed due to conditions of confinement. For some of us it's as if we are already dead. So what do we have to lose?"
Correction: A previous version of this article identified Starbucks as a company that benefits from inmate labor. It has been updated to reflect that Starbucks does not currently use inmate labor as per policies that were brought into effect in 2006.