The White House has accused Iran of violating a 2015 nuclear deal before the agreement even existed.
Following reports Monday that Iran had begun enriching uranium beyond limits outlined in the nuclear agreement that President Donald Trump himself abandoned entirely last year, White House Press Secretary Stephanie Grisham released a statement arguing that it "was a mistake under the Iran nuclear deal to allow Iran to enrich uranium at any level."
"There is little doubt that even before the deal's existence, Iran was violating its terms," the statement read. "We must restore the longstanding nonproliferation standard of no enrichment for Iran. The United States and its allies will never allow Iran to develop nuclear weapons."
"Maximum pressure on the Iranian regime will continue until its leaders alter their course of action," it added. "The regime must end its nuclear ambitions and its malign behavior."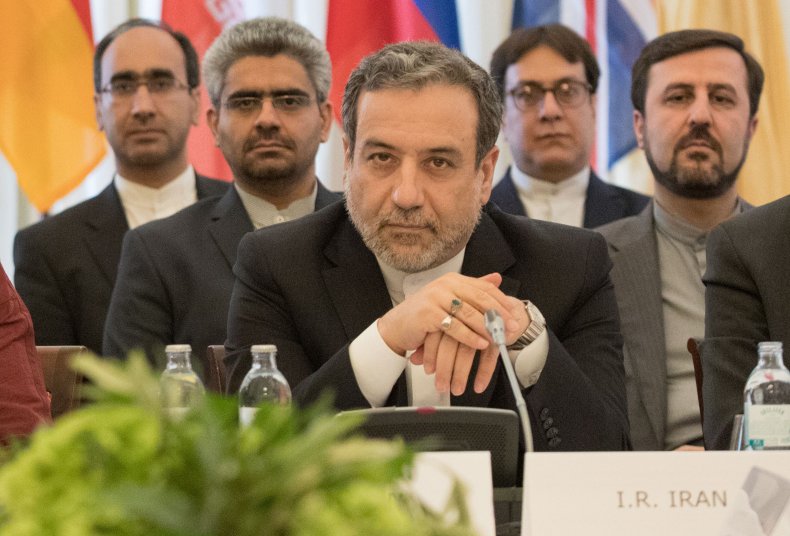 Iran has maintained that it never sought nuclear weapons and the International Atomic Energy Agency had repeatedly verified the country's compliance with the nuclear deal. Despite this and continued support for teh accord by fellow signatories China, the European Union, France, Germany, Russia and the United Kingdom, the Trump administration unilaterally pulled out last May and began imposing sanctions meant to sabotage the Islamic Republic's international trade ties.
Trump felt the agreement did not go far enough in blocking Iran's potential path to nuclear weapons, its alleged support for militant groups and its development of ballistic missiles. As the U.S. doubled down on economic restrictions, European parties to the deal have struggled to live up to their end, having just on Friday launched a special trade vehicle largely limited to facilitating humanitarian-related transactions.
Iran first threatened to step back from its nuclear deal commitments on the anniversary of Trump's total exit in May. Around this same time, the U.S. began warning of an alleged heightened Iranian threat to U.S. interests in the Middle East and began to deploy additional military assets to the region, including up to 2,500 troops, a carrier strike group and a bomber task force.
Tensions continued to mount as the U.S. blamed Iran for a series of explosions targeting oil tankers twice in as many months in the Gulf of Oman, not far from the world's most important oil chokepoint, the Strait of Hormuz. Iran has denied these charges, but when it claimed a U.S. Navy drone entered its territory, the Revolutionary Guards shot the device down.
The Pentagon has alleged that the surveillance craft remained in international airspace and Trump initially ordered a series of strikes against Iran, but paused the command at the last minute. He later explained he felt such a move, resulting in an estimated 150 casualties, would not be "proportionate" to the downing of an unmanned drone.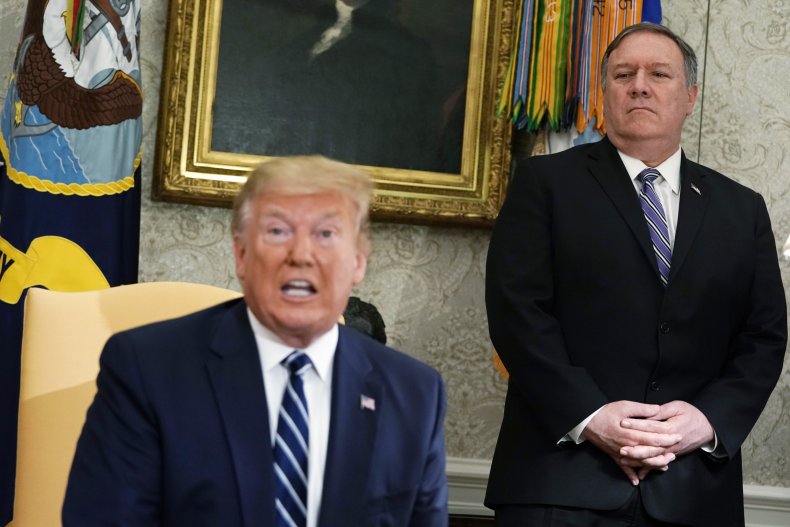 Still, Trump administration hardliners such as White House national security adviser John Bolton and Secretary of State Mike Pompeo have maintained tough positions against the Islamic Republic. The former joined fellow his Israeli and Russian counterparts for talks last week in Jerusalem, while the latter shared his own remarks Monday around the same time as Grisham's statement was released.
"Iran's regime has taken new steps to advance its nuclear ambitions," Pompeo tweeted. "Once again, the regime uses its nuclear program to extort the international community and threaten regional security. The world's top sponsor of terrorism can never be allowed to enrich uranium at any level."
His Iranian counterpart Foreign Minister Mohammad Javad Zarif—the target of a recent round of U.S. sanctions that Tehran has warned made the prospect of diplomacy even more remote—also took to social media Monday, arguing that Tehran remained compliant with the Iran deal. He cited paragraph 36, noting that Iran's actions came in response to the U.S. withdrawal and that the remaining parties were given "a few weeks while reserving our right" until Iran "finally took action after 60 weeks."
Zarif said that "as soon as" France, Germany and the U.K. "abide by their obligations, we'll reverse."