U.S. and Iran Both Claim They Saved Lives By Changing Strike Plans
The United States and Iran have both claimed to have saved lives by holding back strikes against targets they knew would inflict human casualties, though tensions remain high as they continue to clash rhetorically.
After a tense evening in which those clued in on President Donald Trump's approval of strikes against Iran in response to its downing of a U.S. RQ-4A surveillance drone anxiously awaited news of military action, outlets such as The New York Times and Newsweek were able to confirm late Thursday night that the president had withdrawn his command. Trump then elaborated on his decision in a Friday morning tweet.
"We were cocked & loaded to retaliate last night on 3 different sights when I asked, how many will die. 150 people, sir, was the answer from a General. 10 minutes before the strike I stopped it, not...," Trump tweeted.
"...proportionate to shooting down an unmanned drone. I am in no hurry, our Military is rebuilt, new, and ready to go, by far the best in the world. Sanctions are biting & more added last night. Iran can NEVER have Nuclear Weapons, not against the USA, and not against the WORLD!," he added in a follow-up.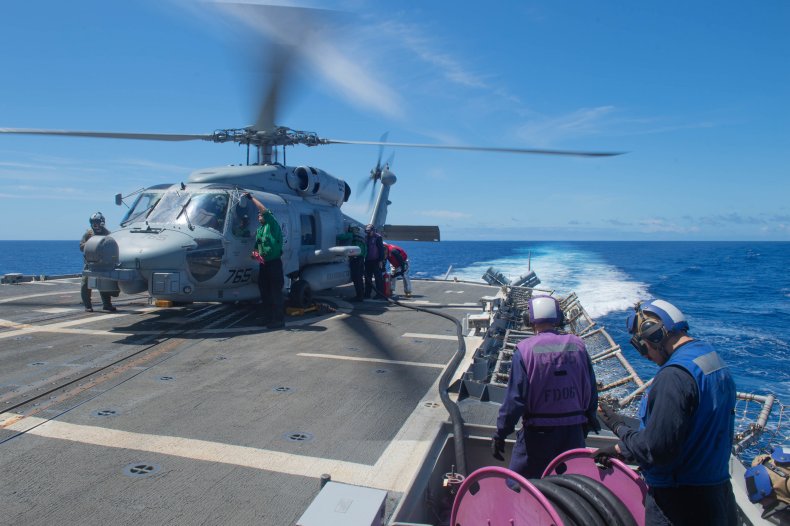 Iran has always denied seeking nuclear weapons, but its program was subject to international sanctions until a 2015 deal also involving the U.S., China, the European Union, France, Germany, Russia and the United Kingdom lifted economic restrictions in exchange for Iran curbing its nuclear activities. Last year, Trump abandoned the agreement and began rolling out strict, unilateral sanctions against Tehran.
Trump has argued the agreement, which he called "desperate and terrible" on Friday, did not sufficiently prevent Iran from obtaining nuclear weapons, nor did it stop its alleged support for militant groups abroad and its ballistic missile development at home. As the U.S. continued to constrict Iran's ability to do business even with countries still supportive of the nuclear deal, Tehran announced last month it would begin enriching uranium beyond levels limited by the accord.
The Middle East has since witnessed major tensions. The Trump administration has claimed Iran was planning to target U.S. interests and linking the Islamic Republic to rocket attacks on Iraqi sites where U.S. military personnel were known to operate and on explosions that damaged several oil tankers in the Gulf of Oman. Iran openly claimed the shootdown of an RQ-4A unmanned aerial vehicle (UAV) late Wednesday, but insisted it had breached Iran's airspace, something the Pentagon has disputed.
The incident caused no casualties but was enough to bring Trump to the brink of ordering strikes. Still, Iranian Revolutionary Guards aerospace commander Amir Ali Hajizadeh revealed Friday that his forces held back from conducting another strike that would have been sure to incur even greater U.S. wrath.
"How would the Americans react if our plane flew near the shores of the United States?" Hajizadeh said, according to the official Islamic Republic News Agency. "Near the UAV, another American spy plane, a P-8, was also present and entered Iranian territory, but due to the fact that there were 35 people on board, we did not destroy it."
The P-8 Poseidon is used by the U.S. Navy in conjunction with drones such as the RQ-4A and has often been deployed near contentious regions, such as the Black Sea near the Russian border and the South China Sea over territory claimed by China. Both countries have scrambled forces to intercept the U.S. spy plane and as recently as earlier this month Moscow's jets "buzzed" a P-8 over the Mediterranean Sea. But, like Iran, they have shown restraint in actually engaging the aircraft.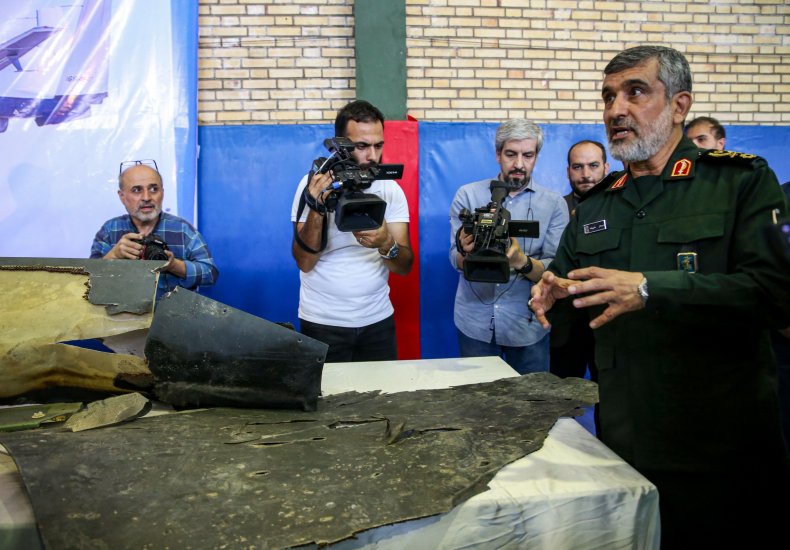 Such a strike, if successful, would have been one of the deadliest in the region since the U.S. shot down Iran Air Flight 655 in 1988, killing all 290 civilian passengers and crew on board. The Navy personnel involved at the time claimed to have mistaken the airliner for an attacking Iranian F-14 and the incident was detailed extensively in a 1992 Newsweek article.
While Trump too held back in launching strikes Thursday night, Newsweek has learned that U.S. military assets in the region, including the Ticonderoga-class guided-missile cruiser USS Leyte Gulf, were placed on 72-hour standby in the event of military action.
Among the sites Newsweek was informed was among the targets was the S-125 Neva/Pechora surface-to-air missile system, though Iran has claimed it used its own domestically-produced 3rd Khordad transporter erector launcher and radar, a variant of the locally-made Raad surface-to-air missile system. The Revolutionary Guards later released footage purported to corroborate this claim.
On Friday, Iranian Foreign Ministry summoned the ambassador of Switzerland, which represents U.S. interests in the Islamic Republic, in order to lodge a complaint about the drone's alleged incursion into Iranian airspace. Foreign Minister Mohammad Javad Zarif has also vowed to take the matter to the United Nations.