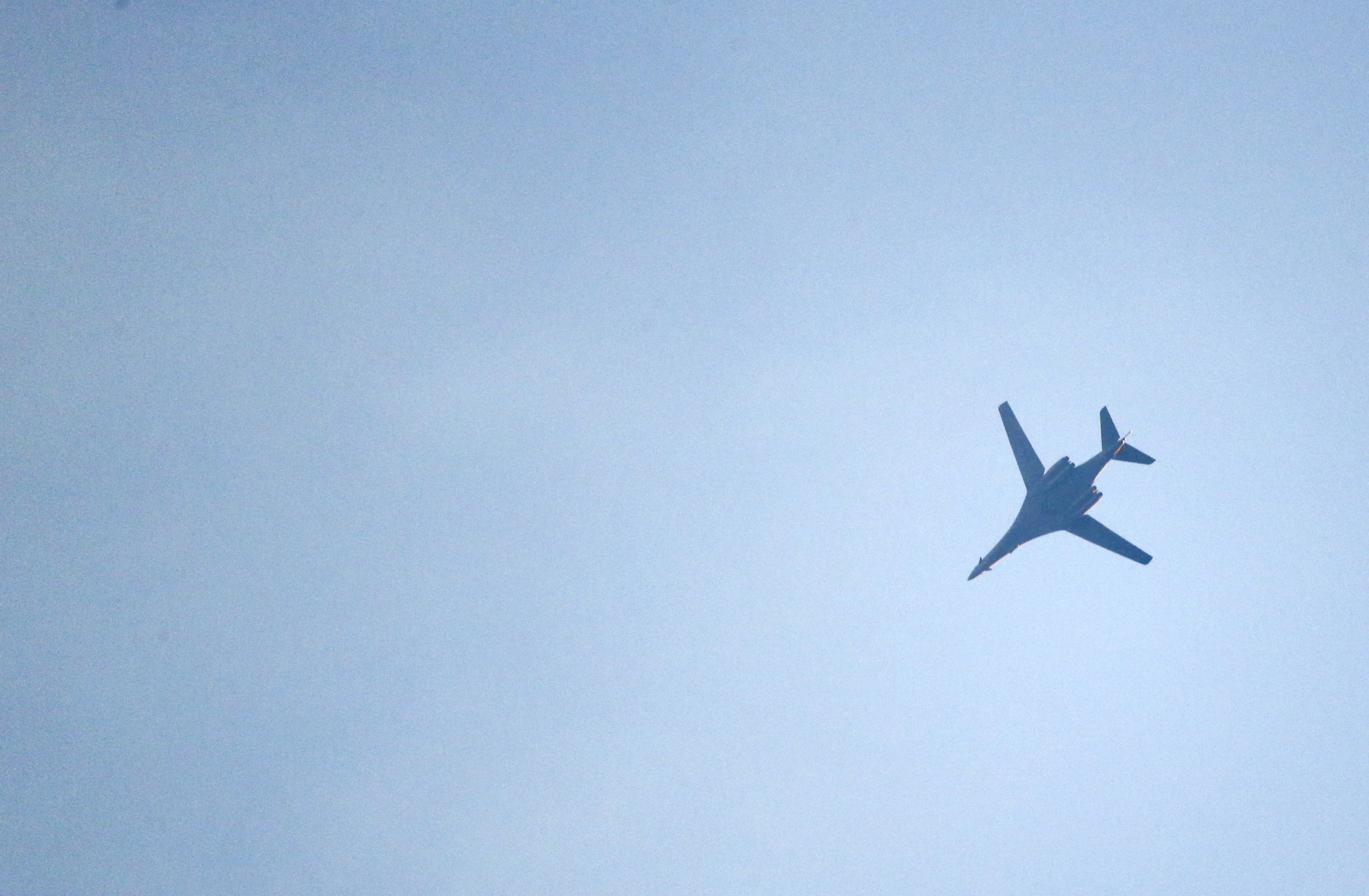 The U.S.-led coalition has destroyed a complex of buildings that housed an Islamic State militant group (ISIS) chemical weapons factory, the Pentagon said Tuesday.
Air Force Lieutenant General Jeffrey Harrigian, who is in charge of the U.S. military's air operations in the coalition, said that the elimination of the Iraq factory Monday had removed a "significant chemical threat" to civilians.
The factory, located near the northern city of Mosul, had been converted from pharmaceutical use to chemical weapons use.
"This represents just another example of Daesh's blatant disregard for international law and norms," Harrigian told reporters, using an Arabic acronym for ISIS. He added that the bombing raid was another attempt to foster "organizational dysfunction" among ISIS.
The operation involved 12 warplanes, including U.S. Air Force B-52 bombers and Marine Corps F-18D attacks planes, targeting more than 50 locations at the complex.
Forces battling ISIS on the ground in Syria and Iraq, such as the Syrian Kurds and the Kurdish Peshmerga, have accused the radical Islamist group of using chemical weapons and the Pentagon has confirmed that ISIS has used mustard gas and chlorine devices in its battle to expand its self-proclaimed caliphate.
ISIS quickly overran Iraqi forces guarding Mosul in June 2014, and it was the location where ISIS leader Abu Bakr al-Baghdadi declared the creation of an Islamic caliphate in Iraq and Syria.
The group has lost much territory to Kurdish and Iraqi forces backed by U.S.-led coalition airstrikes but it has retained its hold on Mosul and the eastern Syrian city of Raqqa, its two remaining prizes.
Iraqi forces, militiamen and Kurdish forces are stationed in the regions surrounding Mosul to the north and south in what is an attempt to gradually encircle Mosul before embarking on a full-scale offensive on the city. Iraqi Prime Minister Haider al-Abadi has vowed to liberate the city before the close of the year.