U.S. Man Who Escaped Bali Prison Got His Mother Out of the Country as Soon as He Could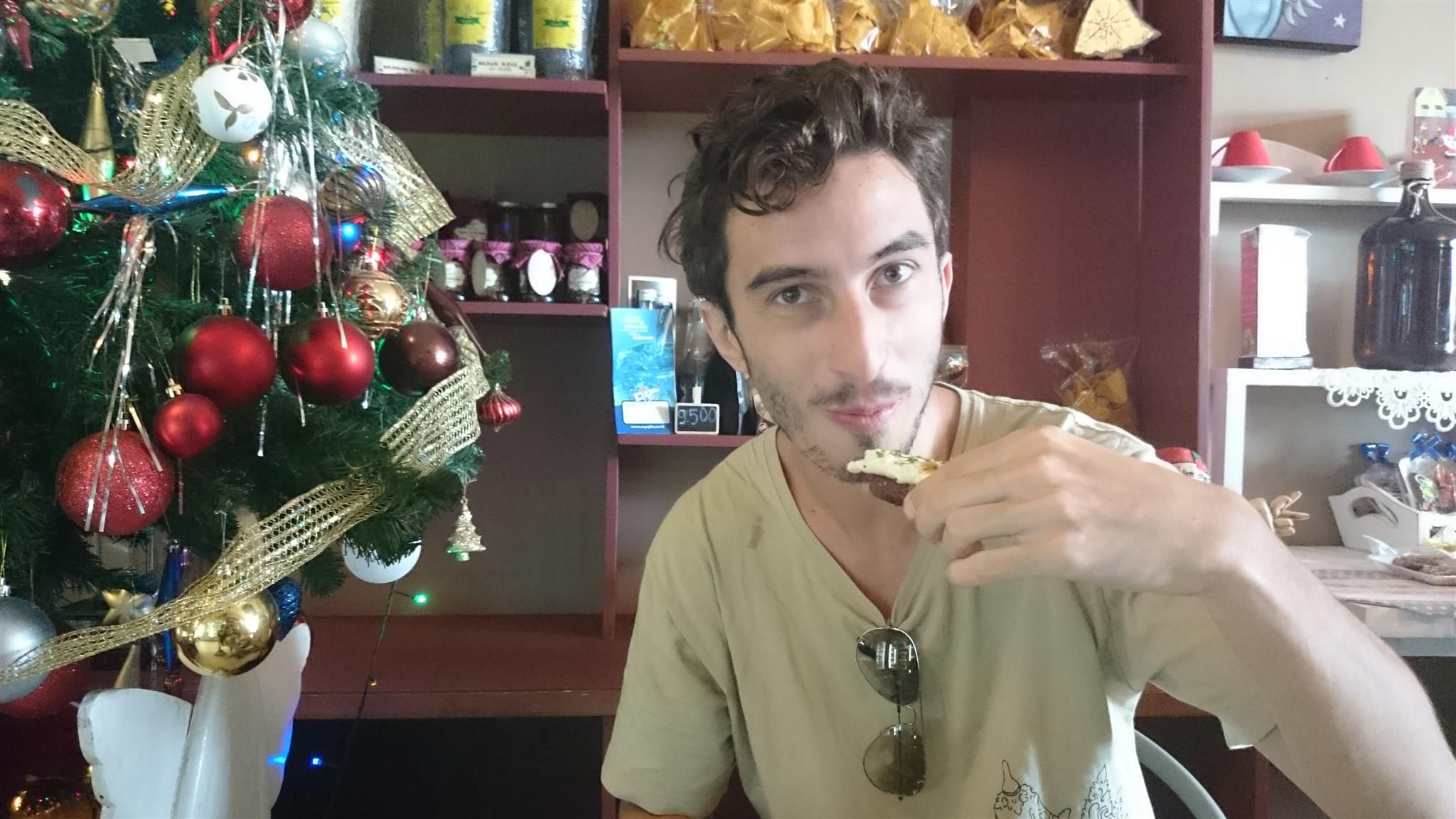 As soon as he broke out of the Kerobokan prison in Bali, Christian Beasley went to look for his mother.
The 70-year-old woman, Rosalind, was on the Indonesian island awaiting the next hearing of he son's trial, scheduled for December 12, where Christian faced drug-related charges after being arrested on August 1 with 5.7 grams of hashish in his possession.
"He apparently ran from the prison to my room and knocked on the door in the middle of the night. It was raining," she tells Newsweek in a call from California. "I opened the door and he said, 'You have to come with me.'"
Read more: Why an American prisoner in Bali decided to escape from jail
Her son had just escaped from the overcrowded and understaffed jail, cutting through bars on the prison's roof, prison officials would later tell local media, and climbing over the building's 20-foot-high wall with another American prisoner. While Beasley got away, his fellow escapee was caught soon after landing over the wall.
Describing that night, Rosalind says, "[Christian] explained he was fearful, he'd heard from other prisoners that friends or close relatives could be threatened with physical harm as a mean to obtaining information about the location of the escapee."
Still dazed from the abrupt wake up call, she wasn't sure what to do. "I just stood there. He grabbed my little sack and put my computer in it and said, 'You want to take some clothes?'—I just couldn't figure out what to do, what to take. I stuffed my purse belongings in that little backpack and put on a raincover," she said. "I don't think it could have been five minutes that we were there in the room."
Christian had grabbed the keys to her scooter and the two left. "What he told me he wanted to do was to find a cab and send me to the airport and asked me to take the first plane out of the country, anywhere," she said. She decided to take a flight to Bangkok since she'd visited the city before and knew her way around it.
After police recaptured Christian in the evening of December 15 on the island of Lombok, east of Bali, they told the press they thought he wanted to reach his mother in Thailand but, having no identification on him, he would have struggled to leave Indonesia.
By then, however, his mother was no longer in Thailand. Her family recommended she fly back to the U.S. and she boarded a plane the day after she arrived in Bangkok, arriving in San Francisco on December 13.
Still disoriented and jetlagged, wanting to avoid contact with him for fear of revealing his location, Rosalind searched the internet for news of her son. On Saturday, she found out an item reporting his recapture.
Among the items found in the scooter he rented, police said they found a Bible. "I did not know he had those things," Rosalind said. "I wasn't aware he escaped with anything, but he has a strong faith. Whether he brought the Bible or he obtained it after he escaped I don't know."
Christian is now awaiting his next trial hearing at a date yet to be scheduled, his lawyers tell Newsweek, adding he has not been brought back to the Kerobokan jail.