U.S. General Tells Marines They Need to Be Better Swimmers: 'Get Your Butt in the Pool'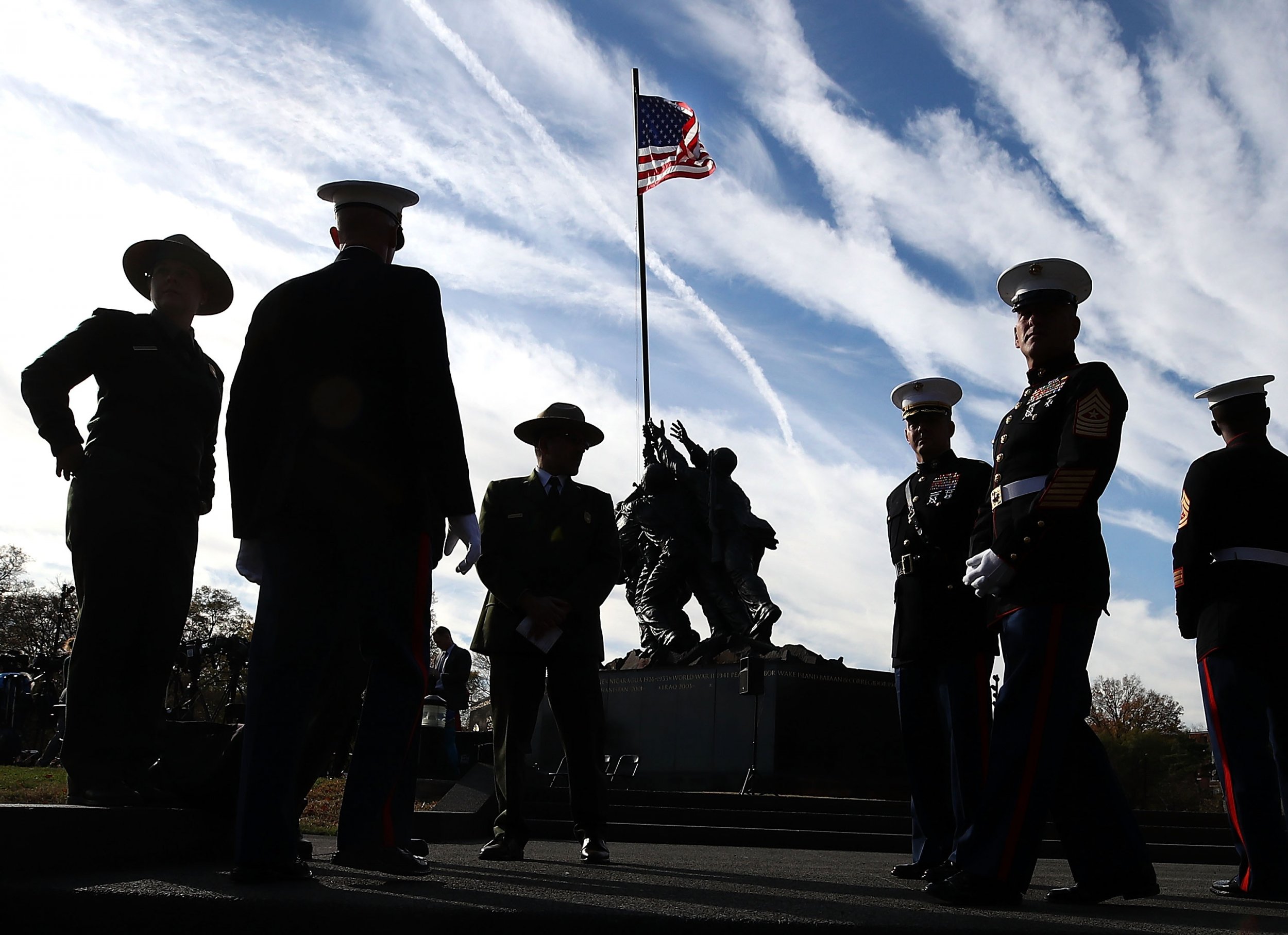 U.S. Marines could soon be required to take extra swimming and water survival lessons after a series of accidents that have cost the lives of several American soldiers at sea, armed forces news website Military.com reported Thursday.
Speaking to forces in the crisis response force for Africa at the Moron Air Base, in Spain, General Robert Neller revealed his desire to tighten swimming requirements, months after three marines lost their lives when their aircraft crashed off the coast of Australia.
Although Neller said that better swimming skills would be unlikely to save the three soldiers, he added that the incident was a reminder that U.S. Marines needed to be strong swimmers. Although swimming is an essential part of training to become a Marine, soldiers are not tested again—even years after enrolling.
Related: U.S. marines see Russia and North Korea, not Middle East as priorities​
"If there's a pool here and you're not a good swimmer, you've got to get your butt in the pool," Neller told marines. While he praised the water survival training recruits undergo, he said: "We never test again. So why don't we test?"
Now that looks like it might change. On Neller's direction, the Marine Corps has introduced mandatory annual refreshers as part the Battle Skills Test, which includes applying first aid, map reading and using a compass. Water survival refreshers could soon follow a similar structure.
Neller acknowledged that adding a regular swimming component to the busy regimen of all marines may be unpopular for some. "(But) it's either that or accept the fact that somebody might go into the water off a ship or off an airplane and they drown."
The way to stimulate troops to undergo refresher training, Neller said, is to make it a compulsory requirement for any personnel who have their heart set on being promoted in the future.
"If you add it to cutting score, it incentivizes it," Neller said referring to the grading system that determines a marine's eligibility for a promotion. "If you're not qualified for promotion unless you can swim, or you're more qualified if you're a better swimmer," could be what gets troops back in the water on a regular basis Neller argued.