The U.S. Marshals Service located 25 missing children in Ohio last month as part of "Operation Safety Net," a rescue effort coordinated in collaboration with local law enforcement and the National Center for Missing and Exploited Children (NCMEC).
Anne Murphy, the public affairs officer for the U.S. Marshals' Northern District of Ohio, told Newsweek that all of the 25 children who have been found thus far during the ongoing operation are teenagers between 13 and 18 years old.
"We have been working since August 6 to recover missing and endangered children and juveniles," Murphy said. While the agency's efforts over the last few weeks have focused on the Cleveland area, Murphy said some of the children were found in other parts of the state and even as far away as Miami, Florida.
"Just because kids go missing out of one city doesn't mean we don't find them in other cities," she said. "We've located kids in Akron, Mansfield, Euclid and as far away as Miami."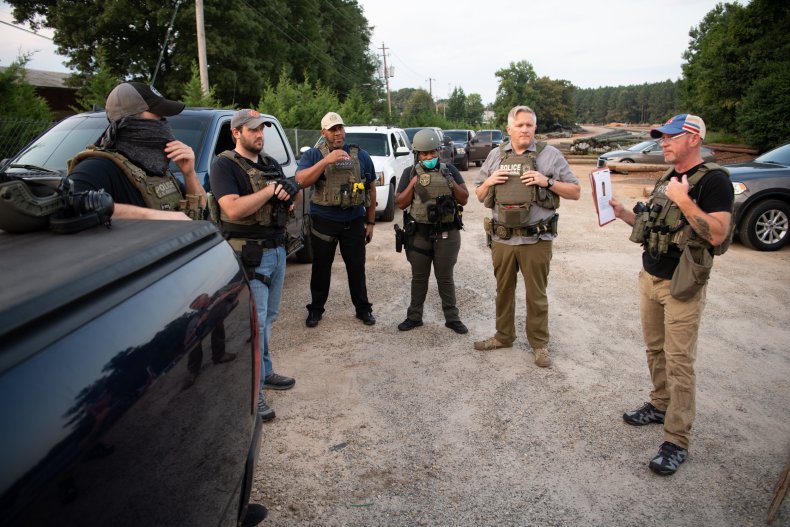 News of the missing children found in Ohio came just days after the U.S. Marshals announced that a separate operation resulted in the location of 39 missing children in Georgia. State and local law enforcement officials assisted the agency and the NCMEC with locating the missing children in Georgia, according to a U.S. Marshals news release.
Of those 39 children, 13 were found safe and 26 were rescued, the agency said in its release. Nine people were arrested during the agency's efforts in Georgia, which the U.S. Marshals said they dubbed "Operation Not Forgotten."
"The U.S. Marshals Service is fully committed to assisting federal, state, and local agencies with locating and recovering endangered missing children, in addition to their primary fugitive apprehension mission," U.S. Marshals Director Donald Washington said in the release. "The message to missing children and their families is that we will never stop looking for you."
Murphy said the U.S. Marshals' efforts will continue over the next few weeks in northern Ohio, where about 200 children are still missing. "We're going to continue to chip away at that number as best we can in the coming weeks," Murphy told Newsweek.
All children who are reported missing to local police are then reported to the Federal Bureau of Investigation's National Crime Information Center, according to the NCMEC. FBI records show that more than 421,000 children under the age of 18 were reported missing in 2019.
The U.S. Marshals said it helped find 295 children last year and has helped locate more than 1,800 children since its officers began working with the NCMEC 15 years ago to find missing children.
Newsweek reached out to the National Center for Missing and Exploited Children for comment but did not receive a response in time for publication.