U.S. Military Invests In New Weapon to Defeat Hypersonic Missiles As Russia Upgrades Its Arsenal
The United States has contracted a leading defense manufacturer to develop a new weapon capable of thwarting hypersonic missiles such as those Russia just added to its own growing arsenal of weapons it claims are too fast to be fought.
The Defense Advanced Research Projects Agency (DARPA) awarded aerospace and defense company Northrop Grumman a $13 million contract Tuesday for work on its Glide Breaker program. The program is described by DARPA as having begun in 2018 "to develop and demonstrate technologies to enable defense against hypersonic systems" and the Pentagon said the new contract would provide investment to acquire such capabilities.
"This contract provides for the research, development and demonstration of a technology that is critical for enabling an advanced interceptor capable of engaging maneuvering hypersonic threats in the upper atmosphere," the Defense Department said in a statement.
The U.S. has raced to build both hypersonic offense and defense as Russia and China have deployed missiles they boasted could travel more than five times the speed of sound. Meanwhile, Moscow's defense systems reportedly gained a new hypersonic asset.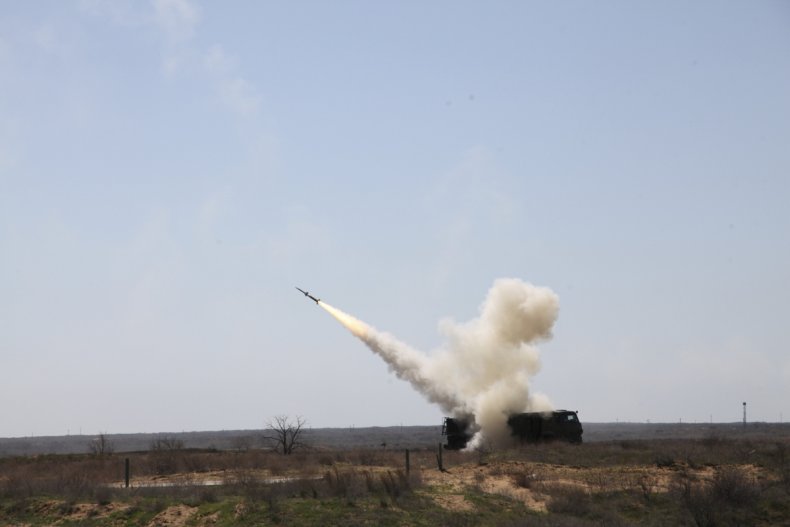 Valery Slugin, the chief designer for air defense systems at state-run high-tech holding conglomerate Rostec's Shipunov Design Bureau of Instrument-Making, told the official Tass Russian News Agency on Wednesday that the Pantsir-S surface-to-air missile and gun system has received a new hypersonic upgrade.
"There are two missiles that fight the entire range of targets. One is standard while the other has been developed recently and is hypersonic: it can develop a speed of Mach 5 and more," Slugin said. "Besides, there is no need to load a large amount of explosives into the missile's warhead for the fragments' dispersal: the higher the impact speed, the greater the fragments' efficiency."
The mobile, medium-range Pantsir, known to the U.S.-led NATO Western military as "SA-22 Greyhound," is designed to take out both missiles and aircraft. The platform has been deployed at home and abroad, including in warzones like Syria, where Slugin said it "proved to be effective" when engaging moving jihadi targets.
Slugin said that, in addition to battling a range of rocket and mortar systems, the Pantsir could also be used to defend against both cruise and ballistic missiles as well as hypersonic weapons. He said that the Pantsir potentially also had anti-ship capabilities and may at some point be equipped with smaller missiles to battle mini-drones.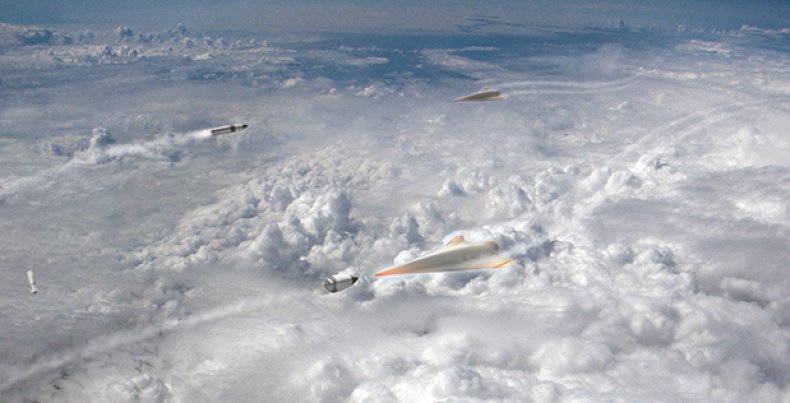 Russia has already deployed two hypersonic weapons: the air-launched Kh-47M2 Kinzhal ballistic missile and the Avangard complex, a boost-glide vehicle said capable of traveling around the world at up to 27 times the speed of sound. At least one more, the 3M22 Tsirkon sea-launched cruise missile, is currently in development. All three systems can be fitted with nuclear weapons.
Russian President Vladimir Putin has been touting these weapons at his annual State of the Nation addresses since 2017, arguing they came in response to the U.S. backing out of arms control treaties and developing a global missile shield. He called his military's progress historic at his latest parliamentary address two weeks ago.
"For the first time in the history of nuclear missile weapons, including the Soviet period and modern times, we are not catching up with anyone, but, on the contrary, other leading states have yet to create the weapons that Russia already possesses," Putin said.
President Donald Trump said earlier this month that "many hypersonic missiles" were under construction in the U.S. A Pentagon spokesperson told Newsweek in November that the decision by Washington's rivals to weaponize hypersonic technology "has created a warfighting asymmetry that we must address" and, less than a month later, the Pentagon awarded Lockheed Martin a nearly $1 billion contract to develop a hypersonic air-to-surface missile called the AGM-183A Air-Launched Rapid Response Weapon.