U.S. Military Gets Mysterious and False Text Message to Evacuate Korean Peninsula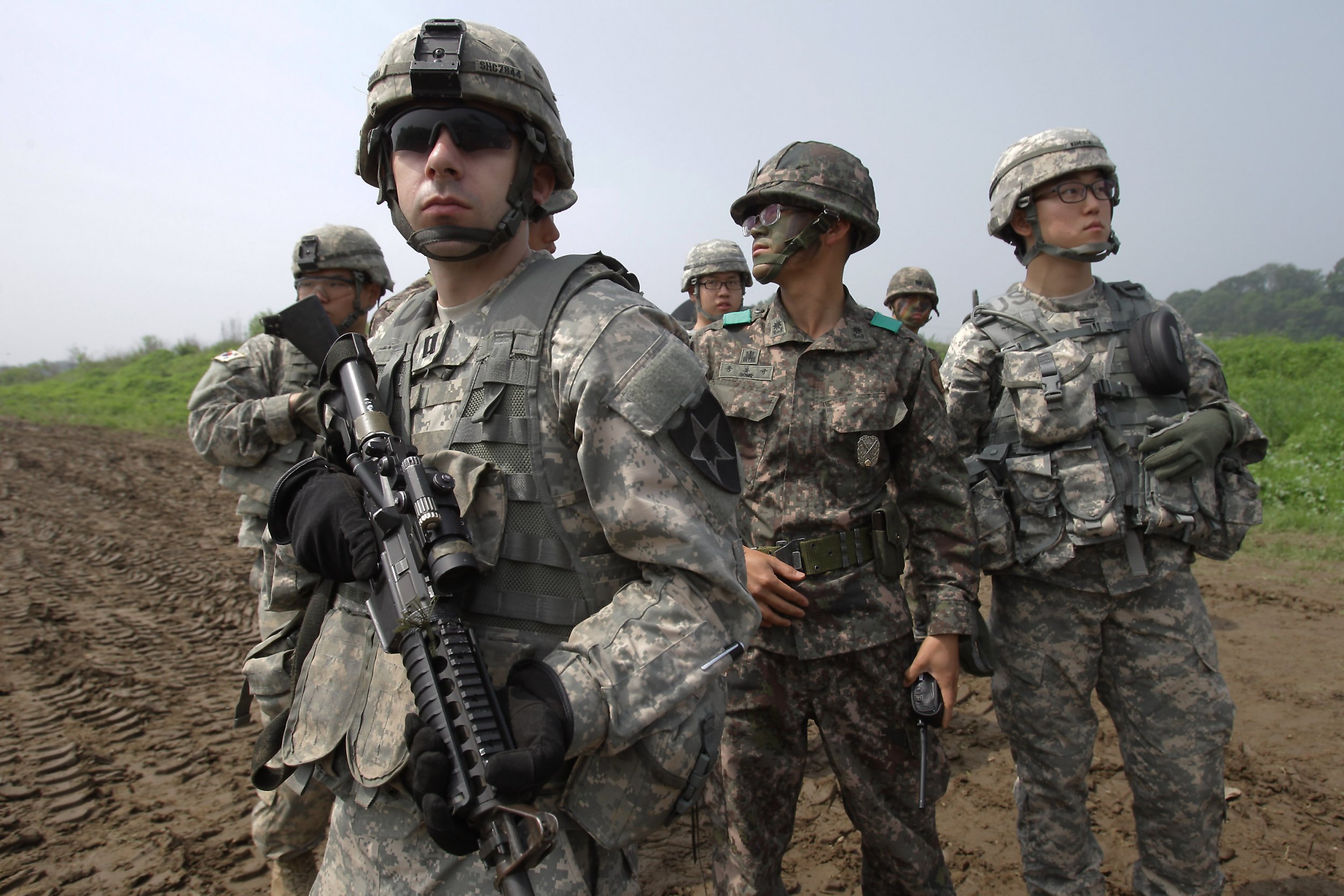 Did the U.S. military just get attacked with fake news in East Asia?
Some U.S. troops and their family members in South Korea received a false order to evacuate the Korean Peninsula via text message and Facebook, according to U.S. Forces Korea.
The hoax was quickly revealed, and the military made it clear it "did NOT issue this message" in a post to its Facebook page.
"Anyone receiving this false message should not click any links or open any attachments included in the correspondence," the post stated.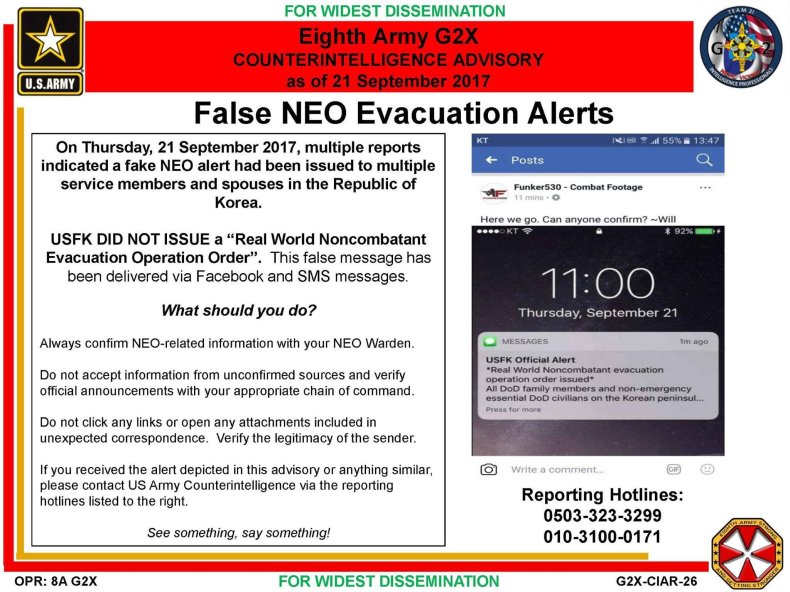 "A handful of servicemembers and families" received the messages, U.S. Forces Korea spokesman Colonel Chad Carroll told Stars and Stripes.
"We have no accurate way to know how many people received it," said Carroll. "Incidents were 'self-reported,' and many people claimed the message disappeared as soon as they unlocked their phone."
Carroll added that the "good news" is there were no reports of anyone acting on the messages and departing South Korea. Roughly 28,500 U.S. troops are stationed on the Korean Peninsula. If a real evacuation order were issued, it would go through the U.S. embassy in Seoul, according to the military.
Those who have received the message are urged to reach out to the Army counterintelligence unit.
Cyber personnel are conducting an ongoing investigation into the source of the fake evacation, and it's not yet clear who's responsible. But the false order comes amid heightened tensions with North Korea over its nuclear program, which has led to an ongoing war of words between President Donald Trump and North Korean leader Kim Jong-un.
During his first address to the United Nations earlier this week, Trump threatened to "totally destroy" North Korea if the U.S. was forced to defend itself or its allies. Kim Jong-un responded by referring to Trump as "mentally deranged" and a "dotard," adding he will have to "tame" the U.S. president with "fire."