Kim Jong Un Says Trump Is 'Mentally Deranged' and Needs To Be Tamed With 'Fire'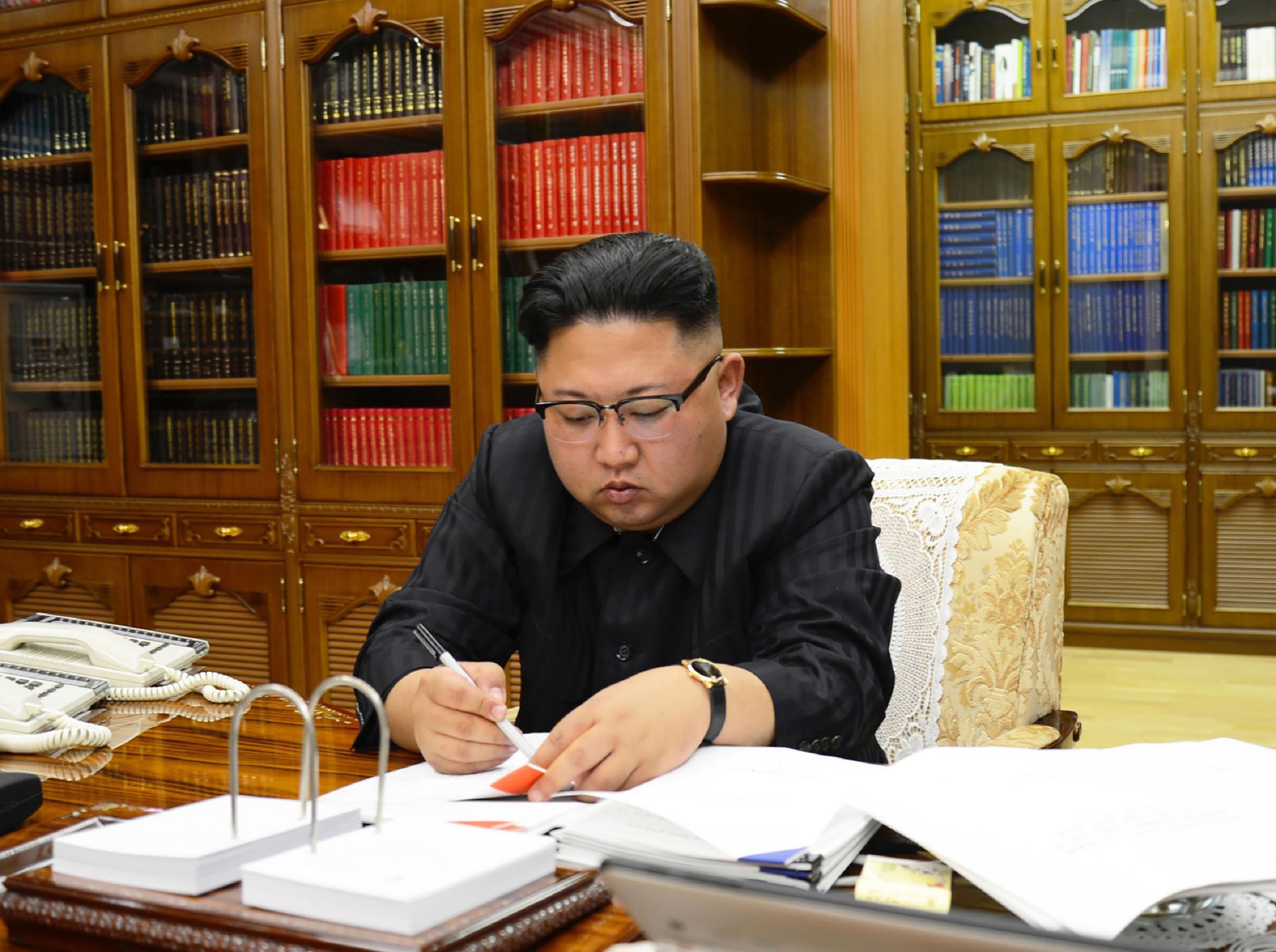 The seemingly neverending war of words between U.S. and North Korean leaders has escalated yet again. Kim Jong Un referred to President Donald Trump as "mentally deranged" and a "dotard" in a statement on Thursday, adding that he will "tame" the U.S. president with "fire" over the threats Trump made toward North Korea in his U.N. address.
For those unfamiliar with the word "dotard," it's defined as a person in his or her "dotage," which means "a state or period of senile decay marked by a decline of mental poise and alertness." The first known usage of "dotard" was in the 14th century.
Kim Jong Un, whom the president refers to as "Rocket Man," accused Trump of "arousing worldwide concern" for saying he would "totally destroy" North Korea if the U.S. was forced to defend itself or its allies during his first address to the United Nations.
"It is time for North Korea to realize that the denuclearization is its only acceptable future," Trump added. "It is time for all nations to work together to isolate the Kim regime until it ceases its hostile behavior."
North Korea and the U.S. have been enemies for decades, but tensions have been particularly high over the past several months amid a series of missile tests from the reclusive nation as it seeks to develop a nuclear weapon capable of reaching the mainland U.S.
Through the U.N., the Trump administration has attempted to pressure North Korea to end its nuclear program via economic sanctions, but has also said military options are "on the table" if diplomatic means fail. At one point, the president threatened North Korea with "fire and fury."
"After taking office Trump has rendered the world restless through threats and blackmail against all countries in the world. He is unfit to hold the prerogative of [the] supreme command of a country, and he is surely a rogue and a gangster fond of playing with fire, rather than a politician," Kim said in his Thursday statement.
A recent poll showed a majority of Americans would support military action against North Korea if the U.S. is not able to achieve its goals via peaceful means.