The House approved an additional $40 billion in aid for Ukraine on Tuesday, aimed at boosting the military capacity of Ukrainian troops fighting off Russia's invasion before previous defense aid runs out in the coming weeks.
It's unclear whether the bill will pass through the Senate, as it is opposed by some Republicans. But if it does pass, Ukraine would receive $6 billion for weapons, training, intelligence and security support, and $8.7 billion to restock military equipment sent by the U.S., according to Reuters and the New York Times. European Command operations would receive $3.9 billion while $4.4 billion would support Ukraine's food supply and $900 million would help Ukrainian refugees with housing and support services.
The bill would also exceptionally allow President Biden to authorize the transfer of equipment and services to Ukraine worth a total of $11 billion without having to seek the support of Congress.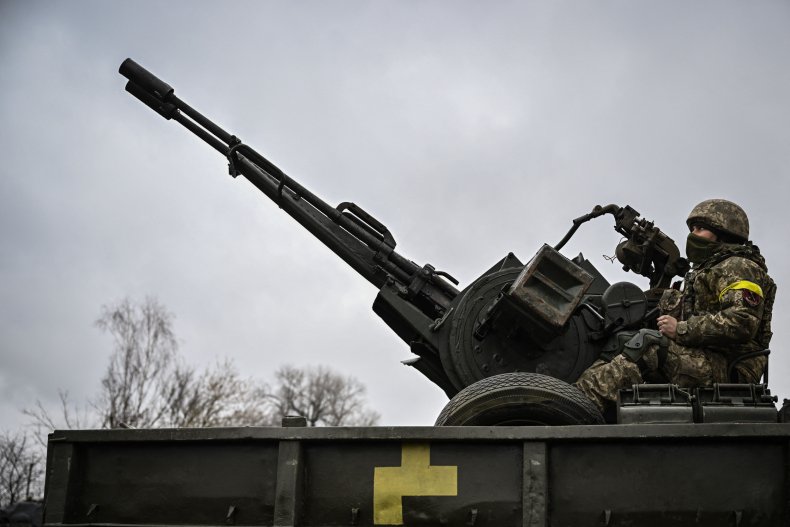 Since the beginning of the war on February 24, Washington has pledged about $53 billion in aid to Kyiv, with $3.8 billion worth of armaments alone.
From anti-tank missiles to heavy artillery, here's a full list of all military equipment provided by the U.S. to Ukraine since the beginning of the conflict, as per a rundown distributed by the Pentagon.
Drones
More than 700 'Switchblade' drones have been included in a series of security packages the U.S. has approved since the beginning of the war. The single-use tactical unmanned aerial systems are able to strike smaller targets as well as tanks and big armored vehicles from a distance of 25 miles.
The Switchblade drones are extremely portable and easy to program.
The U.S. has also sent Ukraine 121 "Phoenix Ghost" drones, tactical unmanned aerial systems that Pentagon spokesperson John Kirby said were "rapidly developed by the Air Force, in response, specifically to Ukrainian requirements."
U.S. troops are set to train Ukrainian armed forces on how to use the drones, Kirby said.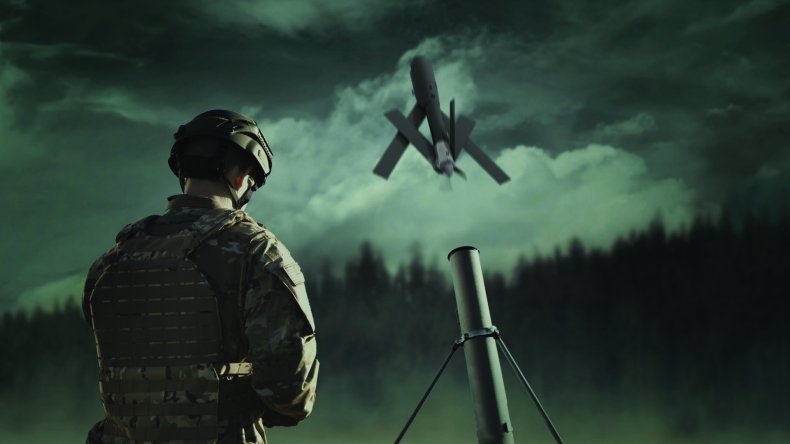 Missiles, Anti-Armor Systems and Radar
To date, the U.S. has provided over 5,500 Javelins to Ukraine, a type of portable, anti-tank guided missile that can be held by troops or carried on top of an armored vehicle. Javelins are some of the most expensive equipment the U.S. has sent to Ukraine, and the weapons have gained a reputation during the conflict as one of the most effective weapons at supporting the Ukrainian counterattack against Russian troops.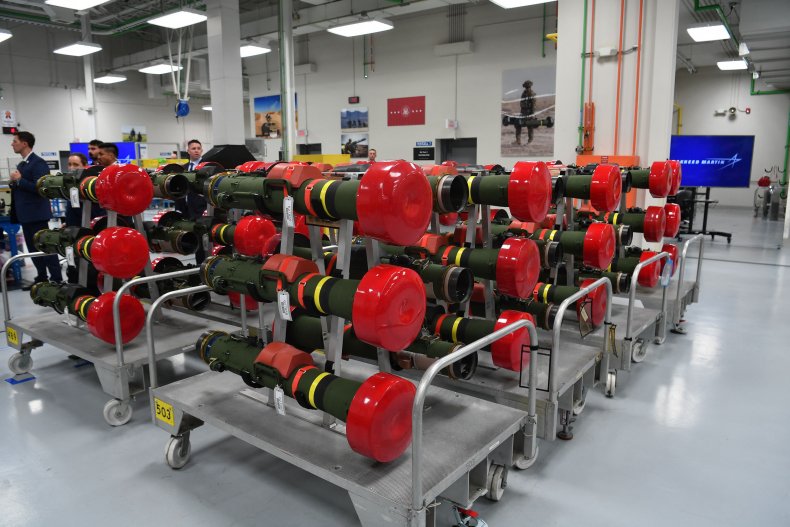 The U.S. has also sent Kyiv over 1,400 Stingers, an anti-aircraft missile system, and an unspecified number of laser-guided rocket systems and Puma unmanned aerial systems. These have been accompanied by 17,000 counter-artillery radars, four counter-mortar radars and two air surveillance radars.
Heavy Artillery
The U.S. has provided Kyiv with 90 155mm howitzer artillery systems, which Ukrainian troops will have to be trained to operate, according to the Pentagon. Beside the howitzers, Washington has sent over 200,000 155mm artillery rounds.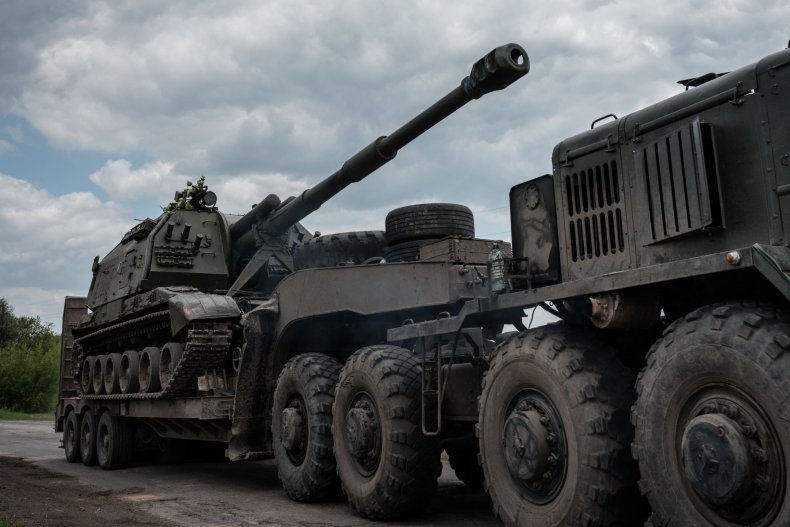 Armored vehicles
To tow the howitzers, the U.S. has sent 72 tactical vehicles, together with 100 armored high-mobility multipurpose vehicles and 200 M113 armored personnel carriers.
Aircraft
Washington has agreed to send 16 Mi-17 transport helicopters to Kyiv. These can be armed with cannons and rockets.
Guns and ammunition
The U.S. has sent Kyiv over 7,000 small arms, including thousands of rifles and pistols and hundreds of machine guns and shotguns.
Ukraine has also received over 50 million rounds of ammunition, as well as C-4 explosive and demolition equipment and M18A1 Claymore anti-personnel munitions.
Coastal Defense Vessels
The Pentagon said the U.S. has sent an unspecified number of Unmanned Coastal Defense Vessels to Ukraine.
Protective And Support Equipment
To date, the U.S. has sent Kyiv some 75,000 sets of body armor and helmets; an unspecified quantity of explosive ordnance disposal protective gear; chemical, biological, radiological, nuclear protective equipment; medical supplies and first aid kits; electronic jamming equipment; tactical secure communication systems; night vision devices, thermal imagery systems, optics and laser rangefinders; commercial satellite imagery services; plus field equipment and spare parts.