U.S. Military in Japan Banned From Drinking Alcohol, Can't Leave Base After Deadly Crash Angers Locals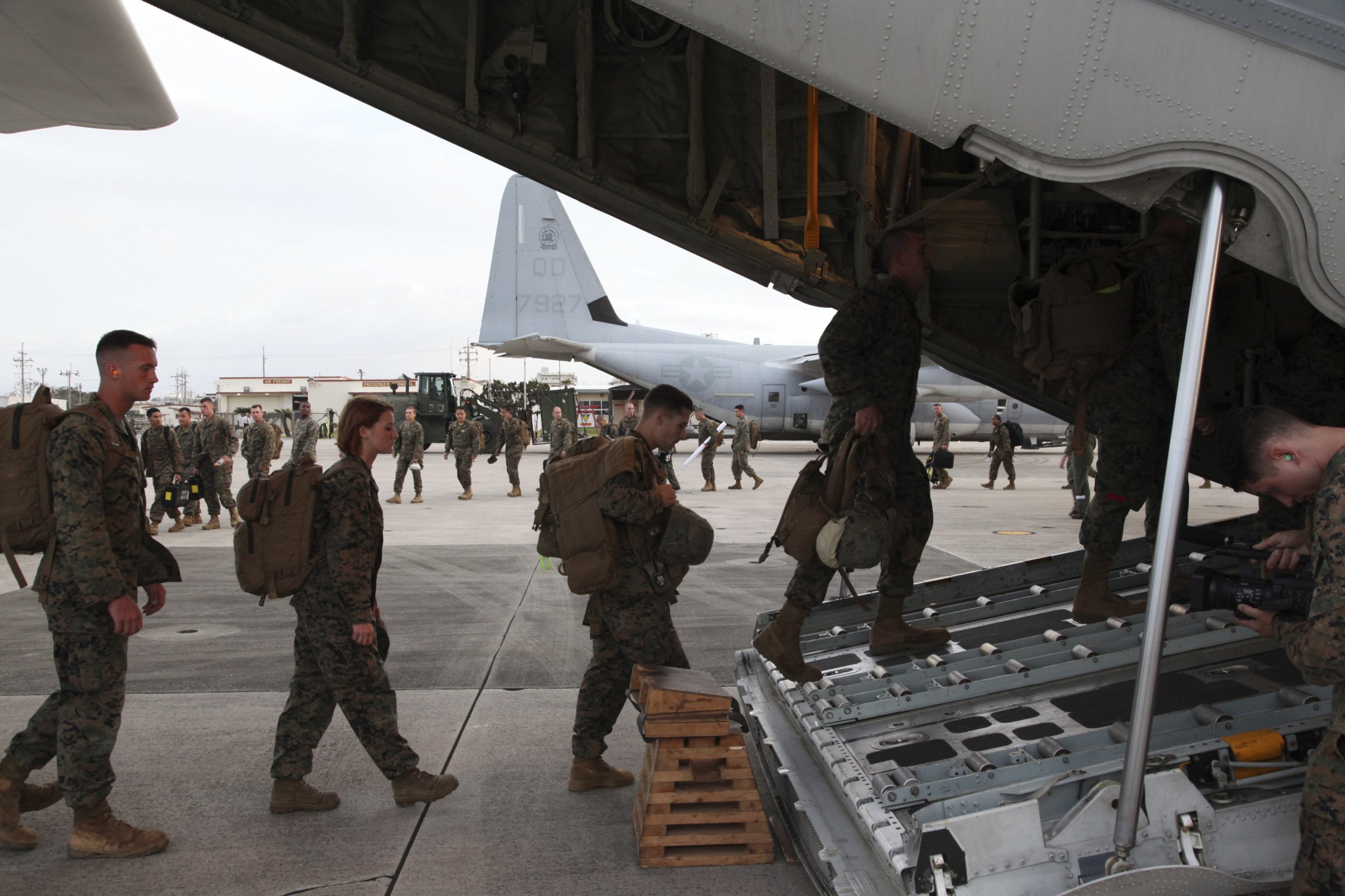 The U.S. military has ordered its troops stationed in Japan to remain on their bases and to forgo drinking alcohol in response to a deadly crash reportedly caused by a drunk-driving Marine.
Okinawa resident Hidemasa Taira, 61, was killed Sunday in the prefectural capital of Naha when his minitruck was struck by a military vehicle driven by Marine Nicholas James-McLean, 21, whose blood alcohol content was found to be more than three times the legal limit. Taira reportedly survived the initial crash, but later succumbed to his injuries in a hospital, leading to an even harsher backlash against U.S. forces, whose presence in the country has already come under criticism from disgruntled locals.
Related: North Korea crisis: Japan is growing its military for the first time since World War II because of Kim Jong Un
"The Defense and Foreign Ministries have lodged a stern representation to the U.S. forces in Japan and the U.S. embassy in Japan, asking for the enforcement of discipline, prevention of recurrence and sincere response to the bereaved," Japanese Chief Cabinet Secretary Yoshihide Suga said Monday during a news conference, according to Reuters.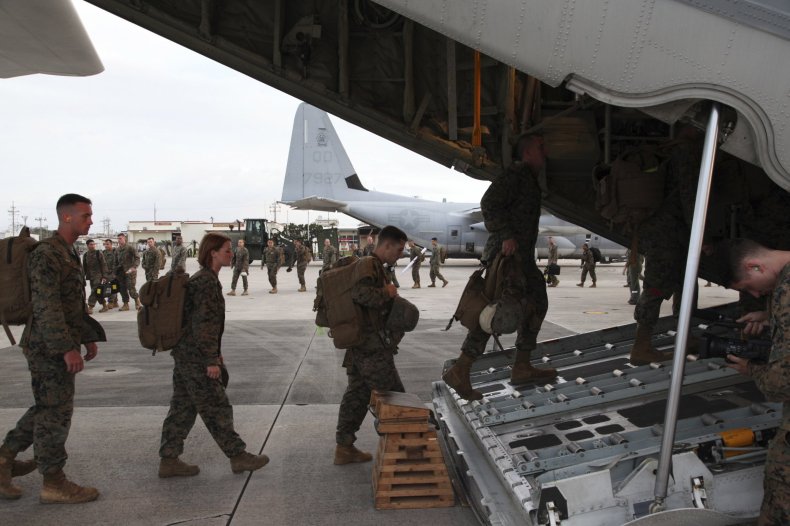 Okinawa Prefecture Governor Takeshi Onaga submitted a formal letter of protest to Lieutenant General Lawrence Nicholson, who said he offered his "deepest regret and sincere condolences to the family and friends of the Okinawan man who died as a result of this accident," according to a report in The Japan Times. Meanwhile, U.S. Forces, Japan offered its own statement, which included several harsh restrictions on its personnel.
"Effectively immediately, U.S. service members on Okinawa are restricted to base and to their residences. Until further notice, alcohol consumption is prohibited. This includes in residences and public locations such as bars and clubs and hotels," U.S. Forces, Japan wrote.
"Additionally, U.S. service members on mainland Japan are prohibited from purchasing or consuming alcohol, on or off base," it said.
The statement said the new measures came in response to Sunday's crash, in which "alcohol may have been a factor." It also added that "when our service members fail to live up to the high standards we set for them, it damages the bonds between bases and local communities and make it harder for us to accomplish our mission" to be "good neighbors," something both Japanese authorities and citizens have increasingly called into question.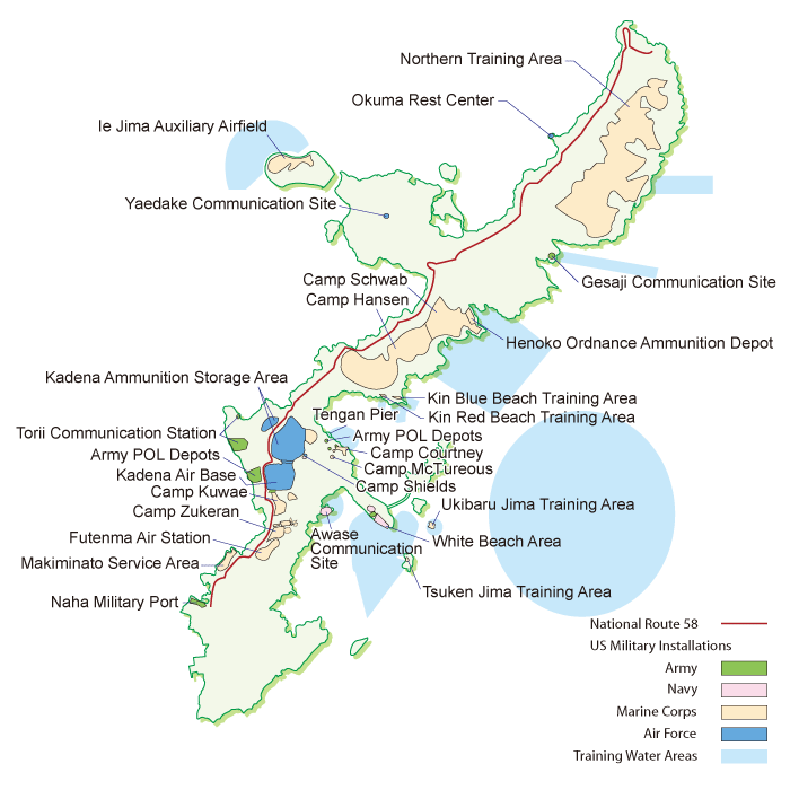 Onaga, who appeared stern-faced Monday as he handed his protest letter to a bowing Nicholson, has long been opposed to U.S. military presence in his prefecture. On the 45th anniversary of the return of Okinawa to Japan following nearly seven years of U.S. military occupation, Onaga said in May that the U.S. base was the "biggest impediment to development" on the island, according to China's official Xinhua News Agency,
As recently as Thursday, Onaga reiterated his opposition to U.S. presence over a completely different case involving a former Marine and civilian arrested last year for raping and murdering a Japanese woman on a road in the central Okinawan city of Uruma. Also last year, the Navy banned alcohol and restricted movement for sailors after an officer was arrested on suspicion of driving with a blood alcohol content of six times the legal limit.
"The same thing happens again and again. I am lost for words," Onaga told reporters Monday after receiving Nicholson and other U.S. officials, according to Japan's Kyodo News.
"We don't think you are the 'good neighbors,'" he added.