After Drunken-Driving Arrest, U.S. Navy Bans Alcohol for Troops in Japan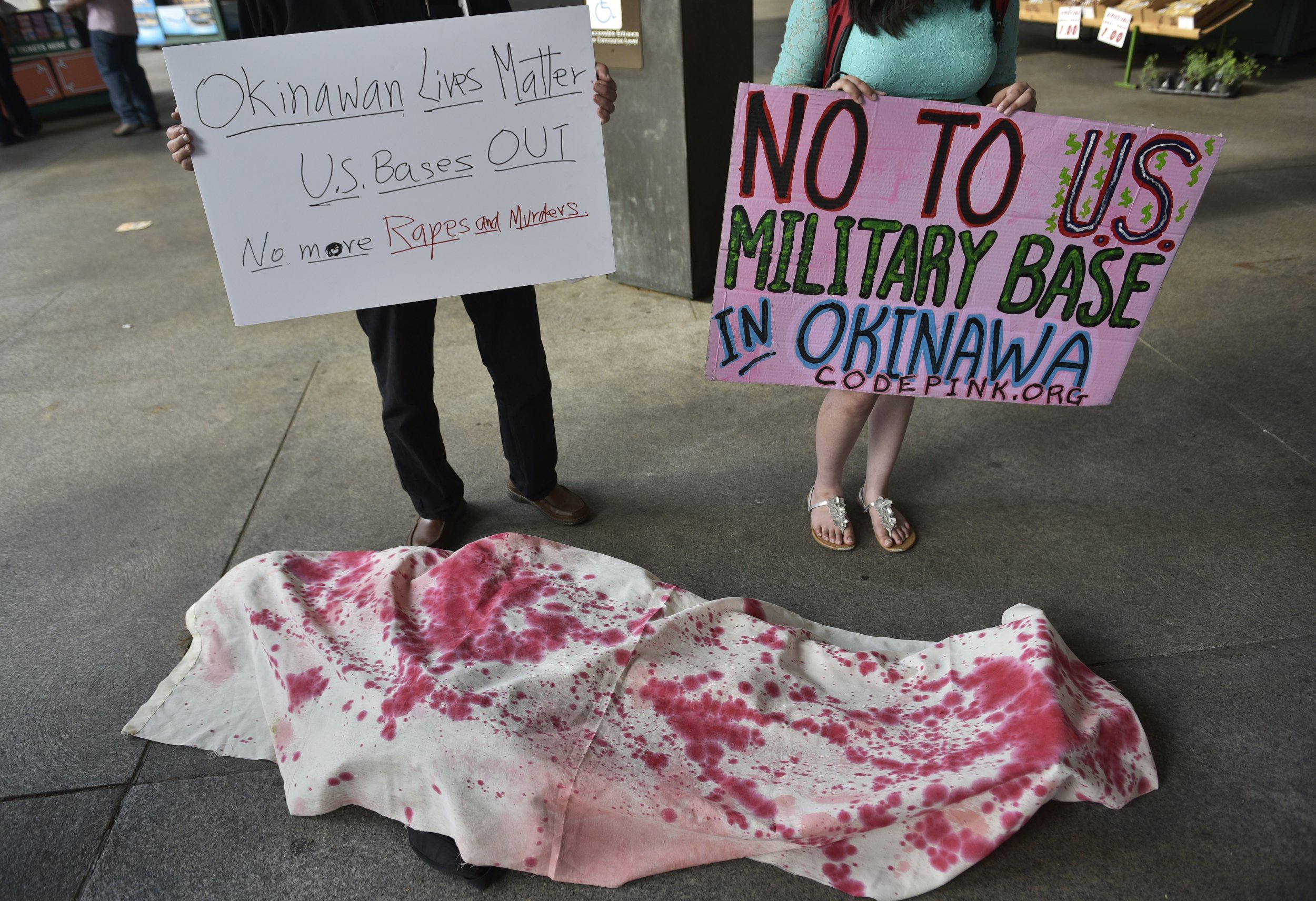 The U.S. Navy has banned its sailors in Japan from drinking alcohol after an officer was arrested on suspicion of drunken driving.
Petty Officer Aimee Mejia, 21, was arrested by police in the southern Japanese island of Okinawa after an accident involving three cars. Mejia was driving in the wrong direction on Saturday and collided with the two other cars, leaving one person with a fractured breastbone. Police said that Mejia's alcohol levels were about six times the legal limit, Japan's NHK network reported.
Some 50,000 U.S. military personnel are based in Japan, with more than half based in Okinawa. The deployment has been the center of recent controversy after a U.S. military worker was arrested in May on suspicion of dumping the body of a 20-year-old Japanese woman who had been missing since April. The worker admitted to dumping the body and the U.S. military announced a 30-day period of mourning at its Okinawa bases on May 28.
The Navy's order means that personnel will not be allowed to consume alcohol on or off base and cannot leave the grounds of their bases, except for commuting and "official actions" such as picking up children and going grocery shopping. The liberty curtailment will remain until face-to-face training has been carried out with all personnel and the alcohol ban until commanders believe their sailors "understand the impact of responsible behavior," according to a statement issued by the Navy on Sunday.
"These measures are not taken lightly," said Rear Admiral Matthew Carter, Commander of Naval Forces Japan. "For decades, we have enjoyed a strong relationship with the people of Japan. It is imperative that each sailor understands how our actions affect that relationship, and the U.S.-Japan alliance as a whole."
U.S. President Barack Obama apologized for the suspected role played by a U.S. citizen in the alleged body dump and murder. A U.S. serviceman was also arrested on suspicion of raping a woman in Okinawa in March.