U.S. Military Practices Strikes on North Korean Nuclear Sites in Biggest-Ever Joint Air Drill With South Korea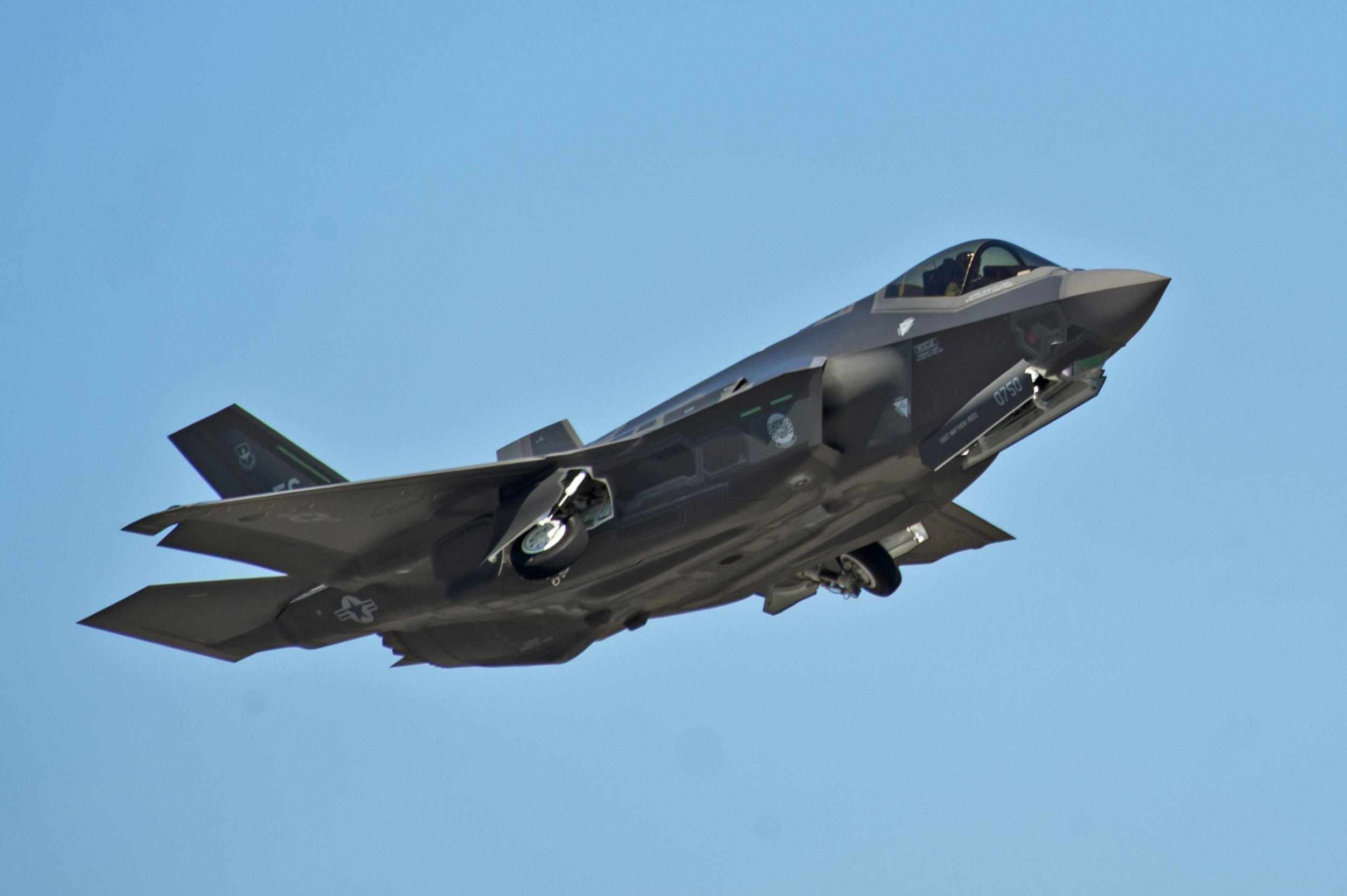 The United States and South Korean air forces began their biggest-ever joint drill Monday, carrying out simulated strikes using 230 aircraft over South Korea.
The New York Times reported the drills would include some of the military's most sophisticated and powerful aircraft such as B1-B lancer bombers and stealth F-35 Lightning II fighters and F-22 Raptors. It is South Korea's largest deployment of stealth-fighter warplanes ever.
Related: North Korean Missile Hwasong-15 Could Carry Multiple Warheads to Strike U.S. Mainland
The huge drills came less than a week after Pyongyang announced it had tested another intercontinental ballistic missile (ICBM) last Wednesday. It was the largest and most powerful launched by the rogue state.
The Hwasong-15 flew farther than any of its predecessors. In addition to seeming capable of reaching parts of the continental United States, it also appeared to have been designed to carry multiple warheads.
Agence France Presse said an unprecedented number of aircraft and tens of thousands of troops would be involved in the annual Vigilant Ace exercise drill.
Pyongyang vehemently criticized the U.S. and its southern neighbor for the drills, saying President Donald Trump's administration was "begging for nuclear war." North Korea's state news outlets reported that the country would "seriously consider" measures against the drill, adding the U.S. would "pay dearly for their provocations."
As tensions rose over the threat of nuclear war in the Korean peninsula, Republican Senator for South Carolina Lindsey Graham urged the Pentagon to move the families and dependents of the 28,000 U.S. troops out of South Korea.
"It's crazy to send spouses and children to South Korea, given the provocation of North Korea," Graham said.
The five days of drills will reportedly consist of wartime scenarios including preparing for an attack on North Korean nuclear and missile targets.
The ballistic missile launched last week dashed hopes that tensions were dissipating; the last one was launched two months ago. Trump's national security adviser H.R. McMaster said Sunday that the chances of war with Kim Jong Un's regime were "increasing every day."
"Every time [Kim] conducts a missile launch and nuclear test, he gets better," McMaster said at the Reagan National Defense Forum in Simi Valley, California. "And whether it's a success or a failure isn't as important as understanding that over the years he's been learning from failures, improving and thereby increasing his threat to all of us."