U.S. Military Is Building Smarter Robots and Thinks Insects Might Be Key to New Artificial Intelligence
The Pentagon's research wing is investigating how certain insects could provide a key to developing new technologies related to artificial intelligence.
The U.S. military has long experimented with new AI applications, from missile systems to swarms of drones, but the latest focus may be about understanding how the complexities of nature could shape strategies in this field. In a research opportunity posted last week, the Defense Advanced Research Projects Agency (DARPA) said it was "inviting submissions of innovative basic research concepts exploring new computational frameworks and strategies drawn from the impressive computational capabilities of very small flying insects."
"Nature has forced on these small insects' drastic miniaturization and energy efficiency, some having only a few hundred neurons in a compact form-factor, while maintaining basic functionality," the document read.
"Furthermore, these organisms are possibly able to display increased subjectivity of experience, which extends simple look-up table responses to potentially AI-relevant problem solving," it added. "This research could lead to capability of inference, prediction, generalization and abstraction of problems in systematic or entirely new ways in order to find solutions to compelling problems."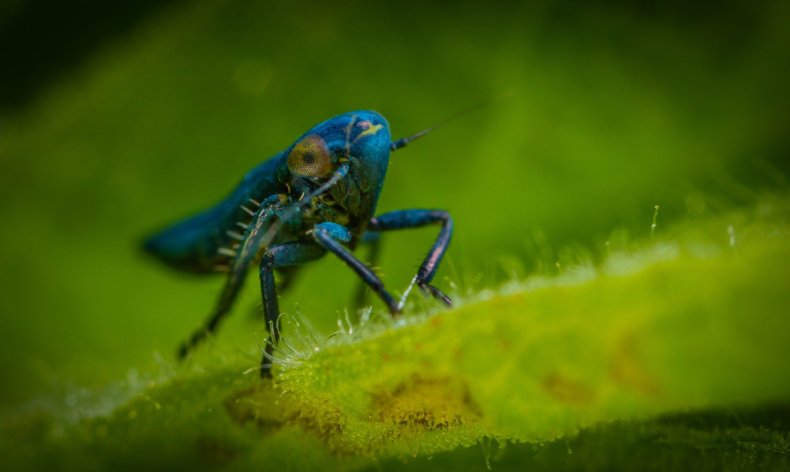 In a tweet posted Tuesday, DARPA said the "Micro-Brain" project was designed to figure out whether "understanding highly integrated sensory and nervous systems in miniature insects help us develop smaller, lighter, more power-efficient #AI systems."
The proposal, which will accept submissions until February 4, included a $1 million offer to a successful bidder capable of mapping out the insect's brain and its decision-making functions as part of the Artificial Intelligence Exploration program, which DARPA spokesperson Eric Butterbaugh told Air Force Magazine "constitutes a series of high-risk, high-payoff projects where researchers will work to establish the feasibility of new AI concepts within 18 months of award."
"Leveraging streamlined contracting procedures and funding mechanisms will enable these efforts to move from proposal to project kickoff within three months of an opportunity announcement," he added.
The Artificial Intelligence Exploration program was established in June and represents the Pentagon's latest foray into AI, an area of research that has stirred controversy. In September, both the United States and Russia blocked a United Nations measure that would discuss the legality of weapons systems utilizing artificial intelligence without the need for a human operator.
Investing in AI research was an element of Trump's "America first" National Security Strategy issued in December 2017. The document said that "the United States will prioritize emerging technologies critical to economic growth and security, such as data science, encryption, autonomous technologies, gene editing, new materials, nanotechnology, advanced computing technologies, and artificial intelligence"—noting that "From self-driving cars to autonomous weapons, the field of artificial intelligence, in particular, is progressing rapidly."
The National Defense Strategy, issued a month later, said that the Pentagon "will invest broadly in military application of autonomy, artificial intelligence, and machine learning, including rapid application of commercial breakthroughs, to gain competitive military advantages."
Some experts, such as the late Stephen Hawking, warned that the unregulated development of AI could bring about the end of the world as we know it, while others such as entrepreneur Elon Musk have more readily embraced the emerging technology.