U.S. Military to Test New Laser Weapon on 25,000-tonne Amphibious Assault Warship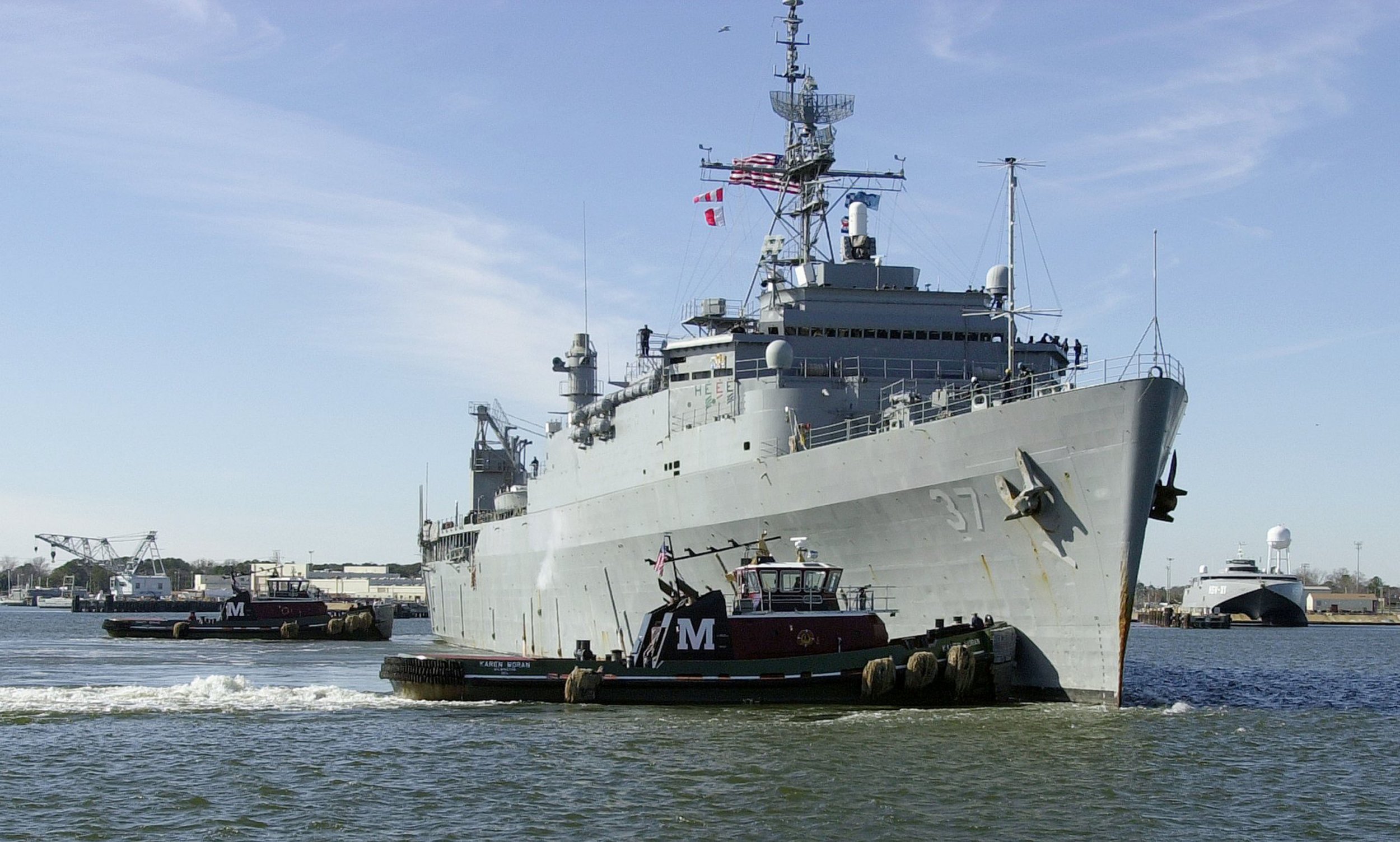 The newly built 25,000-tonne U.S. amphibious warship Portland could test out new laser weapon technology as early as this fall, the service's program manager said this week.
The new vessel is headed for California, where the navy will hold its commissioning ceremony in the spring, honoring its entry into the service. In the meantime, it is also tapped to a host the next-generation upgrade from the U.S. military's Laser Weapon System (LaWS), which has been tested in the Middle East aboard the U.S.S. Ponce, programme manager Captain Brian Metcalfe said.
The existing laser weapon is a $40 million system that moves faster than an Intercontinental Ballistic Missile (ICBM) and has demonstrated the ability to take down an incoming drone, undeterred by wind and without making any noise.
Related: The new U.S. combat ship was meant to be heading for Florida but it is now stuck in Canadian ice
Although the navy has no permanent plans to mount a new laser on other assault ships in the amphibious fleet, Metcalfe told Defense News that Portland crew could test and host the new weapon indefinitely.
"My guess is if this works and they like it, it's going to be there for a while," he said during a Surface Navy Association symposium, attended by experts and industry reporters. "The ship is going to go use the thing, and then we'll start talking about how do we make this part of the ship's total system."
He did not give the specifications for the new laser weapon, saying his role focussed on ship's, not the laser's development.
Like its predecessor LaWS, the new weapon will be a "bolt-on" addition to the ship's arsenal and as such will not be fully integrated into Portland's other systems, the U.S. Naval Institute reported, citing Metcalfe.
"Just like Ponce, it's kind of a bolt-on – it's not going to be integrated into the warfare system, it won't be providing tracking data or classification data. It's a technology demonstrator, is what it is."
The Portland itself is finished, Metcalfe noted. The testing will not be checking the ship's general capabilities but rather the potency and workings of the new laser. For now, engineers will have to repurpose existing parts of the ship's design.
"It's going to fit into what was originally the [Vertical Launching System] reservation on the ship," he said at the symposium. "So they've got what I will call power modules that control the laser that will just fit in those open and reserve weight spaces, and then the laser itself gets just bolted on to the deck."
Portland will be commissioned with fanfare in April, after it arrives in San Diego. There is no exact date given for the laser tests.