The U.S. Navy's Brand-New Battleship Little Rock Is Stuck In Ice in Canada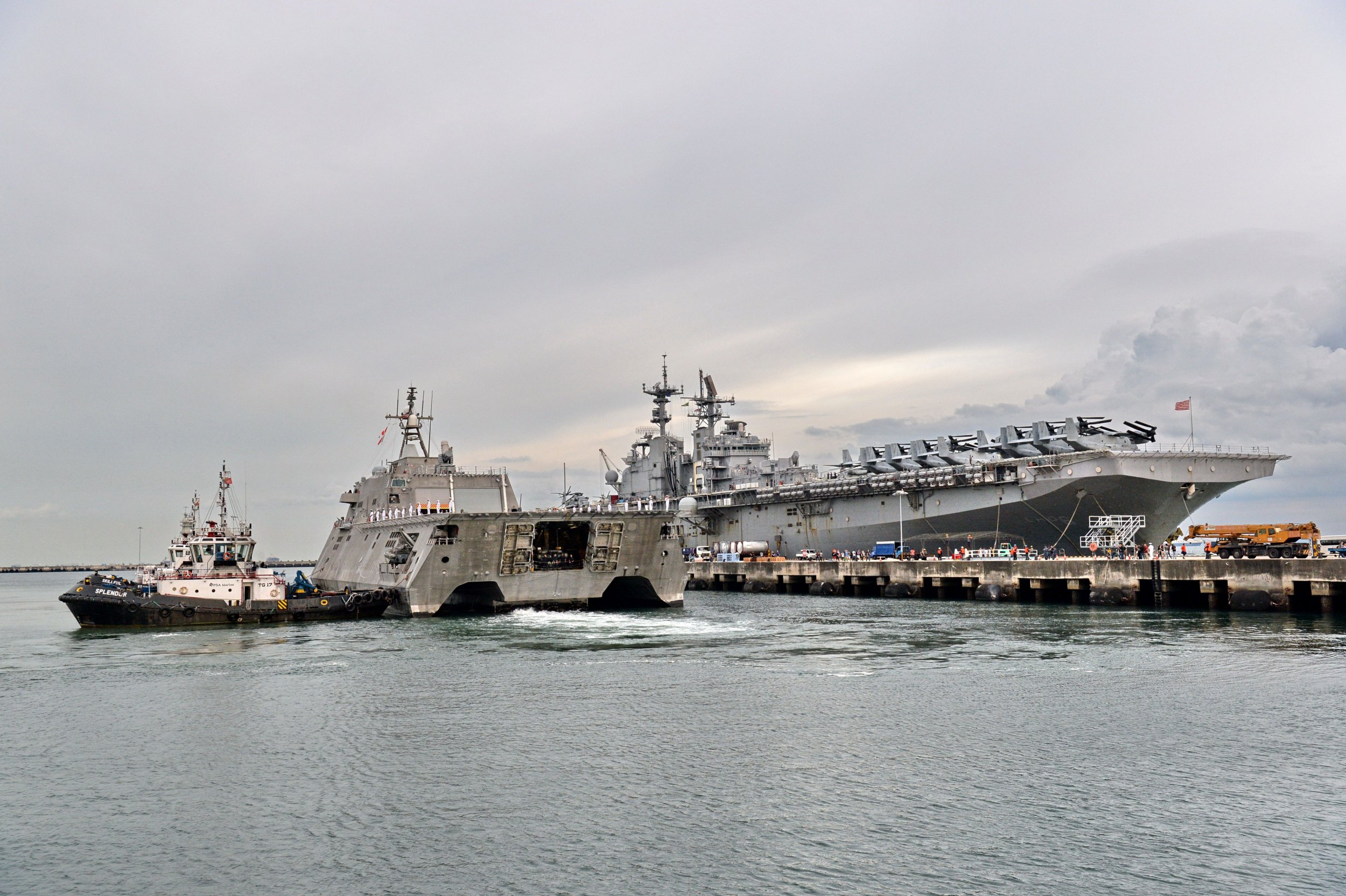 The crew of the U.S.S. Little Rock have an indefinite wait until they are back on track to sail for Florida, after the Navy's newest combat ship got stuck fast in ice in Canada.
Little Rock joined navy ranks last month at a commissioning ceremony at Canalside in Buffalo, New York, attended by over 8,000 people. The brand-new vessel planned to sail via Lake Erie—a body of water shared by the U.S. and Canada—to its permanent home in Mayport, Florida.
But Mother Nature had other plans.
Related: Worried about sea deaths, top U.S. general tells marines to get their "butts in the pool"
Little Rock was initially delayed by three days because of the extreme weather to batter the U.S. in recent weeks, according to local news outlet The Buffalo News. Photos posted on Little Rock's Facebook page show the vessel swaying on ice-covered waters.
It was able to make a little progress towards Lake Ontario, before reaching Montreal before the new year. But it has scarcely moved since.
"Icy conditions delayed the ship's departure due to a limited number of tugs," Courtney Hillson, public affairs officer for Naval Surface Force Atlantic told the Navy Times.
The vessel has undergone minor repairs but it requires a tug to help it along the way through the icy waters to Halifax, where it will begin to turn south and head for Florida.
According to CBS-affiliated channel WIVB, by Monday Little Rock was still not on the move. "We continue working with Port Authority tugs, experts, and technological representatives to ensure the best path forward," Hillson told the Buffalo-based channel.
She also told public service radio WBFO that numerous "port stops" are like "rest stops" in a long car journey and it is not unusual for such stops to last for days sometimes. As of Wednesday, Little Rock had been sitting in Montreal for almost two weeks, however, and Hilson added that a time of departure was still to be determined.
Five more ships of Little Rock's size have been laid down for construction and, in some cases, are awaiting to be commissioned, while the U.S. Navy hopes to acquire around four more freedom-class littoral combat ships, work on which has not started.