New York City Penthouse Sets Record for Highest Priced Home Ever Sold in America at Almost a Quarter of a Billion Dollars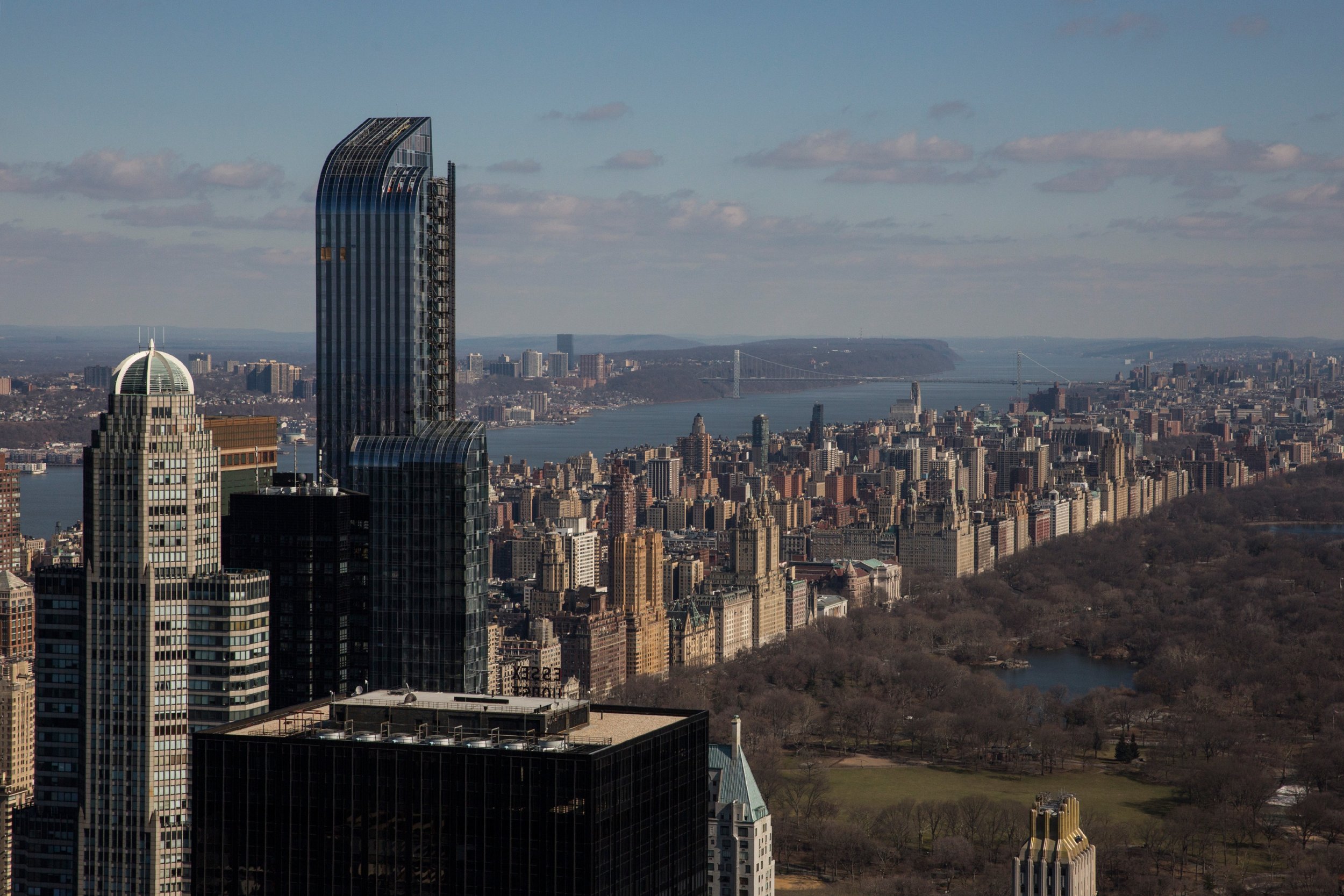 The sale of a New York penthouse for around $238 million has broken the record for the most expensive home ever sold in the U.S., the Wall Street Journal reported.
The property at 220 Central Park South—an under-construction high-rise in Manhattan designed by Robert A.M. Stern Architects—was purchased by American billionaire Ken Griffin, according to his spokesperson.
Read more: These are the most expensive places to live in the U.S.
Griffin, founder of the global hedge fund company Citadel, reportedly bought the 24,000-square-foot apartment as a place to stay while he is in New York for business, given that his firm is expanding its operations there.
According to the developers of the high-rise complex, Vornado Realty Trust, the building provides views of Central Park's full expanse.
"Magnificent views of the park from every residence; a unique architectural composition featuring an intimate 18-story Villa and 79-story Tower both accessible from a secured off-street motor court with its arbor of mature trees; comprehensive lifestyle enhancements including private dining rooms and entertaining spaces, and an expansive athletic club and spa: all combine to create this new landmark in New York living," the company's description of the address reads.
Other apartments at 220 Central Park South have already been snapped up by other high-profile buyers including musician Sting and billionaire hedge fund manager Daniel Och, the Journal reported. In total, Vornado is expected to make around $1 billion from selling apartments at the address.
Griffin is well-known for extravagant, record-breaking purchases, particularly when it comes to homes. Just last month, he bought one of the most expensive residences in London, near Buckingham Palace, for around $122 million. CNBC reported that the property was the most expensive to be sold in the city for more than a decade.
He has also purchased the most expensive home in Chicago for $58.75 million as well as the priciest condo in Miami ($60 million). Furthermore, he has poured around $250 million into purchasing land in Palm Beach, Florida, where he plans to build a mansion.
Aside from property, Griffin splashed out $500 million in 2016 to buy two paintings by Jackson Pollock and Willem de Kooning—in what was one of the world's priciest private art deals. He has also made significant philanthropic contributions notably, a $125 million gift to the University of Chicago's Department of Economics.
The hedge-fund manager's latest property purchase ranks among the priciest deals ever completed in the world, comfortably surpassing the previous U.S. record—$147 million for a home in the Hamptons, set in 2014.
According to Christie's International Real Estate, the most expensive property ever sold is the Pollocks Path Estate located in one of Hong Kong's priciest neighborhoods, which was purchased for around $360 million by Yeung Kin-man—head of a company that manufactures the glass for smartphone screens.