Almost one year ago President Joe Biden's administration pledged to put human rights at "the center" of U.S. foreign policy. Similarly, and to much more fanfare, the Biden administration held a Summit for Democracy late last year whose press release mentioned human rights 37 times.
Meanwhile, in the Middle East and North Africa (MENA), the pandemic has proved the perfect smokescreen for tyrants and terrorists to resume old ways. Iran executed an athlete unabated and in neighboring Pakistan, a Christian priest was killed in a terror attack. The Polisario Front has begun using child soldiers again in their long war with Morocco to claim the Western Sahara as a new state. Such groups prey on the economic desperation of those forced into poverty due to the pandemic.
In some unlikely corners, despite the pandemic, we have seen an improvement in human rights. Saudi Arabia broke its diplomatic ties with Sweden in 2015 over criticism of its use of flogging as a form of corporal punishment. During the course of the pandemic Saudi Arabia abolished this form of punishment. Furthermore, Crown Prince Mohammed bin Salman has boldly initiated a number of judiciary reforms including abolishing detainments without criminal charges and quietly releasing a group of female activists. The death penalty remains an issue in the country, but the kingdom has abolished the use of the death penalty on minors. Elsewhere, President Abdel Fattah el-Sissi of Egypt made a rare trip to visit the country's Nubian minority and pledged aid.
Egypt is also where the Biden administration's acquiescence to the deterioration in human rights is best demonstrated. Egypt's president is a military man, which may explain his unfortunate tendency to treat all opponents as battlefield enemies. It's true the country faces an Islamist insurgency, but its response to milder regime opponents has been egregious.
A variety of political prisoners suffer in over-crowded prisons according to Amnesty International. Two examples are worth citing. Alaa Abd El Fattah, a left-wing Egyptian blogger and software developer, who played a key role in 2011 Arab Spring, spent his 40th birthday in prison last year. Another, Patrick Zaki, is a student at Italy's University of Bologna. After returning home to Egypt in 2020, he was imprisoned for writing "false" information about the country's Christian minority for the website Daraj. He was freed late last year, but faces a new trial in April.
Previous U.S. administrations would have picked up the phone and sorted cases like these over a brief chat. Instead, the Biden administration approved billions in weapons sales to Egypt on Jan. 25, sidestepping human rights concerns. The date may be obscure to those who don't follow the region, but it is just as egregious as the Biden administration's initial plan to withdrawal all U.S. forces from Afghanistan on 9/11. Jan. 25 is same date in the 2011 Arab Spring when Egyptians began protesting that led to a brief democratic moment in the country.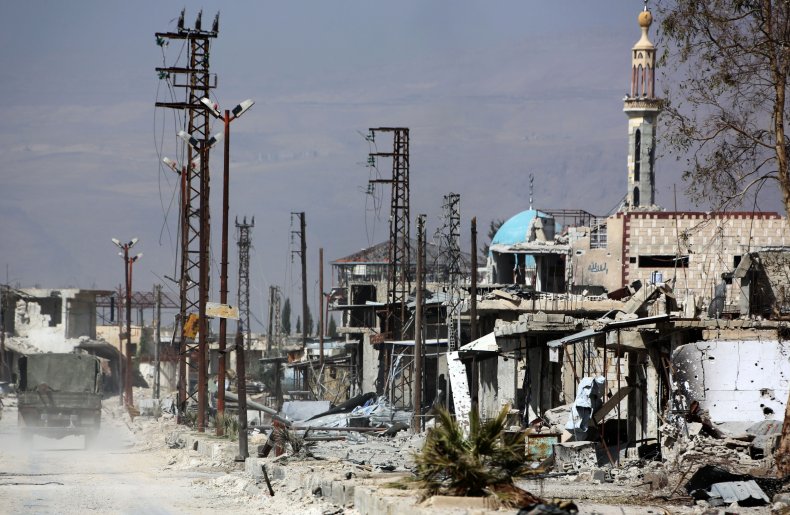 Belatedly, the Biden administration has announced that some $130 million will be withheld from Egypt's military rulers for such human rights abuses. At best, given the amount the Biden administration has agreed to, this seems like a tax for misbehavior at worst—an indulgence.
In that context it is worth questioning Biden's recent designation of Qatar as a major non-NATO ally. Here the date in question is the 2022 World Cup in Qatar, which will bring into focus their poor human rights record, as highlighted by a U.S. congressman.
We cannot expect the United States to solve all the region's problems, but given the lofty rhetoric of the administration at the beginning of its tenure, we would have expected that they would not be greenlighting some of the region's worst human rights abusers just a year or so after taking office. At stake for Biden is more than his legacy, it is the future of the Middle East.
As I have argued in my 2019 book and elsewhere, the inclusion of minority groups in the political process is key to the long-term success of stabilizing Muslim-majority countries. This cannot happen without respect to human rights.
We cannot return to the days when former Secretary of State Condoleezza Rice traveled to Cairo to chide the region on human rights. Gone also are the days of the Trump administration which looked the other way entirely. Recall how then President Donald Trump once greeted the Egyptian president as "my favorite dictator."
We can ask Biden to hold the line by picking up the phone. The United States need not only be ready to condemn, but to praise even small steps forward regarding human rights, as long as they are done in good faith. Such a policy is in keeping with the pragmatism Biden is keen to practice and it is needed now more than ever in the context of the pandemic. In a further break from the Trump administration, such policies must be consistent throughout the region.
Any human rights focused policy is difficult in the short-term and will ruffle some relationships. In the long-term, it will lead to a more stable Middle East—which will lead to less of the military adventurism that has characterized far too much of America's relationship with the region. This is ultimately America's key goal in the Middle East.
Dr. Maurizio Geri is a former analyst on MENA/Africa at the NATO Allied Command and currently works as a strategic analyst for the Euro-Gulf Information Centre (EGIC). Dr. Geri was previously an analyst for the Italian Defence General Staff and has 20 years' experience in research and civilian operations on peace and security, international order, democratization, human rights and collective defense (particularly in the Middle East and North Africa). He is the author of the book Ethnic Minorities in Democratizing Muslim Countries: Turkey and Indonesia. He has delivered research for various think tanks including The Carter Center and The Washington Institute for Near East Policy.
The views expressed in this article are the writer's own.