U.S. Navy Salvages Fighter Jet Blown into Sea
A multi-million-dollar fighter aircraft was fished out of the Mediterranean Sea last week from a depth of nearly 2 miles, almost a month after being swept off the deck of an aircraft carrier, the U.S. Navy said on Monday.
The U.S. Sixth Fleet, headquartered in Italy, said an F/A-18E Super Hornet blew overboard because of "unexpected heavy weather" while embarked on board the Nimitz-class carrier USS Harry S. Truman on July 8. The jet was successfully recovered on August 3 and delivered to an unspecified military base in Europe. It will eventually return to the United States, the statement said.
The Sixth Fleet said it recovered the F/A-18E from a depth of approximate 9,500 feet below the surface of the Mediterranean, using a remotely operated CURV-21 vehicle "to attach specialized rigging and lift lines to the aircraft."
"A lifting hook was attached to the rigging to raise the aircraft to the surface and hoist it aboard Everest," the statement said, referring to the Bahamas-flagged multipurpose support vessel brought in to assist with the operation.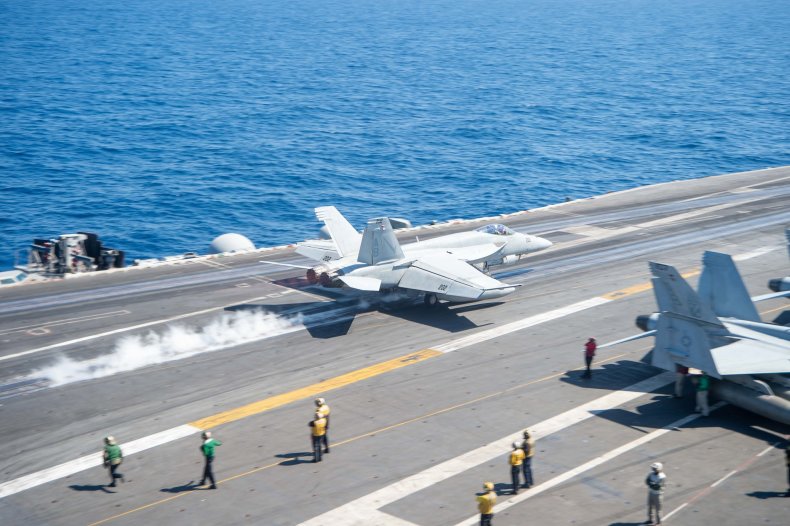 "Our task tailored team operated safely and efficiently to meet the timeline. The search and recovery took less than 24 hours, a true testament to the team's dedication and capability," Lt. Miguel Lewis, Sixth Fleet salvage officer, was quoted as saying in the press release.
There were 27 days between accident and recovery.
"The recovery efforts demonstrate the U.S. Navy's capabilities to conduct deep-water search and recovery operations world-wide," said the Sixth Fleet.
The F/A-18E was part of Carrier Air Wing One, which has been deployed with the Harry S. Truman Carrier Strike Group since December 2021. Initially bound for the Middle East, the Harry S. Truman remained in Europe as tensions escalated between Russia and Ukraine. It has taken part in regular NATO patrols since the outbreak of war in Eastern Europe.
At the time of the incident in July, the Sixth Fleet said it was still investigating the cause of the accident, which analysis suggested was unusual, given that aircraft are usually secured to the flight deck by tie-down chains.
A spokesperson didn't return Newsweek's request for comment ahead of publication.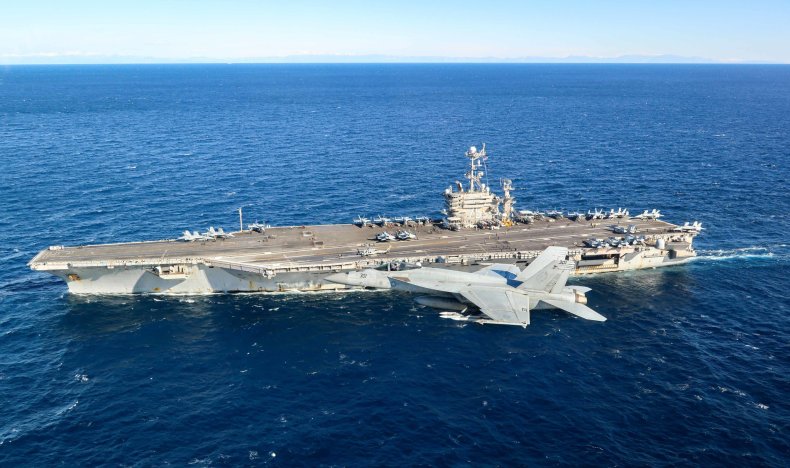 In January, the Navy lost an advanced F-35C Lightning II fighter aircraft in the South China Sea after an accident known as a "deck strike" saw the jet slide off the USS Carl Vinson before plunging into the sea.
The Pacific Fleet and Naval Sea Systems Command salvaged the fifth-generation fighter from a depth of 12,400 feet in March, after more than five weeks, but not before charging five sailors for allegedly leaking images of the the incident and the aftermath online.