U.S. Navy SEAL Team Expelled From Iraq Over Reports Of Drinking And Rape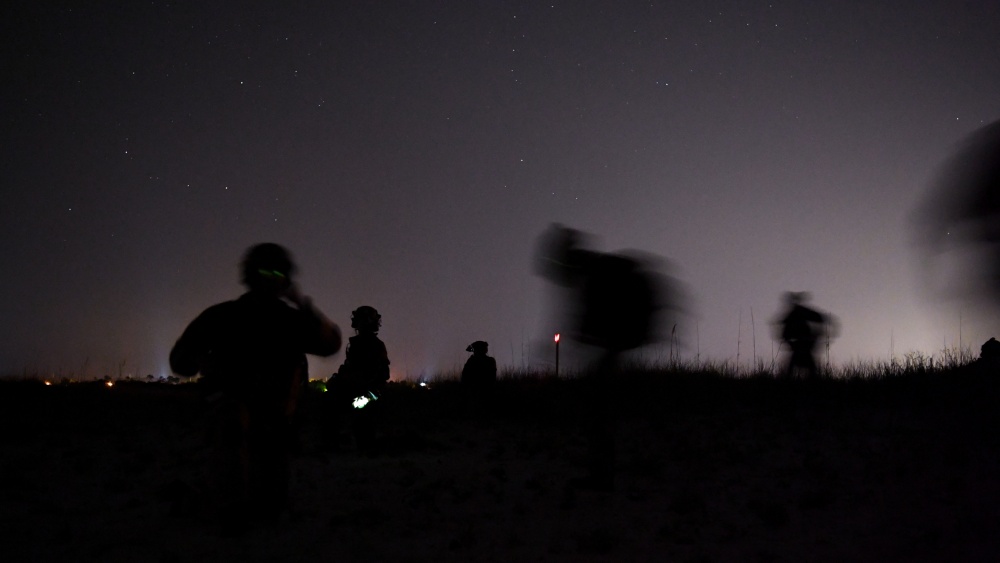 A Naval Special Warfare platoon has been expelled from Iraq and directed to return to San Diego, California after the platoon of U.S. Navy SEALs refused to cooperate an investigation into unauthorized alcohol consumption and reports of sexual assault.
Naval investigators are investigating a Fourth of July party where some members of SEAL Team Seven's Foxtrot Platoon broke U.S. military regulations by drinking alcohol while deployed and that a senior enlisted member of the platoon had allegedly raped a female service member attached to the platoon in a support position, a Defense Department official with knowledge of the matter confirmed to Newsweek.
The New York Times first reported the existence of sexual assault allegations on Thursday evening. The Defense Department source who spoke on condition of anonymity would not identify the senior enlisted member accused of sexual assault or confirm if any other members had been accused of similar behavior.
In a statement released Wednesday night, the elite U.S. Navy SEAL team was ordered back to their home base. A second Pentagon official Newsweek spoke to on condition of anonymity said the platoon had invoked their right to remain silent.
U.S. Air Force Major General Eric T. Hill, the commander of the Special Operations Joint Task Force Operation Inherent Resolve in Iraq, order the SEAL platoon back home after its members refused to cooperate with investigation efforts by invoking their right to remain.
In a statement released Wednesday night, officials with U.S. Special Operations Command said Hill had, "lost confidence in the team's ability to accomplish the mission."
The elite special operations team had been apart of the U.S. military efforts to eradicate the last remaining remnants of the Islamic State group. Over the past eight months, ISIS militants have been attempting to resurge in the central and northern parts of Iraq, The Washington Post reported on Sunday.
The unit abrupt departure from Iraq shifted the operational burden to other American forces deployed to the region. Officials at U.S. Special Operations Command said, "Commanders have worked to mitigate the operational impact as this SEAL platoon follows a deliberate redeployment."
The alleged misconduct occurred in the same team U.S. Navy SEAL Eddie Gallagher served in during his 2017 deployment to Mosul, Iraq. Gallagher was acquitted of murder and attempted murder earlier this month, but was demoted in rank and had his pay reduced for posing in a photograph with a dead ISIS fighter.
The ouster of SEAL Team Seven from Iraq comes a day after the Navy Times found six members of SEAL Team Ten had tested positive for cocaine abuse in April 2018. The SEALs labeled the command-led drug testing measures as "a joke." CBS News exposed a wide-spread problem of drug use among Naval Special Warfare in 2017.
Another high-profile scandal still impacting both the Navy and Marine Corps special operation communities involves the murder of U.S. Army Green Beret Staff Sergeant Logan Melgar, in the west African country of Mali back in June 2017.
In May, Chief Petty Officer Adam Matthews, a member of the elite SEAL Team Six, was sentenced to a year in prison after he pled guilty to his role in the strangulation death of Melgar. U.S. Marine Staff Sergeant Kevin Maxwell was sentenced to four years in prison last month after he pled guilty in Melgar's death.
"I was willing to hurt that relationship with him because I was too weak to stand up for him and say, 'I won't do this.' I was trying to fit in with this group," Maxwell said, according to The New York Times. "I'm a terrible man. I'm a terrible friend. I'm a terrible guy. I betrayed an American. I betrayed my friend."
The other two U.S. service members involved in Melgar's death, Gunnery Sgt. Mario Madera-Rodriguez, a special operations Marine and U.S. Navy SEAL Anthony DeDolph, are still awaiting their trial dates.
The removal of the SEAL Team this week comes just eight months after U.S. Special Operations Command issued new ethics guidance to its elite troops in an attempt to course-correct a culture plagued with criminal allegations and high-profile scandals
"Whatever the issue, these teams have been toxic for a long time, and the community has been in denial," a former special operations troop commander told Newsweek on Wednesday evening. "I sincerely hope this incident prompts a meaningful examination of the deep cultural root within the SEAL community."
This article was updated with new information from a Defense Department sources with knowledge of the allegations against members of SEAL Team Seven.