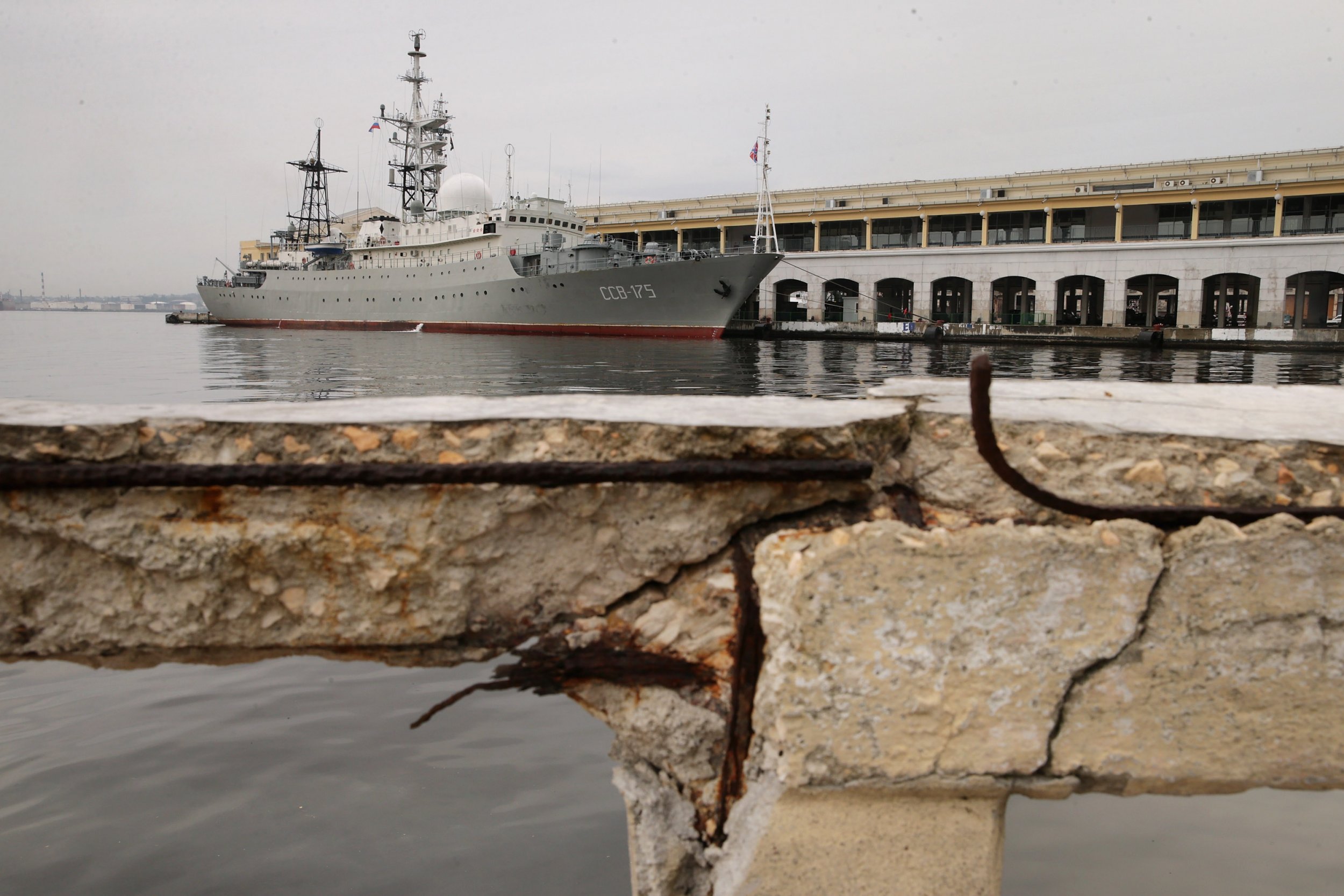 A Russian spy ship that appeared to be on course for United States coastal waters last week is now being tracked by the U.S. Navy, which has spotted it 100 miles off the coast of North Carolina, CNN reported.
Citing two U.S. military officials who spoke on the condition of anonymity, the broadcaster reported that Russia's Viktor Leonov vessel has been sighted in international waters, southeast from Wilmington, North Carolina. The U.S. Navy destroyer U.S.S. Cole is reportedly tracking the Russian ship.
Related: Russia could cause "catastrophe" for the west by cutting vital undersea cables
The Viktor Leonov first sailed near the U.S. almost a year ago, within the first few weeks of the newly inaugurated administration of President Donald Trump.
It was spotted 30 miles off the coast of Connecticut in February then approached the U.S. Naval Submarine Base Kings Bay, passing 30 miles south of it, in March.
The U.S. Southern Command told Newsweek last week that the military was "aware" of foreign vessels in the U.S. hemisphere and said they recognize nations' right to navigate international waters.
But the U.S. has been less welcome in waters near Russia's coasts. In February four Russian jets buzzed a U.S. destroyer in the Black Sea in an encounter that the Pentagon labelled "unsafe," while in November a U.S. navy spy plane was sent reeling with "violent turbulence" after an "unsafe" intercept by a Russian jet in international airspace.
The Russian Viktor Leonov vessel is a Vishnya-class intelligence ship, equipped to monitor ship ship-to-ship, ship-to-shore, and radio frequencies.
One Coast Guard officer taunted Viktor Leonov's ability to gather valuable intelligence from its passage near U.S. naval installations last year, noting that commercial radio might be the best signal that the ship catches. "I hope they are having fun listening in on Classic 101," the officer from the New England district told NBC at the time, speaking on condition of anonymity.