U.S. Needs Better Approach to COVID Sequencing to Find New Strains: Ex-FDA Chief
Scott Gottlieb, former commissioner of the U.S. Food and Drug Administration (FDA), suggested that genome sequencing efforts should be ramped up nationwide in order to identify new strains of COVID-19 before they proliferate.
With virus mutations surfacing across multiple continents, Gottlieb reasoned that an emerging COVID-19 variant is already present in the U.S. during a Sunday morning appearance on CBS News' Face the Nation. The physician, who served as FDA chief from 2017 until 2019, told host Margaret Brennan that national endeavors to sequence COVID-19 samples are scarce compared with other countries.
"I think it's probably here in the United States, and...it could be here in a reasonable number, at this point," Gottlieb said, referencing the mutation that public health officials in the United Kingdom and Canada recently identified among members of their respective populations.
Following the detection of an initial COVID-19 variant earlier this month, U.K. officials discovered a second mutation ahead of last week's holiday. Both variants are thought to be more easily transmissible than previously detected strains.
Dozens of countries, including the U.S., imposed restrictions that regulate travel to and from the U.K., after mutated virus sequences first surfaced in the country's southern and eastern regions in mid-December. Residents of London were placed under a strict lockdown in an attempt to mitigate further spread.
Health officials in the U.K. were able to identify COVID-19 mutations, and draw a potential link between the variant strains and infection spikes recorded in areas where they were detected, through genomic sequencing. This process examines an organism's genetic material and offers a more complete picture of its biological makeup. Next-generation sequencing screens genomes for mutations, and can inform early identification of its variants.
The U.S. sequences less than 1 percent of all COVID-19 samples collected, reported The Washington Post, a much smaller fraction than most countries with active outbreaks. In the U.K., for example, data shows roughly 10 percent of virus specimens are sequenced, according to the COVID-19 Genomics U.K. Consortium.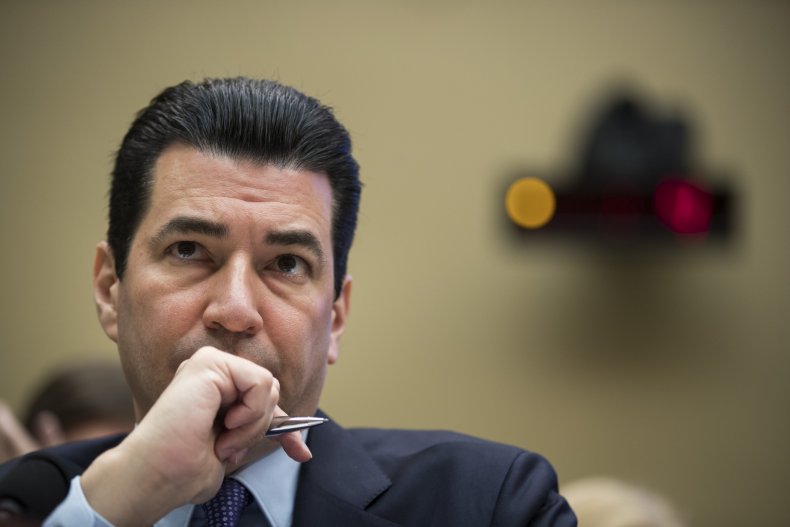 Following his term at the FDA, Gottlieb joined the board of directors at Illumina, a biotechnology company that develops tools to help analyze genetic variations, including technology to facilitate next-generation sequencing for COVID-19.
"A lot of that sequencing that does get done [in the U.S.], gets done in private labs, and doesn't get aggregated into public...databases. That needs to be fixed," Gottlieb said on Sunday, calling for "a better approach" to detecting "systematically sequenced strains." Doing so, he added, would allow the U.S. "to track changes and new variants" of COVID-19 before infections become widespread.
"We're not doing that," he noted. "And so we probably wouldn't be detecting it if it was here in sort of low numbers, which I suspect it is."
Newsweek reached out to the FDA for comment, but did not receive a reply in time for publication.