U.S. Official Involved in Fatal Car Crash Forbidden From Leaving Pakistan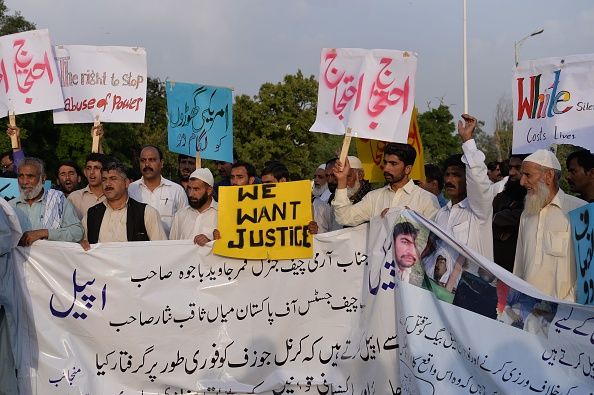 A U.S. embassy official in Pakistan who was involved in a fatal car crash that killed a 22-year-old man has been prohibited from leaving the country, as local officials lobby to have his diplomatic immunity revoked, according to reports.
Colonel Joseph Hall was involved in the car crash a little over a month ago. He allegedly ran a red light while driving an SUV, killing the driver of a motorcycle he collided with and injuring a second passenger on the bike. Some Pakistani media reports suggested the military attaché was under the influence of alcohol when the accident took place. The government of Pakistan has applied diplomatic pressure to have Hall stand trial in the country.
On Saturday, Hall attempted to get on a military plane to leave the country, but Pakistani officials prevented him from boarding, according to reports. The event was broadcast on live television. Hall returned to the U.S. embassy following the incident.
It is likely there will be increased diplomatic fallout between the two countries, whose relationship has been tense since the beginning of the year. In January, the Trump administration announced plans to cut all U.S. security aid to Pakistan until the country did more to crack down on terrorists operating within its borders. The move led Pakistan's government to cement ties with other regional players, like China and Russia.
On Friday, one day before Hall attempted to leave the country, the U.S. and Pakistan implemented further restrictions on diplomats from each other's countries. Pakistani diplomats in the U.S. will not be permitted to travel more than 25 miles from Washington or other cities that have a Pakistani consulate without obtaining formal permission. Pakistan, meanwhile, has stipulated that U.S. diplomats can no longer use unregistered cell phone numbers or drive cars without diplomatic license plates, among other restrictions.
The State Department did not respond to requests for comment about the case in time for publication.