U.N. Condemns U.S. for Jerusalem Embassy Move, but Nikki Haley Invites America's 'Friends' to Party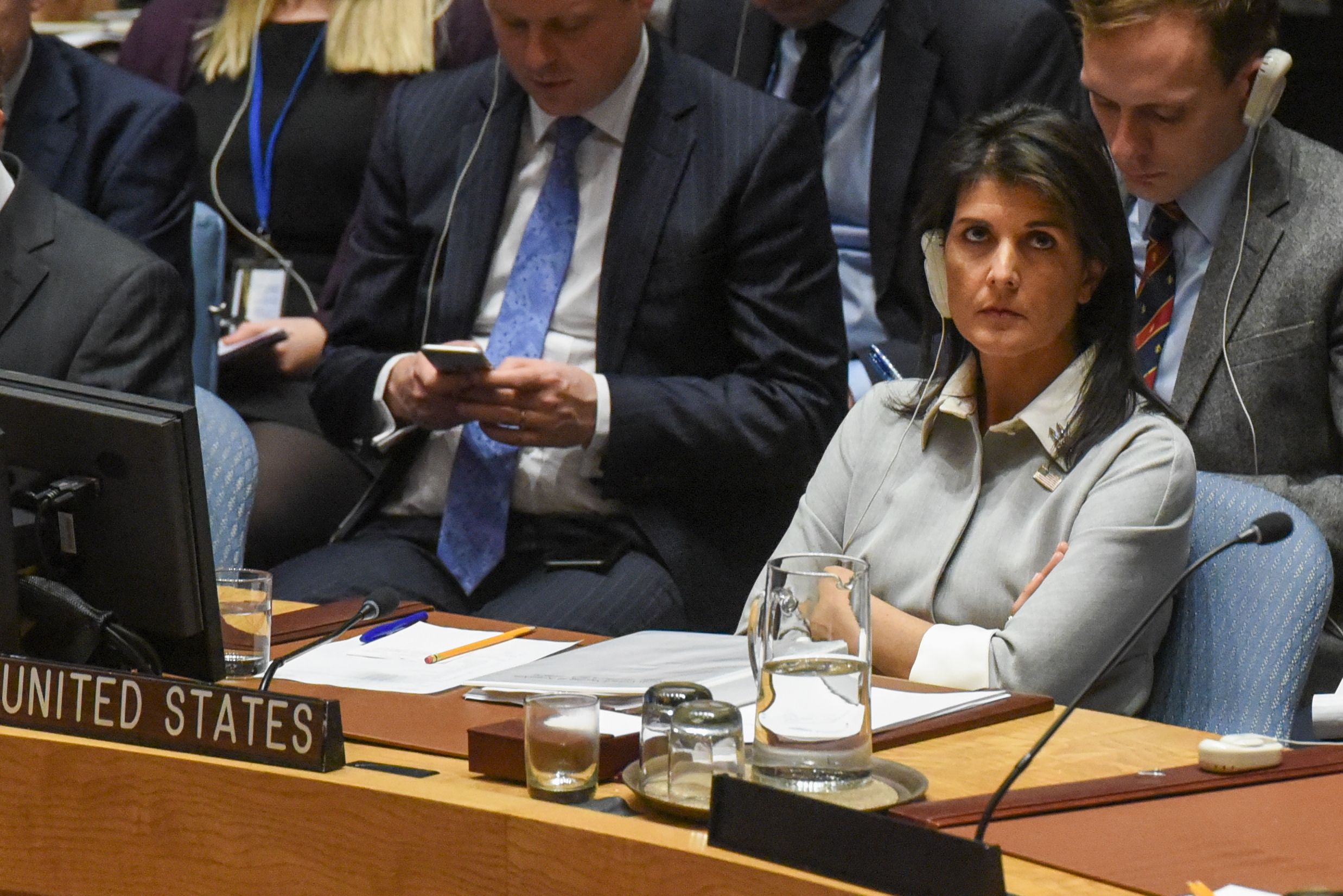 The U.S. threatened it would be "taking names" of countries opposing the decision to move America's Israeli embassy to Jerusalem—but it turns out, the names were for a party.
On Thursday, after the United Nations resoundingly voted to rebuke the Trump administration for the controversial move, U.N. Ambassador Nikki Haley invited the eight countries that voted no to a reception early next year.
The guest list includes the eight countries—Israel, Guatemala, Honduras, Micronesia, Marshall Islands, Nauru, Palau and Togo—plus representatives of the 56 countries that either skipped the vote or abstained. Left off Haley's list were the 128 countries that voted to declare Trump's decision on Jerusalem "null and void."
In the invitation, Haley says she's hosting the reception "to thank you for your friendship to the United States."
Before the vote, Haley had threatened via Twitter that the U.S. would be "taking names" of countries who voted for the measure, and Trump furthered the threat saying that the U.S. might cut aid to those countries.
"Let them vote against us; we'll save a lot," Trump said at a cabinet meeting on Wednesday. "We don't care."
Trump broke with decades of diplomatic history by declaring that the U.S. would fully recognize Jerusalem as the capital of Israel, and move its embassy to the city. The decision was contentious, given that Palestinians also claim Jerusalem as the hoped-for capital of a future state, and diplomats have avoided settling the issue in order to advance the peace process.
The decision set off protests in dozens of countries, with the State Department issuing warnings about potential violence, though no major attacks occurred.
Haley has often been rumored as a replacement for Secretary of State Rex Tillerson, who has had a strained relationship with Trump. Haley, however, has denied that she's interested in the job.