U.S. Police Shootings Reflect Structural Racism Across States, Study Finds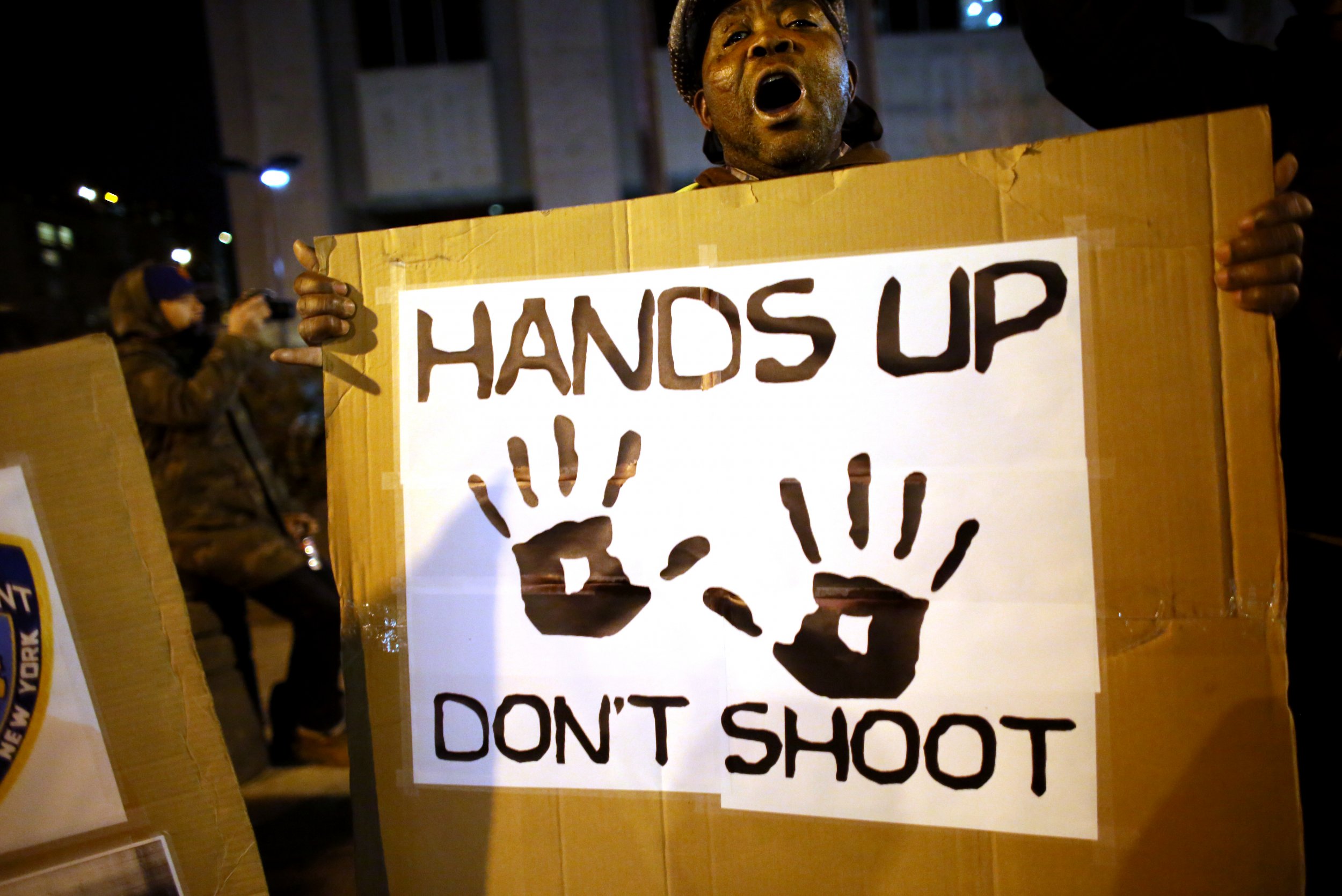 Black people are three times more likely to be killed by police in the United States than white people, according to data from Mapping Police Violence.
The police killings of Eric Garner, Michael Brown, Tamir Rice and Philando Castile sparked national outrage and prompted a nationwide discussion around the links between racism and police brutality.
Now researchers say they have been able to demonstrate a link between structural racism and racial disparities in fatal police shootings of unarmed victims in a groundbreaking study.
Boston University School of Public Health (BUSPH) researchers say their findings show that states with a greater degree of structural racism tend to have higher racial disparities in fatal police shootings of unarmed victims.
The study looked at combined data from Mapping Police Violence on fatal police shootings of victims not known to be armed from January 1, 2013, to June 30, 2017.
Researchers then created an index of structural racism at the state level, which they believe is the first of its kind. Looking at measures of black-white residential segregation and disparities in economic status employment status, educational attainment and incarceration rates, the index was cross-referenced with data on police shootings.
For every 10-point increase in the state racism index, researchers say they saw a 24 percent increase in the ratio of police shootings of unarmed victims.
Published in the Journal of the National Medical Association, the BUSPH study is the first to examine the relationship between structural racism and racial disparities in fatal police shootings at the state level, researchers say.
BUSPH professor Michael Siegel said the study shows that unjustified police shootings of black victims should be considered a consequence of structural racism.
"The overarching message is that we need to change the way that we look at this issue and the way that we talk about it," Siegel told Newsweek.
"I think a lot of people are looking at this issue as an individual issue. That this is about individual police officers, that there are some really bad apples out there and some police officers who are intentionally racist and that's what is creating the problem," Siegel continued.
"This research shows that this is a broader problem involving all of society and the way it has treated black people for centuries. It has all built up into a structural environment where people who are black are much more racially segregated and because of that face greater levels of disadvantage."
Read more: Black Lives Matter: Philadelphia Super Bowl riots reaction "glaring example of white privilege"
Data from Mapping Police Violence shows that of 1,147 people killed by police in the U.S. in 2017, 25 percent, or 282 people, were black, despite making up only 13 percent of the population.
The organization also found that 30 percent of black people killed by police in 2015 were unarmed, compared to 21 percent of white victims.
While some have suggested that the high percentage of black people killed by police could be explained by greater interaction with officers, Siegel said that the BUSPH study controlled for rates and arrest and still found a strong association between the racial disparity in unarmed fatal police shootings and structural racism in states.
Siegel said that while programs such as implicit bias training, which aims to address and reduce the effects of bias on how officers engage with the public, is valuable for police forces, the conversation cannot stop there.
"I absolutely think that's helpful and important," Siegel said. "But I don't think the discussion should end there. The conversation needs to go beyond that."