Barack Obama Set for His First Visit to an American Mosque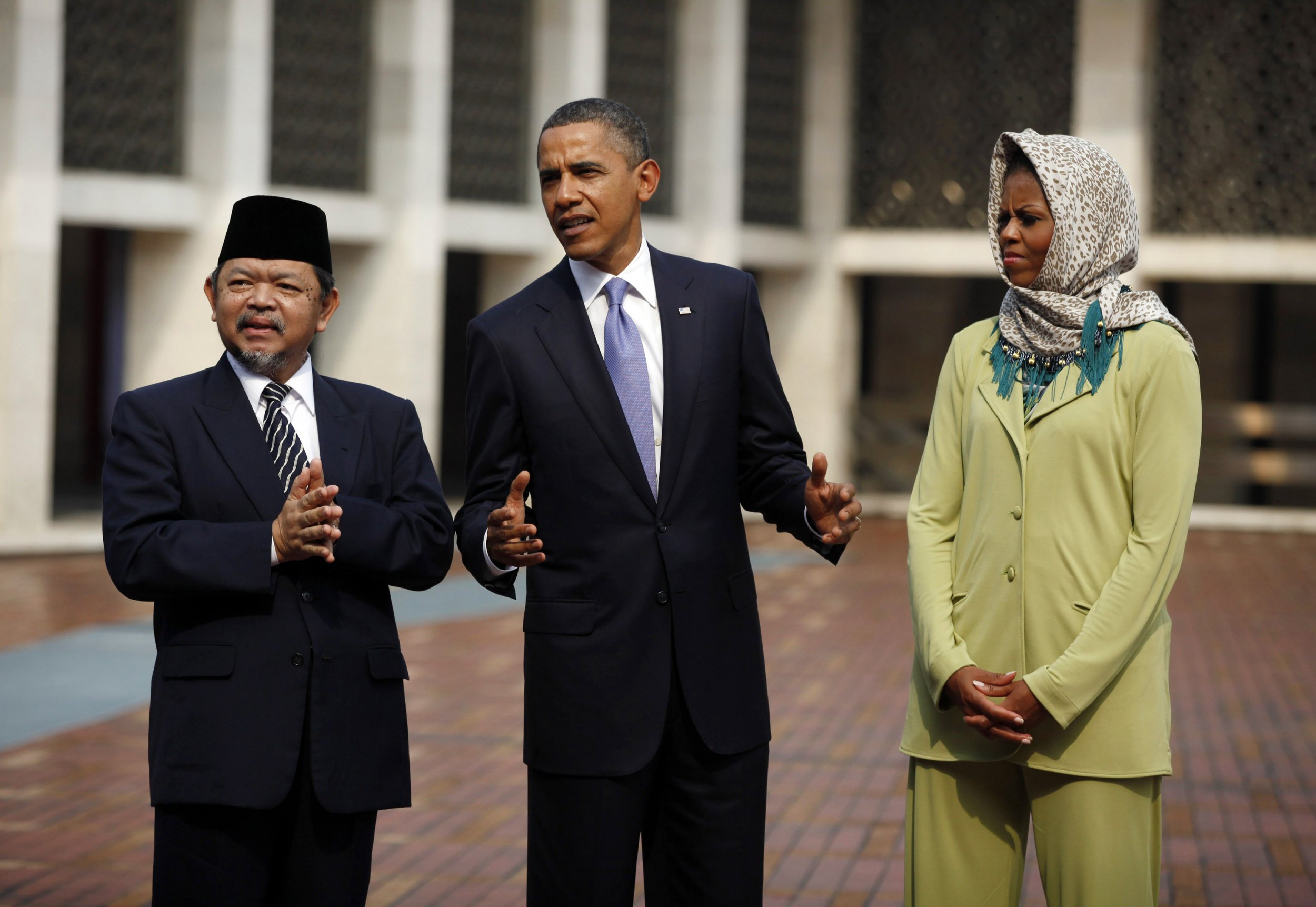 U.S. President Barack Obama has confirmed that he will make his first official visit to an American mosque this week, Al Jazeera reports.
Obama is due to visit the Islamic Society of Baltimore (ISB) in Maryland on Wednesday, according to the White House, in a move welcomed by the local Muslim community.
"We at the ISB are honored to welcome President Obama at our center," said ISB president Maqbool Patel. "ISB is among the largest organizations in the nation, and thousands of families are affiliated with this Islamic center."
The visit is intended to "celebrate the contributions Muslim Americans make to our nation and reaffirm the importance of religious freedom to our way of life," according to a White House statement issued over the weekend. "The president will hold a roundtable with community members and deliver remarks, where he will reiterate the importance of staying true to our core values—welcoming our fellow Americans, speaking out against bigotry, rejecting indifference, and protecting our nation's tradition of religious freedom."
The mosque, recently made famous after featuring in the popular mystery podcast Serial, has also been the subject of right-wing speculation over alleged extremist ties. However, the White House dismissed criticism, arguing the visit was "an opportunity to reaffirm religious freedom" in light of comments made by Republican nominee candidate Donald Trump that he would ban all Muslims from travelling to the U.S.