How 'Serial' Season 1 and Season 2 Compare (So Far)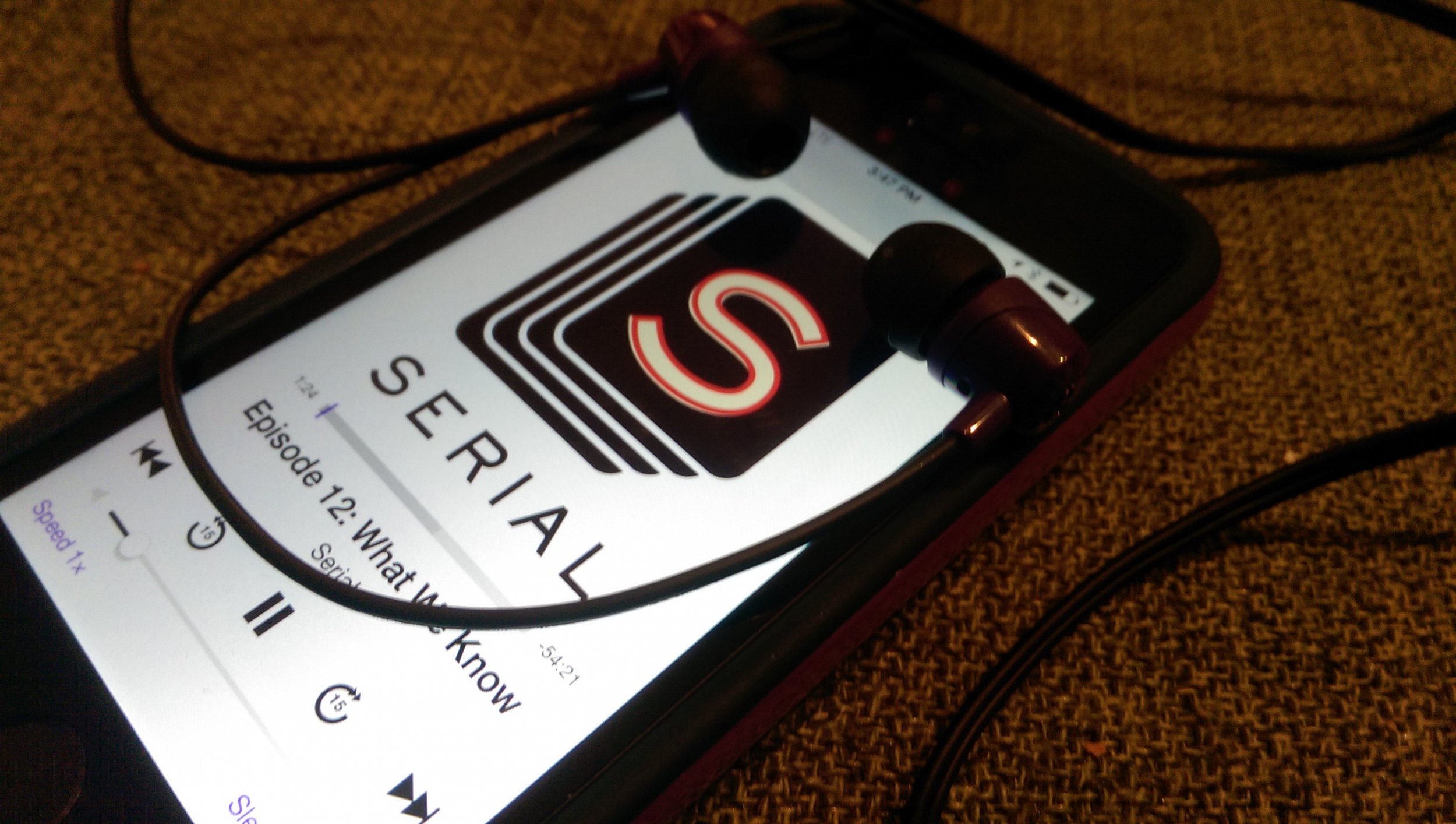 The gangbusting 2014 podcast Serial dropped the first episode of its second season Thursday morning, and fans of the first iteration can stop worrying: the soothing narrating voice of former Baltimore Sun reporter Sarah Koenig is back.
Almost as importantly, so is MailChimp. An advertisement for the service, which allows businesses around the world to "send emails, newsletters and deliver high-fives," became a mainstay to Serial listeners, as it pre-empted most of the first season's 12 episodes. Season 2 pleasantly surprises listeners with the same advertisement, before Koenig opens by explaining her newest investigative project. Also familiar? The music sounds slightly similar to the songs played throughout Season 1, but it's different. A piano creates a mysterious, intriguing background for Bergdahl's narrative.
In a story told week by week, Season 1 saw Koenig unofficially reopen the conviction of Adnan Syed, who was arrested as a teenager for the 1999 strangling death of his ex-girlfriend Hae Min Lee in Baltimore. A year later, he was sentenced to life in prison for first-degree murder.
This time, Koenig focuses on U.S. Army Sergeant Bowe Bergdahl's radical decision to leave his post in Afghanistan in 2009, when he was 23. In May 2014, after nearly five years as a prisoner of war, Bergdahl was released in exchange for five Taliban prisoners from Guantánamo Bay. He is charged with desertion and misbehavior before the enemy, and currently serves as an active-duty soldier working a clerk job at a base in San Antonio. He's waiting to see if the Army will drop the charges or take him to trial.
A key difference between the two Serial seasons will inevitably be audience awareness. While Bergdahl's controversial disappearance and return to the U.S. has been a national news story for years, Koenig has said she heard about Syed's case only when she received an email from a woman whose brother is Syed's best friend.
Following Season 1, a Maryland appeals court allowed Syed to request his case be reopened 15 years after his conviction. And his attorney over the summer uncovered a document that could weaken the cellphone data used by prosecutors 15 years ago to convict him of murder.
A key part of Koenig's approach in Serial is talking to different witnesses and people associated with the case to see if they corroborate or differ from the subject's version of events. Koenig personally conducted hours of interviews with Syed. And as she did in Season 1, she is prepared to speak to other soldiers in Bowe's platoon, as well as his friends and even members of the Taliban. Season 2 features the first public interviews with Bergdahl since he was released from Afghanistan. This time around, Koenig has teamed up with filmmaker Mark Boal, who recorded 25 hours of conversation with Bergdahl, which he plans to use in a movie.
Both seasons feature clips of recordings mixed with background noises—preparing a snack, sending emails, opening a door.
As some individuals told Koenig in the first season of Serial, Syed was a "good kid," an EMT who ran cross country and played football, whose arrest for murder stunned the community. Again the show will focus on a subject who, without it, might not be provided such a massive opportunity to share his side of the story. This time it's Bergdahl, who was first praised upon news of his return home before quickly being viewed as a "deserter" and "traitor" by lawmakers and citizens alike. In fact, for his own protection, he now must have a security detail with him when he leaves his base in San Antonio.
In the first episode, Bergdahl shares with Boal (and the Serial audience) that he had serious concerns, which began in basic training and lasted through his time in Afghanistan, regarding bad leadership within his unit. He isn't talking to the media, but gave Serial permission to use his taped conversation with Boal.
His solution to letting others know what he said he thought was "crappy and potentially dangerous leadership" was to form a crisis those in high-level command would notice. He created a DUSTWUN, the name of the first episode and the Army radio signal that is transmitted when service members cannot be located but haven't been confirmed captured or dead. On June 30, 2009, Bergdahl didn't show up to take over guard duty at the post. Twenty minutes into his escape, he says he remarked to himself, "Good grief, I'm in over my head."
While in captivity with foreigners, he couldn't talk to anyone for almost five years. And then when he returned home, Bergdahl was shunned by his fellow Americans.
"It seemed like that was that: His story was only going to live in that kind of antiseptic, upstairs realm of pissed-off politicians and military experts and cable TV commentators," Koenig says in episode 1.
Last fall, the 12-episodes of Serial became the fastest podcast to reach 5 million downloads and streams in the history of Apple's iTunes stores last fall. Fans will find out soon whether Bergdahl's story is compelling enough to propel it to that level of popularity again.