U.S. Puts New Sanctions on Iran, Which Describes Decision as 'Contemptible and Worthless'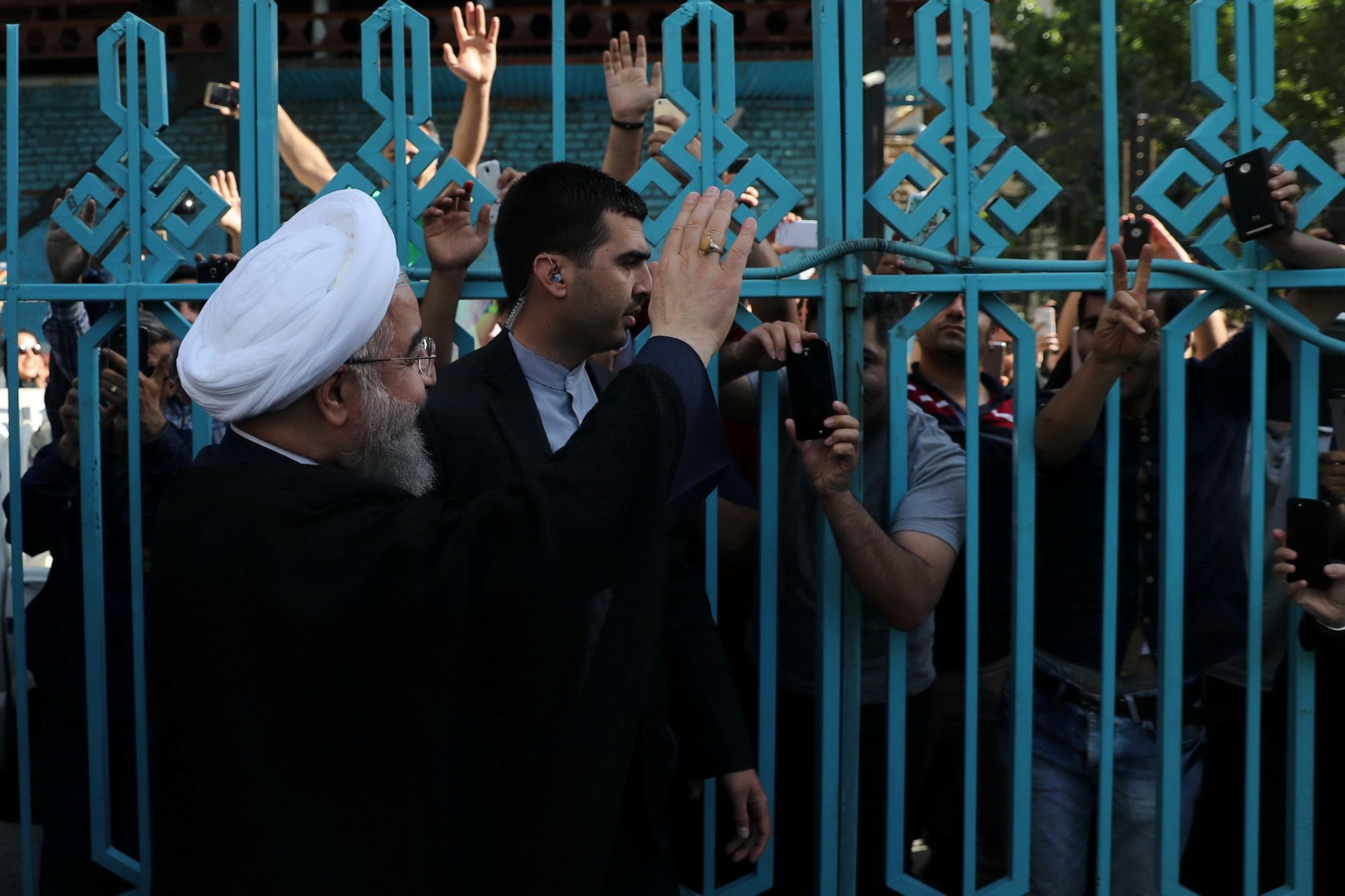 The U.S. has announced new economic sanctions against Iran over the country's ballistic missile program and "malign activities" in the Middle East that "undermine regional stability."
In a statement released Tuesday, the U.S. State Department said that, in response to continued Iranian threats, it had designated 18 people and entities that support the ballistic missile program.
"Iran continues to support terrorist groups such as Hezbollah, Hamas, and Palestinian Islamic Jihad that threaten Israel and stability in the Middle East," the statement said.
"Iran has maintained its steadfast support for the Assad regime [in Syria], despite Assad's atrocities against his own people," the statement continued. "Iran also continues to provide the Houthi rebels in Yemen with advanced weaponry that threatens freedom of navigation in the Red Sea, has been used to attack Saudi Arabia, and is prolonging the Yemen conflict. Additionally, Iran continues to test and develop ballistic missiles, in direct defiance of U.N. Security Council Resolution 2231."
The sanctions were met with derision from Iran, with the country's foreign ministry describing the announcement as "contemptible and worthless," Reuters reported.
According to a statement from Iran's foreign ministry that was seen by the newswire, Iran "will reciprocate the move by imposing sanctions on a number of American natural and legal persons who have taken steps against the Iranian people and other Muslim nations in the region."
The State Department also cited Iran's human rights record and detention of U.S. citizens, adding it would "aggressively counter" Iran's malign activities in the region.
"The United States will continue to use sanctions to target those who lend support to Iran's destabilizing behavior and above all, the United States will never allow the regime in Iran to acquire a nuclear weapon," the department's statement added.
The administration's decision was welcomed by the National Council of Resistance of Iran, which said in a statement, "The Iranian resistance welcomes the designation of 18 entities and individuals affiliated with the Iranian regime for their role in exporting terrorism and in the drive to proliferate ballistic missiles."
The council added, "The sanctions are a necessary measure in confronting the mullahs' dictatorship as the main source of regional crises and instability. Today's actions need to be complemented by designating the Islamic Revolutionary Guards Corps (IRGC) as a terrorist entity and its expulsion from the Middle East region."
The State Department's announcement follows the Trump administration's confirmation on Monday that Iran was complying with the nuclear accord, although the White House said the regime was not living up to the spirit of the agreement.