U.S. Says Russia 'Will Pay a Price' for Helping Venezuela, Where Missiles Are Getting Ready to Fire
The U.S. has warned that Russia would be punished for supporting Venezuela as Washington and Moscow face off over the socialist-led Latin American country's political and economic crisis.
U.S. special envoy to Venezuela Elliot Abrams has condemned Russia's recent deployment of aircraft and up to 100 military personnel to Venezuela, where Moscow has backed President Nicolás Maduro against Washington-sponsored National Assembly leader and self-declared acting head of state Juan Guaidó. The feud—which came amid an economic collapse blamed on internal mismanagement and U.S. sanctions—has fueled the latest flare-up in already-failing ties between the world's top two military powers.
"We have a very nice options paper of the various things that can be done in U.S.-Russia relations," Abrams told BBC News. "There are a lot of things we can do in economic terms, in terms of sanctions. There is a lot of things that are on the list. So, the Russians will pay a price for this."
Abrams later told a press briefing that "it would be a mistake for Russia to think they have a free hand" in Venezuela. He also confirmed U.S. suspicions that Moscow was "helping the regime with the S-300 ground-to-air missile system that "apparently got screwed up" amid ongoing electricity outages exacerbated by fuel shortages due to U.S. economic restrictions.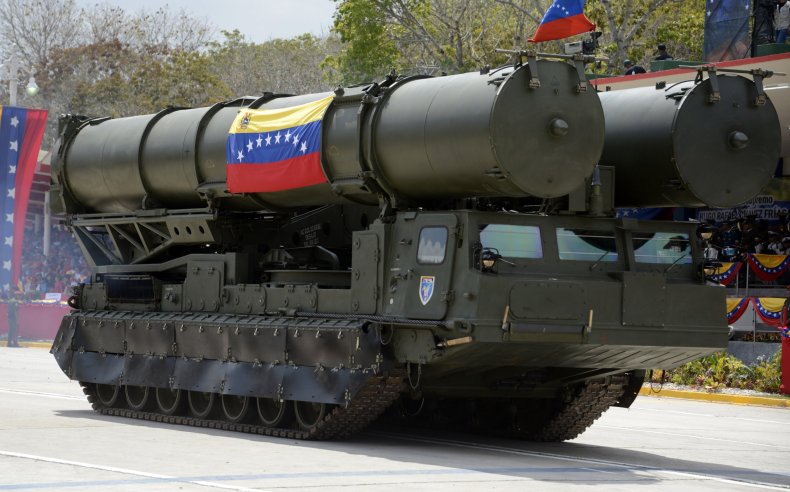 The S-300 is a Soviet-era defense system designed to intercept enemy missiles and warplanes and was purchased by Venezuela in 2009. (At that time, the country was led by Maduro's predecessor Hugo Chávez, who was also targeted by regime change efforts linked to Abrams and other U.S. officials.) On Sunday, Israeli satellite imagery firm ImageSat International shared photographs that appeared to show that "Venezuela has put the S300 into operational readiness" after a month of drills and preparations that accompanied failed international talks.
"ISI continuous satellite surveillance between February and March 2019 shows a parallel between the beginning of the crisis in Venezuela and the heightened alert in the military's S-300 unit," an intelligence assessment published Monday read. "While the negotiations are in progress, there is a chance that its failure will develop into a military confrontation. This risk is probably the reason for the intense activity of various air defense units in the Venezuelan army over the last two months."
Moscow has not specified the nature of its recent deployment to Venezuela, which followed a previous delegation that conducted joint drills with Venezuela over the Caribbean in December, a month before Guaidó's challenge. Russian Foreign Ministry spokesperson Maria Zakharova simply said Thursday that "Russian specialists arrived in Venezuela in accordance with the provisions of the bilateral agreement on military-technical cooperation."
She also shot back at President Donald Trump's warning that "Russia has to get out" of Venezuela and that "all options are open" in ensuring it does. Zakharova noted the U.S.'s own history of intervention abroad, which included decades of state-sanctioned campaigns against leftist forces across Latin America and, more recently, the war on terror waged across the Middle East, other parts of Asia and Africa.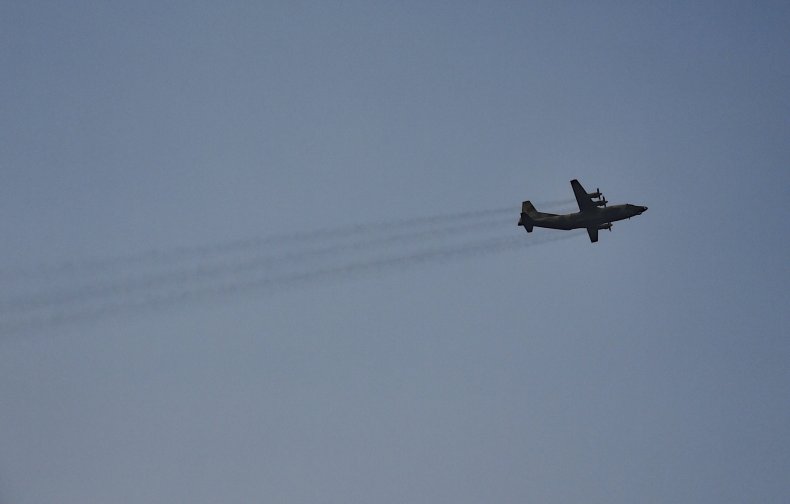 "We have been waiting for a month for Donald Trump's promise to withdraw his specialists from Syria to be fulfilled," Zakharova told reporters. "When will you recall your specialists? No one can say, not even Donald Trump himself. What about Afghanistan, Iraq, where they are being alternately pulled in and out? Everything is legal with us; but over there, we are not so sure."
Russia was also involved in Syria, but in support of President Bashar al-Assad, whom the U.S. has accused of war crimes and attempted to overthrow by backing insurgents after a 2011 rebel and jihadi uprising. Moscow deployed modernized S-300 batteries to Syria after a Russian surveillance plane was accidentally shot down by friendly Syrian fire responding to a hostile Israeli air raid, but the weapon has not seen use in subsequent Israeli attacks.
Further complicating U.S. plans in both Venezuela and Syria, China and Iran were among those who have joined Russia in supporting these governments. A Chinese Yangtze River Airlines plane arrived Friday in Caracas to deliver medicine and medical supplies to Maduro's government, who has refused aid packages by the U.S. and regional foes on the grounds that he suspected them to be part of the conspiracy to overthrow him.