U.S. Sanctions on Russia Force Oligarch Oleg Deripaska to Hand Back His Private Jets Worth $30 Million Each
The U.S. sanctions targeting those with links to Russia's power elite have reportedly forced the billionaire Oleg Deripaska to hand back three private jets.
The oligarch has handed back Gulfstream executive jets, with the asking price for two of them set at $29.95 million each, Reuters reported.
The business empire of Deripaska, who controls aluminum giant Rusal, was hardest hit by the tough measures introduced on April 6, when he lost more than $4 billion in a day.
Alireza Ittihadieh, director of Freestream Aircraft, which put the jets on sale, said they were owned by Credit Suisse and the Raiffeisen banking group and then leased via a management company to Deripaska-controlled companies.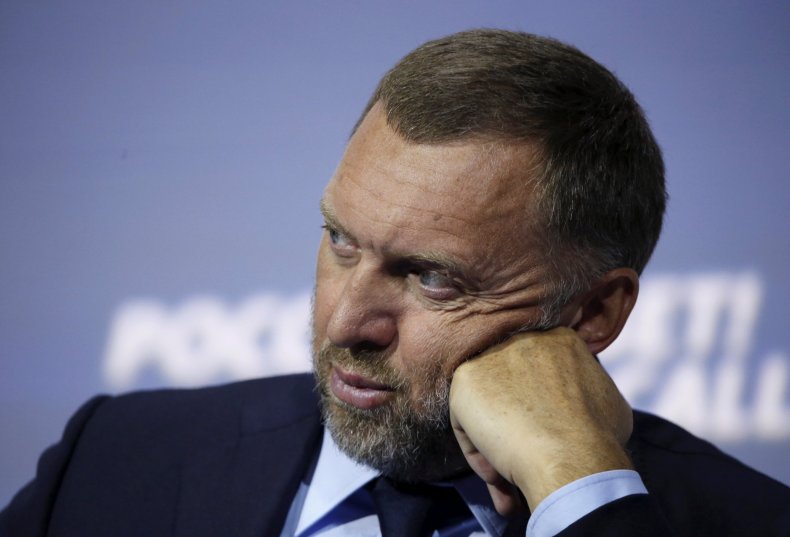 "Who was using it? Senior management, including Deripaska himself," Ittihadieh told Reuters. "He's sanctioned, his companies are sanctioned, he has to return the aircraft. He has to early-terminate the leases, under sanctions rules."
Rusal, Credit Suisse and Raiffeisen would not comment.
The G550 jets have a range of nearly 8,000 miles and have gray and white livery. Brand-new, they fetch up to $50 million. Two aircraft were manufactured in 2012, while the third one was manufactured in 2005 and had no asking price.
Known for his close links to Russian President Vladimir Putin, Deripaska, 50, is head of one of the largest industrial groups in Russia, Basic Element. At one point, he was the country's richest man, valued at $28 billion. He is also known to have close links to Paul Manafort, former campaign manager to President Donald Trump.
Deripaska was among 19 individuals and five entities put on the sanctions list. The list also includes Viktor Vekselberg, who with Sual Partners owns a 26.5 percent stake in Rusal.
In February, special counsel Robert Mueller indicted 13 Russians and three Russian entities on charges that they interfered in the 2016 presidential election. One of those named was Yevgeny Prigozhin, who also has close links to Putin, CNBC reported.
The sanctions prevent anyone on the blacklist from entering the U.S., and American businesses are prohibited from doing business with them. Russia said it will respond to the sanctions with its own countermeasures.